Why Target is investing billions to remodel its stores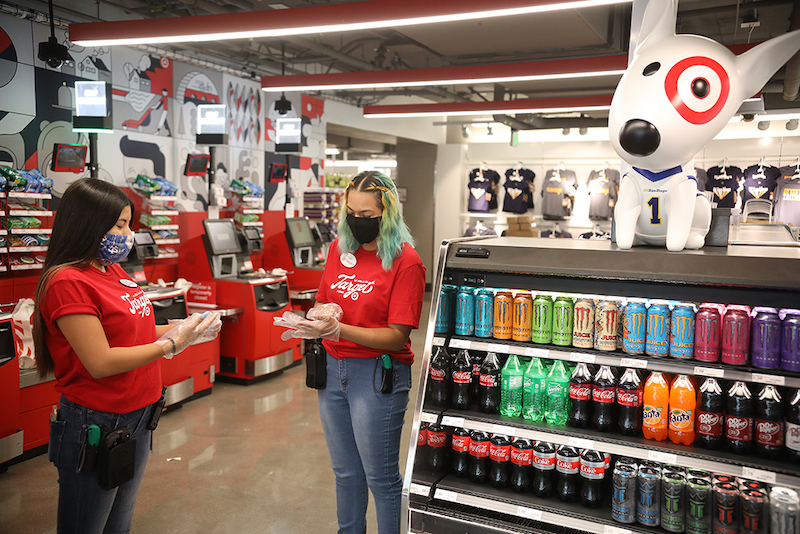 AP Images for Target
To build on its pandemic momentum, Target is once again focusing on its stores. 
After having a record year in sales — fourth-quarter revenue hit $28.34 billion, growing 21% year-over-year — the big box retailer is looking at a long term store strategy. Despite beating earnings estimates this week, the retailer didn't provide guidance on the upcoming year. 
It did, however, preview plans to modernize its stores to feature more automated restocking. The concept is to have employees focus more on pick and packing and improved customer service. Target said it will invest about $4 billion annually to modernize the existing locations, including optimizing them for online order fulfillment and customer pickup. The move will build on a similar investment of about $2.65 billion that Target made in 2020.
During the earnings call, Target chief financial officer Michael Fiddelke said the move will see the retailer "play offense and lean into the opportunity to build on last year's momentum." Another part of Target's plan is to open 30 to 40 new stores annually, many of which will be concentrated near densely populated metro areas and college towns. It also announced plans to remodel about 150 stores by the end of the year, followed by 200 more a year in the following years. New distribution centers throughout the country will also be added to support stores' inventory needs. 
Target has long tweaked its store strategies, most recently by shifting away from big stores to smaller concept shops in urban areas. These locations, which carry curated assortment based on market, also double as distribution and in-store pickup hubs. Now that Target has expanded its urban presence, it's building on the format by focusing on nearby suburban markets, including the New York and Chicago areas.
Neil Saunders, managing director of retail at GlobalData, said that continuing to invest in stores is the right thing for Target to do. "Stores still play a vital role in the consumer shopping journey, and are a vital driver of Target's sales," Saunders said. Improving them to be more functional will only help elevate high spend departments, such as electronics and beauty. He also noted that the retailer's experimentation with automation technologies could cut down on labor costs and free up employees to serve customers better.
Retailers have been increasingly interested in automation, though it hasn't always worked out. Walmart, for example, experimented with robots, including a trial with inventory-scanning in partnership with startup Bossa Nova Robotics. Last fall the company officially abandoned the costly effort, as a result of finding human workers to be just as efficient as the aisle-roaming robots.
Randy Mercer, vp of global product management at 1WorldSync, a technology provider that works with retailers like Target and Kroger, said that both e-commerce and its delivery service Shipt are still playing a huge role in driving Target's revenue. This is heavily due to its growing groceries and other essentials delivery offerings. But with cities slowly reopening, Target is leveling up, said Mercer. 
Brenda McCurry, vp of supplier services, point of sale and barcode at ScanSource, which works with retailers and resellers on automation and digital capabilities, said that despite the rise of online shopping, many businesses are still trying to improve the in-store customer experience while managing internal cost structure. For retailers with a large physical footprint, like Target, investing in brick and mortar technology is vital for processing and fulfilling orders efficiently, she said.
At the end of the day, investing billions into streamlining its stores to fulfill both physical and online shopping is the right long term decision, Saunders said. "Wall Street doesn't always like this approach as it means spending money," he continued. "But not investing in innovation early on comes with a heavy price, as retailers like Macy's have demonstrated."