With its Perpule acquisition, mom and pop stores are central to Amazon's India strategy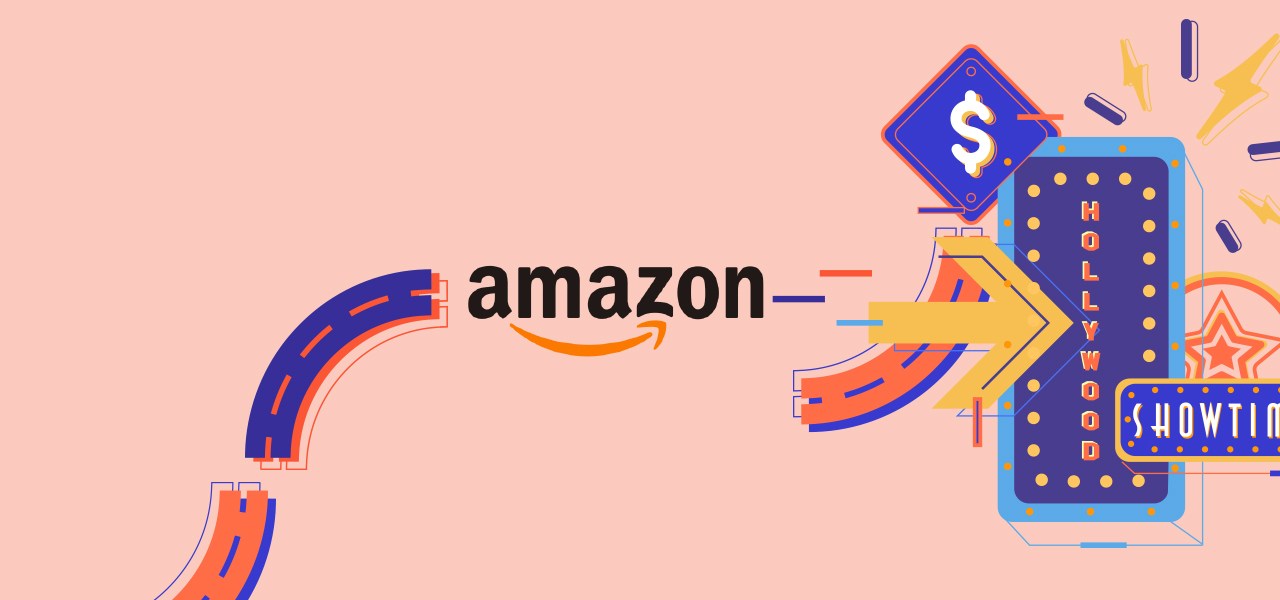 Ivy Liu
Amazon is acquiring a startup devoted to digitizing neighborhood stores in India — and it's all part of a bigger fulfillment strategy.
At the end of March, Amazon bought Perpule, an India-based tech company that helps local mom and pop stores — called kirana stores — move their product catalogs online and implement contactless checkout. That seems to fit with Amazon's broader efforts to digitize local shops, including through its new "Smart Stores" initiative, which launched in June 2020 and tries to bring brick-and-mortar mom-and-pop shops into the Amazon fold in India.
But Amazon's interest in kirana stores goes much deeper than a desire to just make profits from digitizing small businesses — instead, Amazon sees small stores as both drivers of fulfillment for the company and as sources of growth for other Amazon products, including Amazon Pay.
Right now, Amazon is the second-largest online retailer in India, just behind Walmart-owned Flipkart. India's e-commerce market is expected to become a significant force in the next several years — by 2026, e-commerce sales will top $200 billion, according to one recent estimate (though that is still well below the $861 billion in online spending the U.S. reported last year). 
In India, Amazon has become a formidable presence over the past year especially. Last week, Amazon came out with numbers that underscored its accelerating growth in the country: since January 2020, it added 250,000 new sellers to the Amazon India site — which now makes up the second-largest share of new sellers for Amazon globally, after the U.S. — and onboarded over 50,000 neighborhood kirana stores onto Amazon through its Smart Stores program, according to the company.
In an email to Modern Retail, Mrigank Gutgutia and Saurav Kumar Chachan, e-commerce analysts at the firm Redseer Consulting, highlighted kirana stores as an essential growth space — one that Amazon's rivals in the country, including Flipkart, are increasingly battling to control as well.
The reason for such an intense focus on small stores in India, said the analysts, is that India's retail market is heavily dependent on local stores. In the U.S., mom-and-pop stores make up about 15% of the retail market, but that number is 85% in India. The authors said that "the opportunity to digitize the way kiranas procure their goods is largely untapped" and could become a $60 billion market.
Getting kirana stores to sign up to sell on Amazon could boost the overall number — and assortment — of products on the Amazon Marketplace. Gutgutia and Chachan said that "when kirana stores get digitized, they can list their inventory on Amazon and will help Amazon to increase the seller base on its marketplace," but they also added that kirana stores are a gateway into Amazon's other service categories.
Amazon's Smart Stores program, for instance, is a subset of its payment service Amazon Pay. Through Smart Stores, Amazon digitizes a kirana store's product catalog, then makes the catalog fully viewable by scanning a QR code. A customer who visits a kirana store in person or online can scan the QR code and place orders through the Amazon Pay app. By acquiring Perpule, the analysts said, Amazon will be accelerating the rate — and raw number — of neighborhood stores it digitizes, and therefore grow the number of users that may opt to for its payment technology.
Kirana stores have also become an increasingly potent tool for fulfillment. While Amazon has rapidly grown its physical presence in India, it has only about 60 fulfillment centers across the country — well below the 208 in the U.S. Part of that is because India is heavily weighted toward hyperlocal fulfillment and delivery: about 44% of all e-commerce deliveries in India are shipped within a few kilometers.
As both Amazon and Flipkart fight to capture hyperlocal fulfillment, enlisting kirana store partners has become an important tool. On the fulfillment end, Amazon has run a program called "I Have Space," which recruits local stores to handle last-mile delivery for Amazon in exchange for small fees, since 2014. The company now has close to 28,000 registered store partners, who deliver 30 to 40 packages per day for the e-commerce company. Last fall, during a surge in orders, Amazon asked those stores to help fulfill orders on its behalf — both as a way to keep shipping speeds up and to dramatically cut fulfillment costs.
The pandemic has accelerated many once-analog stores' plans to go online. A growing suite of tech companies — including Perpule, as well as others like SnapBizz — have popped up to help digitize kirana stores. Facebook, largely through its shoppable WhatApp stores, has also tried to make it easier for these local stores to publish their catalogs online and facilitate transactions within WhatsApp. About 60% of kirana stores expressed willingness to work with these retail tech platforms, compared to 7% prior to the pandemic. And Amazon is looking to seize the moment.
Wrote Gutgutia and Chachan, "Amazon will likely continue to look for investment to explore partnerships with organized retailers" to "enhance the efficiency of last-mile fulfillment" — all of which, they said, would end up "ultimately driving its e-commerce flywheel."