Why Impossible Foods' viability in Asia is key to its highly anticipated IPO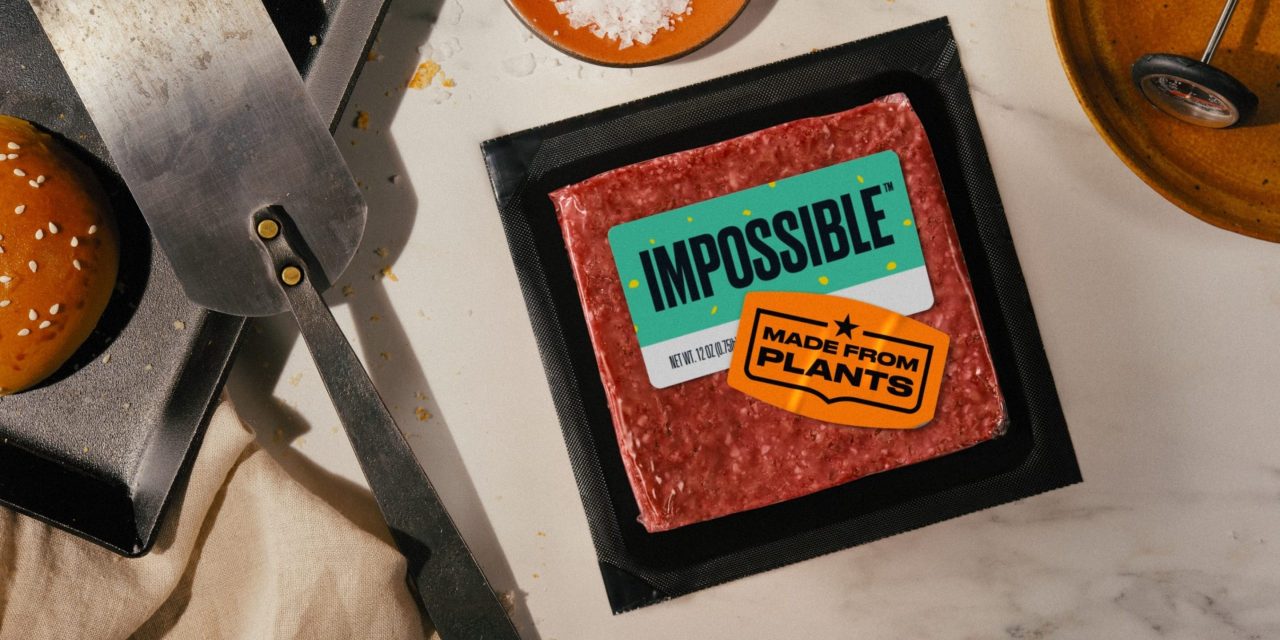 Image via Impossible
After the successful IPOs of Beyond Meat and Oatly, plant-based behemoth Impossible Foods is reportedly preparing to enter the public market — and Asia is key to its success.
Impossible declined to comment on whether it plans to go public soon, and Nick Halla, SVP of International at Impossible, said the company doesn't comment on rumors or speculation. But a report from Reuters said the company is mulling an IPO that could give it a valuation of at least $10 billion — more than double its Series G valuation of $4.03 billion. Investors in the plant-based sector say the timing is right. And as the company prepares to go public, its valuation will be tied to its viability in one of the most important markets for future growth: Asia.
Steve Molino, Principal at Clear Current Capital, said he anticipates Impossible's long-term success regardless of whether the company is able to make leeway into Asia. However, Asia also represents the company's most important opportunity.
"The bigger a footprint Impossible has in the Asian market, the bigger their expected long-term value is going to be," said Molino. 
Asia's meat consumption has skyrocketed in the last few decades, while lax production regulations have resulted in high levels of pollution. China surpassed the US as the world's biggest meat producer in 1980, and in 2018 produced 88.16 million tonnes of meat, nearly double the U.S. output of 46.83 million tonnes. Global meat production accounts for 14.5% of greenhouse gas emissions, according to the Food and Agriculture Organization of the United Nations. A plant-based product that could displace some of Asia's meat production would capture an enormous untapped market while having a significant positive environmental impact, according to Ream.
Halla acknowledged the importance of wooing Asia. "Demand for meat is growing faster in Asia than anywhere else on the planet — and satiating the continent's demand has global implications," he said. "The greatest growth in demand in animal products will come from the Asian market, with a growth rate of 70% over the next couple of decades." 
Asian demand for meat grew rapidly in the last half-century as the continent gained wealth and a robust middle class. However, many in that middle class are increasingly aware of the environmental impact on meat and are trading animal meat for plant-based alternatives.
In April, Beyond Meat opened its first international factory in Jiaxing, China, focused on producing plant-based pork. Beyond made its Chinese debut in 2020, rapidly expanding availability through partnerships with Starbucks, YUM China, and online retail giant Alibaba. Impossible will also have to contend with established local players like Hong Kong-based Green Monday, which just announced the launch of a new plant-based fish product after the success of OmniPork, which is sold everywhere from McDonald's restaurants to grocery stores.
So far, Impossible has rolled out in Hong Kong and Singapore, but the company's signature ingredient, soy leghemoglobin, is still in regulatory purgatory in China. Impossible has also yet to announce a commercial release for its plant-based version of Asia's favored protein: pork. The company's plant-based pork prototype made waves at CES in December 2019, but it hasn't yet appeared in grocery stores. Some restaurants started using Impossible's sausage product last year.
However, Impossible is "absolutely" determined to be everywhere including Asia and eventually the E.U., Halla said. And despite the roadblocks Impossible is facing in Asia, investors say the long-term commitment is worth it, and slow headway is to be expected.
"It'll take some time to get there, but the opportunity warrants the potentially cumbersome nature of gaining entry into those markets," said Ream. 
Patrick Morris, CEO of Eat Beyond Global, said that first-mover companies like Impossible and Beyond often are only able to pursue a global expansion "one country at a time." That doesn't dampen his confidence in its ability to eventually gain a large share of the global market. More important than immediate expansion, according to Morris, are Impossible's consistent and ever-evolving product, and shifting cultural attitudes towards plant-based food.
"Impossible is factoring in the massive amount of growth they anticipate in future years," said Johnny Ream, a partner at Stray Dog Capital. 
The plant-based food sector saw 27% year-over-year growth in 2020 according to a report compiled by the Plant Based Foods Association and the Good Food Institute. Impossible Foods also expanded its grocery footprint by over fiftyfold compared to 2019, rolling out its flagship plant-based beef product at major U.S. grocery chains including Walmart and Trader Joe's. In the span of just one year, Impossible went from being a novelty available only in select restaurants to being widely available to the everyday American consumer. 
If Impossible's IPO is successful, Ream believes it will encourage more entrepreneurs to enter the plant-based industry. 
"People will see the opportunity in the space," said Ream. "I think plant-based is here to stay and we're going to grow at a really fast market rate."