Why checkout is the next e-commerce battleground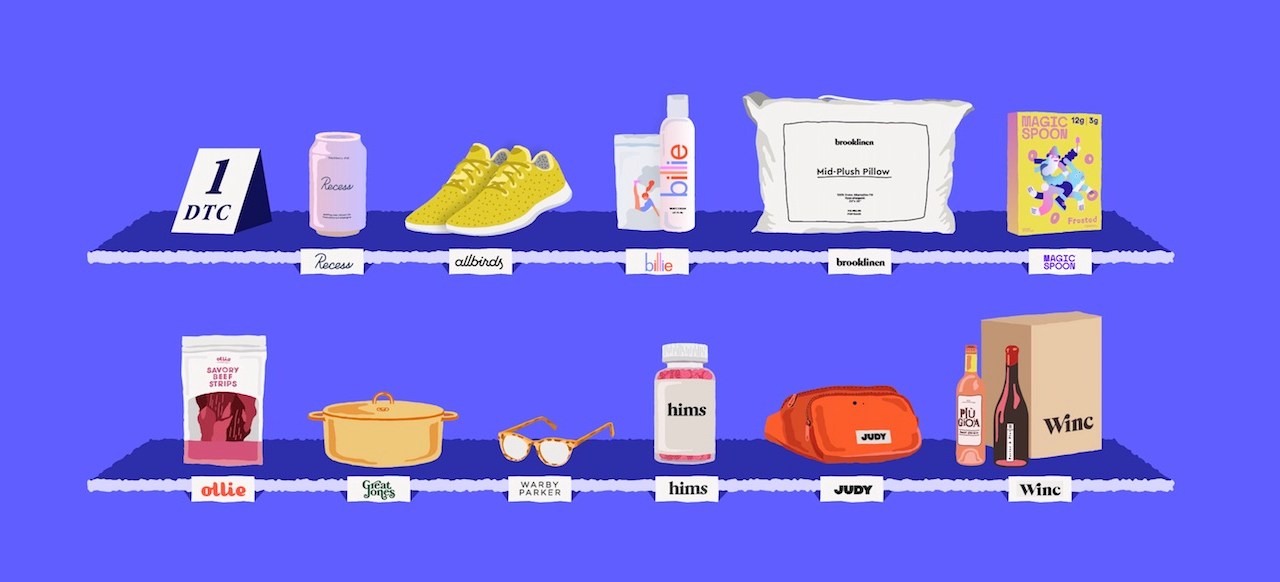 This is the latest installment of the DTC Briefing, a weekly Modern Retail+ column about the biggest challenges and trends facing the volatile direct-to-consumer startup world. More from the series →
This is the latest installment of the DTC Briefing, a weekly Modern Retail column about the biggest challenges and trends facing the volatile direct-to-consumer startup world. Join Modern Retail+ to get access to the DTC briefing–as well as all articles, research and more.
The checkout page is one of the most valuable pieces of digital real estate right now.
As the number of purchases made online grows, so has the number of startups selling businesses on their checkout experience like Bolt and Fast, which have closed $75 million and $102 million venture capital rounds respectively in the past two months. Meanwhile, established companies like Shopify and Apple are trying to push greater adoption of their own digital wallet.
All are trying to convince direct-to-consumer startups and other e-commerce brands that if they use their incrementally better checkout system, it will result in significant increases in conversion rates and average order values. However, as in any other business-to-business sub-sector, the reality is that only a few of these services will ultimately become the go-to checkout providers — and there can be tension between what customers want and what merchants want.
Apple, Amazon, PayPal and Google have all created their own version of digital wallets — which allow customers to save their credit card and shipping information within them, so they can check out with just one or a few clicks if they select that digital wallet. But adoption has historically been low — just 9% of U.S. consumers used Apple Pay in 2018, for example, according to a Bain survey.
What that has created is a fragmented ecosystem where one retailer might offer Amazon and Apple Pay on its website, while another might use Google Pay and PayPal. "At some point what we've seen is honestly once you get to maybe two one-click solutions, it's just cannibalizing each other [if you add any more]," said Mark William Lewis, founder and chief technology officer at e-commerce development and design firm Netalico. But all these companies are still competing to be one of those two checkout solutions, as there's still no one digital wallet that's being used by the majority of shoppers in the U.S.
The other dominant player in the checkout space is one of the biggest players in e-commerce — Shopify. In 2017, Shopify launched its own digital wallet called Shop Pay. Since launch, Shop Pay has facilitated over $14 billion in gross merchandise value, the company disclosed during its third quarter earnings in October. For comparison's sake, a traditional credit card company like Mastercard reported that the value of transactions it processed totaled $6.3 trillion in 2020 alone.
The growing dominance of Shopify's own digital wallet does create a challenge for startups trying to get e-commerce companies to adopt their own checkout experience. Many DTC startups' websites run on Shopify and, right now, Shopify only allows companies to use its own hosted checkout experience. As a result, it can take a heavier hand in encouraging its merchants to promote Shop Pay.
That's partly why six-year-old Bolt has tried to go after larger retailers, according to the company's CEO and co-founder Ryan Breslow. Bolt's roughly 250 customers include Authentic Brands Group' various brands. "If we get big brands to adopt it, the rest of the market will follow," said Breslow, whose startup sells a one-click checkout platform that still supports other digital wallets like Apple Pay and PayPal.
A newer digital wallet startup called Fast is trying to differentiate itself by allowing people to check out on the product-detail page, and track all of their orders from merchants that use Fast within one dashboard. "It's truly a unique value proposition," said COO and co-founder Allison Barr Allen. However, neither Fast nor Bolt can work with Shopify merchants right now. Fast has earned the backing of leading payment processor Stripe, which invested in the two-year-old startup's last two venture rounds.
"Merchants don't necessarily want the quickest checkout experience — merchants want quick, but they also care a lot about average order value," said Lewis. He wondered whether Fast's system could discourage customers from checking out other products on the website, once they've found something they like.
To that point, Barr Allen said that when someone buys an item on a company's website using Fast, anything else they buy within five minutes is automatically added to the same order.
As the checkout wars continues, DTC brands will be caught in the middle. As has happened with the rise of other ancillary services, like buy now pay later apps, the success of this new wave of checkout startups and digital wallets depend upon e-commerce startups growing into billion-dollar businesses.
When asked what's fueling the rise of these new checkout platforms, Lewis said, "I think it's a little like trying to ride the coattails of the success of Shopify and just e-commerce in general."