What Instagram's new monetization tools could mean for retail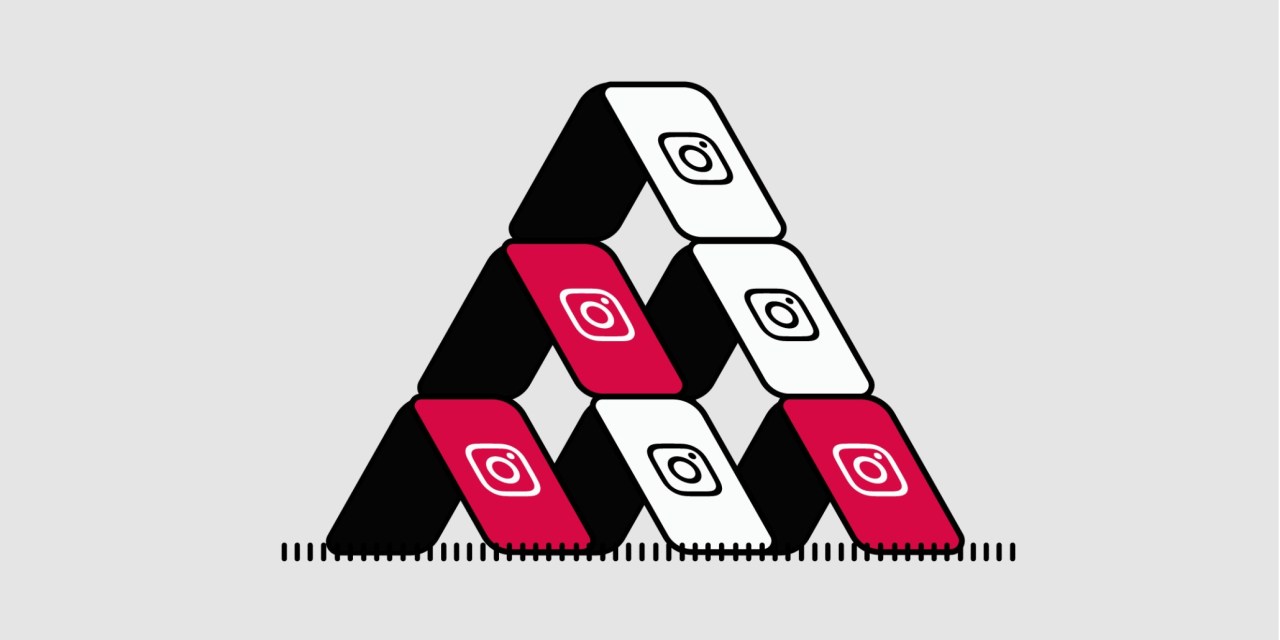 Instagram is investing in a new set of monetization tools aimed at empowering smaller creators. While the details remain vague, these new features could bring significant shifts in the e-commerce landscape.
On a video call last week, Facebook CEO Mark Zuckerberg and Instagram chief Adam Mosseri shared their big plans for Instagram in the coming years, including features to facilitate affiliate commissions, influencer-oriented Instagram Shops and a marketplace that connects brands with influencer partners. Some ideas were big in scope. The executives discussed, for instance, making it easier for creators to launch their own shops on Instagram, which could pose problems for an increasingly influencer-focused Shopify.
Two of the discussed features are especially germane to the retail world: Instagram's planned branded content marketplace and its new affiliate program. Instagram has yet to disclose many details, much less a release date, for either feature. But both tools — depending on their ultimate scope and rollout — could potentially shift how brands recruit and interact with influencers. What's more, they could also precipitate changes in where — and how — customers discover products.
Here's a look at what these two proposed Instagram updates could mean for commerce on the platform.
An influencer marketplace
In the video, Mosseri said that Instagram could build a tool that says to brands, "All right, here's 50 creators that you should talk to," adding that the new tool, which he referred to as a branded content marketplace, would help balance out some of the current disparities between big and small influencers. "Some people are getting overpaid. Some people are getting underpaid. We just want to facilitate that in a responsible way," he said.
The proposed tool seems to be a response to TikTok, which has attracted favor from creators for its own branded content marketplace — called the Creator Marketplace — that tracks creator engagement and follower demographics and connects brands with influencers for their campaigns.
Lia Haberman, a UCLA professor who studies influencer marketing, said that Instagram's new marketplace will especially give a boost to small creators. Micro-influencers have become an increasingly popular marketing tool for brands; hiring a series of micro-influencers is often more cost effective than just paying one influencer with a massive following. But for small influencers, the pathway to getting noticed by brands remains opaque. "Up until right now, nano- or micro-creators have not really had a place where they can be introduced to brands," Haberman said.
On the brand side, the new feature might give smaller companies more of an edge in finding influencers for campaigns, too. Haberman said that most major brands have either their own in-house teams dedicated to working with influencers, or they hire outside agencies that specialize in the field. But some small companies may not have the time or budget to seek out influencers. "This could open the door to smaller retailers who don't have the budget necessarily," she said.
An updated affiliate commerce program
In the video, Zuckerberg announced plans to make it easier for Instagram creators to earn commissions on products they recommend, saying, "creators should be able to get a cut of the sales of things that they're recommending and we should build up an affiliate recommendation marketplace to enable that to all happen."
Right now, Instagram influencers often rely on third-party tools to make money from affiliate links. The platform still doesn't allow users to embed links into their posts. As a result, influencers who work with outside affiliate programs — most prominently Amazon — can only earn commissions through the single links in their bios. That has given rise to a new kind of digital storefront in the form of Linkin.bio, Linktree and Koji. (There are some exceptions to the link-in-bio rule: Instagram users with over 10,000 followers or are verified with a blue checkmark can select an option that allows viewers of their stories to swipe up to see certain products.)
Instagram is the latest social platform to look into features aimed at influencers earning affiliate commissions. TikTok has been testing an in-app affiliate commissions feature in Indonesia that seems to work in tandem with TikTok Shop, another program still in beta. And YouTube in March started testing a digital shelf that would display products featured in a given video, thereby encouraging viewers to click off to the product pages (and also giving the creators a cut of all sales). For social media platforms, the goal is to attract and retain big creators by offering them ways to more seamlessly monetize their followings.
Instagram hasn't made clear exactly what its new affiliate features will look like, and one looming question remains whether Zuckerberg is talking about integrating outside affiliate programs, like Amazon's, into Instagram, or whether the company is planning to build its own closed-loop affiliate program.
Tanner Rankin, who works with Amazon influencers through his company Referazon, believed that — at least in the short term — Instagram will simply change its rules to allow creators to add outside links to their posts. "They're trying to bring more content on their platform and make it easier for creators to monetize," he said. Making it easier for users who refer a purchase to Amazon to earn a commission is one way to do that.  
But Rankin said that, down the line, it was possible that Instagram would build out an internal affiliate system. Instagram could one day introduce a feature that links with Instagram Shops, for instance: if an influencer refers a purchase to, say, Nike's Instagram Shop, they could earn a cut of commissions, as measured by Instagram — there would be no link clicking required. "That would be a longterm play," he said.
Haberman said that regardless of the approach Instagram ultimately takes with its affiliate program, this announcement probably marks the end of the "link in bio" as a predominant driver of social commerce. "I think that the link in bio one day will become just a very quaint memory of how creators drive sales or post affiliate links," she said. "Whatever [Instagram has] planned from this affiliate program, there will be so many more opportunities to shop through Instagram versus just that link in bio."