Podcasts
// August 19, 2021 ■ 4 min read
'We're not entering 20 new categories': Magic Spoon's Gabi Lewis on building a modern cereal brand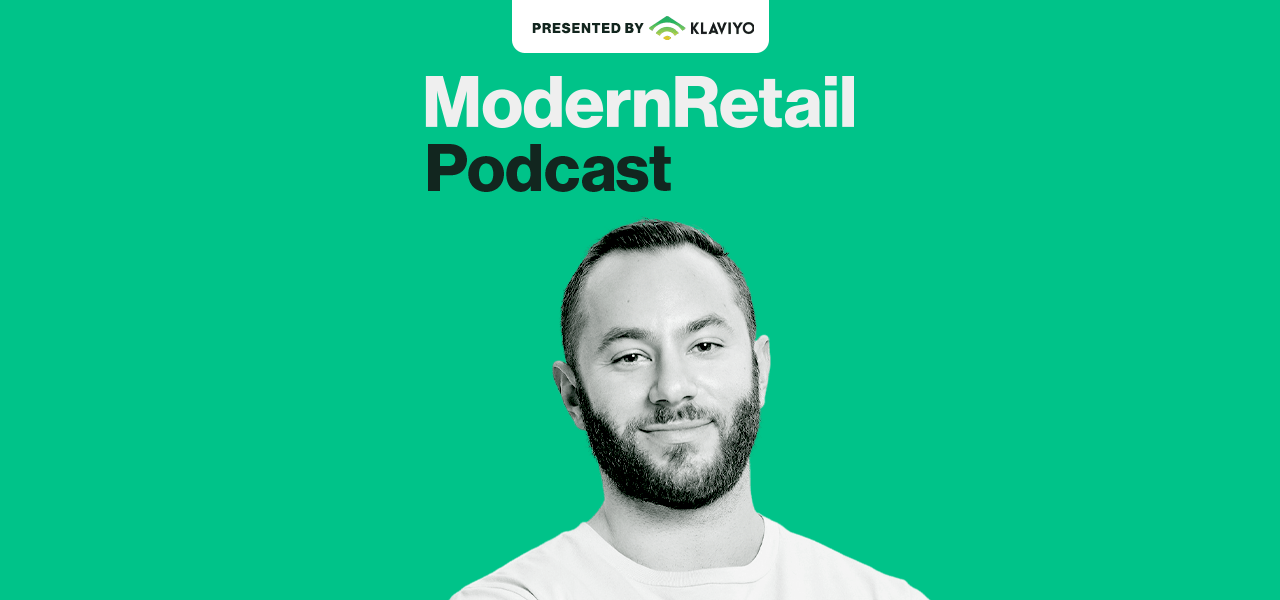 Subscribe: Apple Podcasts | Stitcher | Google Play | Spotify | RSS
Gabi Lewis thinks the cereal world is ready for an upgrade.
That's why a few years after he sold his first company, a cricket protein startup, he co-founded Magic Spoon. The brand, which first launched in 2019,  is sold entirely online and offers a variety of different protein-filled cereals for around $10 a box. The idea with Magic Spoon, said Lewis, was to "take cereal through the innovation that we've seen in categories like ice cream or candy — where brands have come in and they have just flipped the protein and sugar on their heads."
Lewis joined the Modern Retail Podcast and spoke about how he built the Magic Spoon brand, as well as where he sees it going from here.
The one thing Lewis is intent about is Magic Spoon's focus on cereal. "We're not entering 20 new categories," he said, "we're not going into 30,000 retail stores." Instead, the company has just focused on just offering its cereal, which currently comes in eight flavors — including 'cookies and cream,' 'maple waffle' and 'fruity' — as well as limited edition products that get released every few months.
The idea was to create a standalone brand for health nuts who want a healthy breakfast that's reminiscent of their childhood.
According to Lewis, growth has been steady for the last two years. And demand grew even more during 2020. Like many other online grocery-adjacent brands, Magic Spoon saw an explosion of demand during the early days of the pandemic. "We did see a massive increase in demand across the board," he said, "I think just because there was an increased desire to purchase food online period." He added that "obviously some of that is continued [and] some of it hasn't."
Despite industry fluctuations, Magic Spoon has tried to find new ways to discover customers. Rather than focus predominately on Facebook and Google, the company has built out a robust network of influencers who have evangelized the brand since the beginning. Similarly, Lewis has been testing out other new advertising channels like podcasts and television.
All of this, according to Lewis, has helped prepare Magic Spoon to continue its steady growth. He is insistent that, despite the look and feel of the product, Magic Spoon is not out there to totally eat General Mills' lunch.
And that, he maintains, is its ultimate competitive difference. "We're not cereal," he said. "We are protein powder in the shape of cereal."
Here are a few highlights from the conversation, which have been lightly edited for clarity.
On figuring out the branding strategy
"We thought a lot about this early: To what extent do we have this [be an] umbrella brand versus [having] core brands like built around each flavor — which is, of course, what the larger cereal companies do? Our thinking was that as a small scrappy startup, it would be diluting our small amount of funding to spread it amongst several individual flavor brands. So we created Magic Spoon as the brand. They're all Magic Spoon — we do have different characters built out for each flavor. But it's the same brand, regardless of what the flavor is. And it's also the same shape: basically like a loop, regardless of the flavor."
Recruiting influencers as investors
"We had several influencers, who were investors in our last business, people like Tim Ferriss [and] Ben Greenfield. And so this time around, we did a similar thing — but on a larger scale. We worked with a group called Wild Ventures, they were also an investor in our prior business. They help sort of syndicate and bring together a lot of these influencers, so that we didn't have to deal with them all on an individual basis — because that can be overwhelming to have hundreds of small investors at a cap table. They were also people who really believed in what we were doing and really loved the product. With influencer marketing, it gets a bad rap sometimes now because there are many influencers that will just endorse a product for the cash. And often their audience can tell it can be transparent that they actually don't use or love the product. And so [we focused on] actually getting influencers early on who not only loved the product and believed in the business, but loved it and believed in it enough to actually put money into it rather than taking money from us."
Why Magic Spoon is on Amazon
"We launched [on Amazon] in a small and controlled way earlier this year. We currently have just a single SKU — just a variety pack on Amazon.com. And that was mostly just because we knew that there was a huge amount of search volume on Amazon.com for our brand, and other brands were capitalizing on that search volume. Some people may be hearing us on a podcast ad and then searching for us — some of those searches would happen on Amazon.. [and] we wouldn't be there — but one of our competitors would be there, and they would bid on our brand [thus capturing] that sale that we were actually doing the advertising for. So, for us, first and foremost, Amazon is just somewhere we wanted to be to capture all of the demand that we were creating for our brand."