Podcasts
// October 15, 2020 ■ 3 min read
'We're always watching the competition': Farfetch's Kelly Kowal on Amazon's growing luxury presence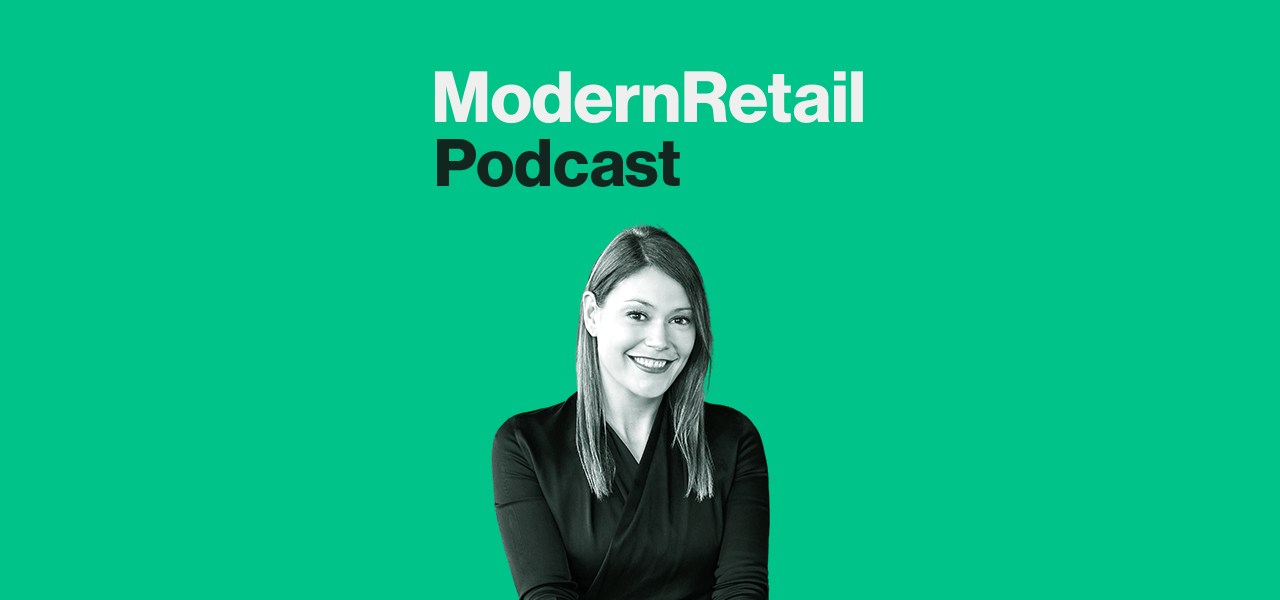 Subscribe: Apple Podcasts | Stitcher | Google Play | Spotify | RSS
Luxury retailers have historically been slow to go online. But in the age of coronavirus, digital remains one of the only viable channels.
Kelly Kowal, chief platform officer at Farfetch, is one of the people heralding this transition. Farfetch both offers its own consumer-facing marketplace of luxury items and sells white-labeled services to brands and retailers that want to create their own online experiences. Both sides of the business have been booming over the last few months, she said on the Modern Retail podcast. "We are seeing a lot of interest from brands and retailers now really understanding how important that e-commerce channel really is."
But the industry is certainly not static. Different regions are seeing varied demands. According to Kowal, that is tied to countries' health and safety. "China, as it's recovering, is doing really well," she said. "The Middle East is doing really well." The only consistent thing she's observed is inconsistency. The markets that were once reliable, said Kowal, no longer are. The demand you see one day may be gone the next.
Meanwhile, competition is only increasing. Amazon is beginning to launch its own luxury offerings, giving brands more choices for which platforms they should work with. "We're always watching the competition," said Kowal, adding that Farfetch has a head start. "The difference for us is that we already have 1,300 partners," she said. "We already have the best brands and the best retailers." Amazon may be big and powerful, but it's yet to forge the important partnerships.
In Kowal's eyes, the key is collaboration. Brands and retailers in the luxury space aren't looking for quick marketplaces to drop inventory. "We really genuinely want to be partners," she said. "That's how we see these relationships."
Here are a few highlights from the conversation, which have been lightly edited for clarity.
How the coronavirus accelerated Farfetch's business
"We're seeing really great results from the marketplace because, with our brands and our boutiques, a lot of them did have to shut their stores. This was one of the only direct-to consumer-channels they had. However, when you look at overall growth numbers compared to the marketplace from a year-on-year perspective, [Farfetch Platforms Solutions] is outpacing the marketplace. We are seeing a lot of interest from brands and retailers now really understanding how important that e-commerce channel really is. [They're also] really understanding how you then service the customers that once came into your store that maybe aren't coming into your store anymore. How do you capture that demand?"
Finding the right regions to focus on
"We were really able to shift marketing dollars around to make sure we could capitalize on the demand; More so, when people felt like shopping again. For us, it's a very sensitive nature. You don't want to be insensitive as people are going through such a horrific experience and ordeal. It needs to be relevant and timely. China, as it's recovering, is doing really well. The Middle East is doing really well. I would say the U.S. is also doing really well. It really depends, market by market."
On Amazon's increasing competition
"We're always watching the competition. … Competition is competition. The difference for us is that we already have 1,300 partners, so we already have the best brands and the best retailers that we're already partnering with. The way that we look at this is: We don't want to just be a marketplace to the brands and retailers that we work with. We really genuinely want to be partners. That's how we see these relationships."