'We never had to pivot our message': Lands' End's Sarah Rasmusen on comfort coming back in style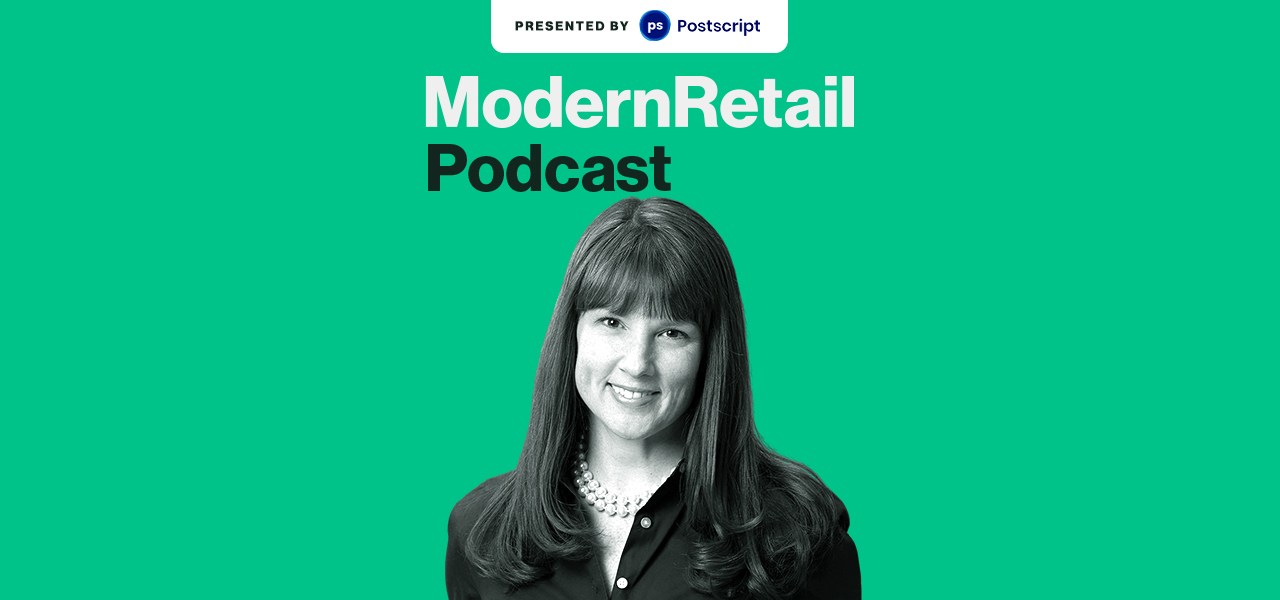 Subscribe: Apple Podcasts | Stitcher | Google Play | Spotify | RSS
Comfy clothes certainly had a moment last year.
Indeed, as Sarah Rasmusen, chief customer officer at the apparel brand Lands' End said, "it could not be a better time to be in the elastic waist business." While the company's revenue slightly dipped year-over-year according to its most recent earnings, online sales grew nearly 8% and the company is bullish about its products remaining in demand.
Rasmusen joined the Modern Retail Podcast and spoke about how the decades-old company has been navigating the changing tides. It began as a catalog business, and even made the jump to online quite early. Lands' End, in fact, launched its website the same month as Amazon. But in the mid-2000s, the apparel brand lost its way.
Now, Rasmusen has spent the last four years trying to right the ship. That meant completely reimagining Lands' End's online experience, as well as testing out new ways to keep customers engaged. Indeed, last year the brand launched its own marketplace. Why would other brands want to list their products on Lands' End? "It's the pay to play equation," she said. That is, on a site like Amazon a sandals brand will be competing against tens of thousands of other listing. But on a smaller site like Lands' End, where people are there to buy similar items, there are much fewer.
For now, the strategy is to continue building on earlier momentum. Digital innovation is a big part of that. "If you are not going to invest in your digital property," said Rasmusen, "you fall behind."
Here are a few highlights from the conversation, which have been lightly edited for clarity.
How Lands' End fell behind the digital curve
"When I joined the company originally in 2006, Lands' End was a leader in the digital space. And, we had remarkable growth — a remarkable pivot from our phone channel to the digital channel during those years as the customer pivoted really quickly … And then what happened, in the late aughts — or everything except for the last four years — [we were a] digital property that was just largely under invested in … And if you are not going to invest in your digital channel, and you're not going to invest in your tech stack, or your martech stack, you fall behind."
Selling the right products at the right time
"What's great about Lands' End is we never had to pivot our message. We went with the slogan of 'let's get comfy,' very coincidentally, in January of last year. However, that didn't represent a pivot in our product assortment. Elastic waist pants have been in our assortment for a long time. And as I've joked before, it could not be a better time to be in the elastic waist pant business."
Why it launched its own marketplace
"We have an incredibly strong customer base, we have a really wonderful traffic and accompanied with that really strong conversion. But we have a small product catalog. Because of the way we have done business, basically, what you see in a catalog is on the website. And we have this unlimited whitespace, why not take the opportunity to expand it. We talked to lots of customers, and our customers told us what she was would be interested in buying from us — things like national brand footwear; our home catalog is very small, but the home businesses is enormous and cuts across everything from luggage to Christmas lights. It's been nice to see it grow. "