'We built our iPhone before we built our Apple': Whisker CEO Jacob Zuppke on growing the brand beyond its Litter Robot roots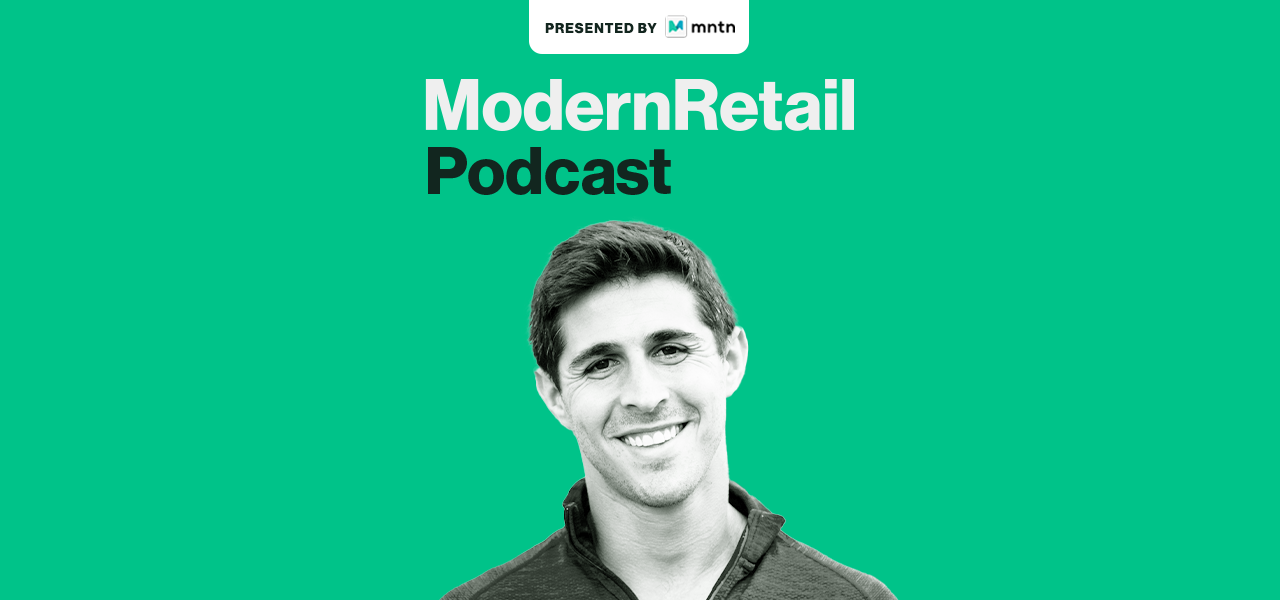 Subscribe: Apple Podcasts • Stitcher • Google Play • Spotify
Jacob Zuppke's tagline for his company is "cats keep pooping."
It's a blunt way to help people understand what his company does: Zuppke is the CEO of Whisker, the company behind the Litter Robot, an electronic-self cleaning litter box that retails for as much as $649. And, the tagline has born out; and the parent company is trying to expand beyond just litter boxes, with an automatic pet feeder and its own cat litter.
The pandemic didn't slow Whisker's sales, and that's thanks to the Covid pet adoption boom. "We were already growing at a really exciting rate pre-Covid," said Zuppke on the Modern Retail Podcast. "I think that was just a little bit more gas on the fire."
Whisker has been around for over two decades, but Zuppke joined the company in 2015 to help focus its digital strategy. Then, the company's sales were about 66% direct-to-consumer and 33% Amazon. Now, the company sells more via DTC — but is actively expanding other channels, including a new retail partnership at 40 Hollywood Feed pet supply stores.
"We are building a physical footprint to tell the story of what the Litter Robot is capable of doing," said Zuppke.
But even with this retail expansion, much of Zuppke's focus is on growing digital sales and getting more people to know the Whisker and Litter Robot name. One lever Whisker has leaned especially heavy on is TV. "I think we as people that have learned to consume TV in a certain way, when we see something on TV, we tend to have a sense of trust for whatever reason," he said.
With that, TV has become a very useful channel for brand storytelling. That being said, not all TV is the same; "We continue to find that linear performance better than connected," Zuppke said.
For now, the focus is on growing the brand. For Zuppke, that's become a more challenging goal since there are now two brands: Litter Robot and its parent Whisker. While the former is the most popular product, Zuppke very much sees growth for other brands to bloom under Whisker. "We built our iPhone before we built our Apple," he said.
Here are a few highlights from the conversation, which have been lightly edited for clarity.
On educating the public on a new type of premium device
"I think our opportunity is similar to the dishwasher. If you rewind many many years, the dishwasher came out, and it had to be educated upon. Why would somebody take a chore that they're doing by hand and now do it with the machine — and take up a sizable amount of real estate in their home? Our outlook on the litter box is that the traditional litter box is a thing of the past. I think about other household chores that we've gone on to automate, including even something as simple as the thermostat — I'm a huge fan of Nest and everything they've done as a company, but I don't have a problem with my thermostat, it was never really a chore to me. However, they found a way to automate something that made it better for you as a homeowner. And I think we've done that with a litter box."
Marketing across political lines
"We have been pretty heavy in TV since about 2017. We really scaled up in 2019. And then at the beginning of 2020, when Covid broke and changed our lives forever, at the third week of March [we] pivoted our media to the news channel. And everybody between a very divisive election and that of people wanting to learn what was going on in the world at the time, we actually split our media in between a lot of our media on Fox News [and] a lot on CNN, so that we were capturing both audiences. And then we really went to CNBC and other miscellaneous news channels as well that were maybe a little bit more, I'll say, neutral. And we put our media there. And it just had an awesome impact on our business. We overnight started to see a surge in traffic like we had never seen before."
Why organic branding is so important
"I think paid media is always something that you need to consider as a brand. And it's definitely a shorter put, in my opinion, to successfully growing your business. I think [organic reach] is not something you can build overnight. We have seen a lot of brands come on the market that have tried to do what we've done, and essentially try and bid up our keyword and capitalize on that. I don't think that's enduring. I don't think that's something that will actually build your brand longer-term. I think that organic does carry a big footprint in our business, and without disclosing what percentage of our business that is, it's a pretty profound number. And that's because [we built] the brand over many years and [supported] that brand with great service. And that's not something that you can B.S. your way around. And that's always going to come out organically — whether it be in your reviews, whether it be on social, whether it be just across the search engines… You can market anything, but to build an enduring brand, you have to build that — I'll call it — organic side."