'We are over-mentored and under-funded': Minority founders find a cultural disconnect with VCs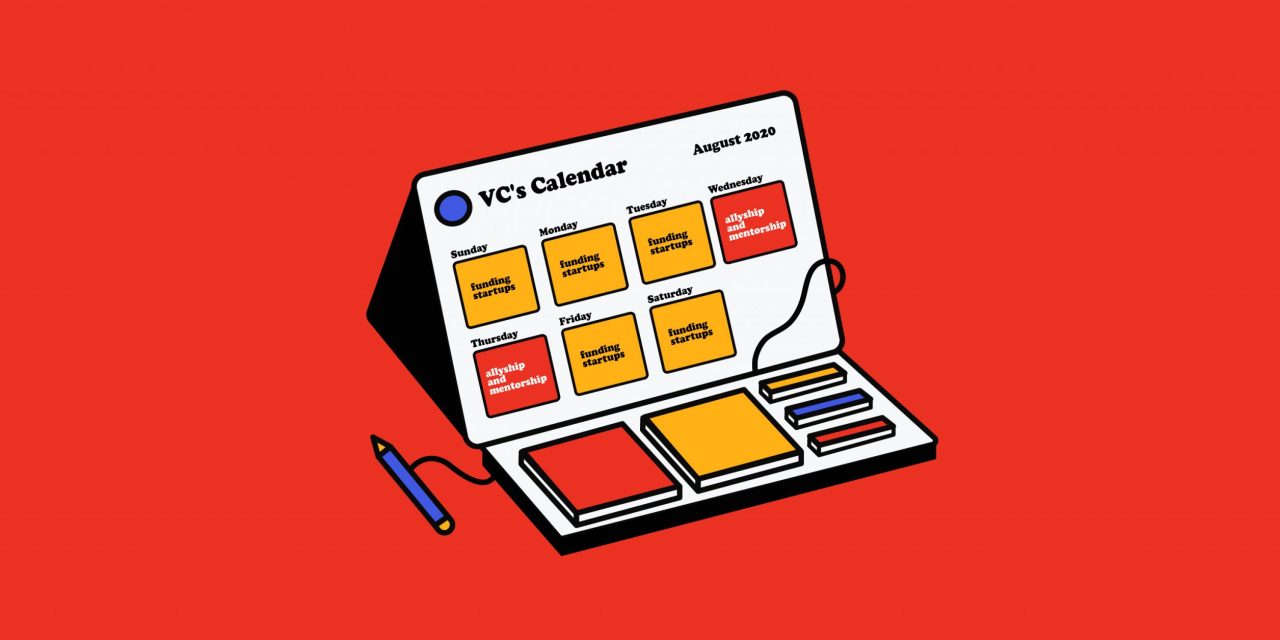 For the founders of the DTC hijab brand Haute Hijab, the difficulties of raising venture capital pointed toward something unconscious. Since launching in 2010, husband-and-wife team Melanie Elturk and Ahmed Zedan were continuously turned down while pitching the startup's luxury veils.
"The conversation [VCs have about investing in what they believe to be non-traditional categories] tends to revolve around asking their wives about a product's use," said Zedan. "The average tech investor doesn't know that many Muslims."
The problem, he said, is a lack of cultural education that gets in the way of their funding decisions. That's the biggest frustration that Zedan finds in the venture capital landscape.
This lack market scope knowledge is a hump many VCs have a hard time getting over when receiving pitches from minority founders. For example, hijabs to a venture capitalist may seem like a niche product despite there being over 3 million Muslim consumers in the U.S. alone. In its pitches, Haute Hijab pointed to statistics such as two-thirds of Muslim women currently being under age 30 — and that the average Muslim woman wears up to four hijabs a day and owns more than 100 in her wardrobe. Zedan said it took years of conveying the potential return to VCs, who thought the market was too small, before eventually getting a yes.
Zedan's experiences were echoed in interviews with several consumer brand founders. They describe the venture capital world as insular, overly cautious and easily dismissive of big markets that cater to diverse segments they don't personally relate to. Several eventually threw in the towel on fundraising, choosing instead to bootstrap their ventures. Of those funded, most say the path was needlessly difficult — and inevitably one that will quash many good business ideas from ever seeing the light of day.
Efforts to diversify venture capital distribution are trying to be in full swing swing as shocking statistics continue to be revealed. The latest figures being: only 1% of overall VC funding goes to Black-founded startups, and this year saw only 34 Black female founders raise over $1 million rounds.
Indeed, Haute Hijab wasn't able to raise an official round of capital until early 2019 despite being founded a decade ago. The company currently has a reported annual revenue of $3.5 million, and as of last year had sold over 250,000 units after the founders took it on full time in 2016.
This example points to a growing tension where founders of color leading sustainable brands — with sizable markets — find it difficult to attract investors. And while venture capitalists have touted their diverse initiatives over the years, many founders told Modern Retail that the tendency for VCs to fund founders who look like them is only the tip of the problem. The root, they said, has to do with close-knit circles, obsession with founder narratives and backing friends and families.
Blindspots to opportunities
For Haute Hijab, getting over the initial hurdle was the hardest part. "Once you get to later stages, it gets easier to fundraise," Zedan said. Haute Hijab has raised $2.3 million in seed money to date, following a February 2019 pre-seed round led Cue Ball Capital, with participation from Ludlow Venture, Sinai Ventures and AngelList, among others. One of the first firms to back Haute Hijab was Backstage Capital — which happens to be among the earliest funds led by a Black female managing partner, Arlan Hamilton. 
"It's frustrating to see other startups in the DTC space getting better term sheets over the years," Zedan noted. "Oftentimes, you're pointed to a 'diversity fund' for early stage capital." 
This sentiment is felt by other founders too. Yelitsa Jean-Charles, founder of DTC toy company Healthy Roots Dolls, said she came to terms with foregoing funding after years of having the "chips stacked" against Black founders like herself.
That's not to say she's given up on running her company. "What's frustrating in getting turned down for backing, is they knew this was going to work." Jean-Charles said. "People who saw me and could have helped me back then want in [now]," she said. 
Another Black founder, Daniel Gordon, CEO of live streaming music platform MC, said he's self funded the company since launch in 2016. Even having a tech background — designing products like Nike+ and PayPal (all while facing frequent corporate micro-aggressions, he said) — hasn't boosted MC's odds of raising a single round.
"I've heard 'we're looking for proven founders,' then a few months later that same fund would back a similar idea" by a white founder, Gordon said. "It's not about a getting a no, but the reason behind it," Gordon said.
Worst of all, Gordon said, is when he's given the advice to raise a friend and family round — a nearly impossible feat for someone from a lower income background and started out at community college. These obstacles are why it's taken so long to get traction, he said. "I ended up getting $50,000 from my dad," which has been stretched to cover software development for the past couple of years.
These days, when asked by other founders about connecting with investors, Jeans-Charles asks them: "Do you need them? And are they looking for you?" she said. In her past experience, the type of founders VCs look for when trying to diversify their portfolios usually run companies focused on fintech, software or other solutions-based idea. In that context, they weren't able to understand her goal to diversify the toy industry with Healthy Roots, she said.
Being an ally isn't enough
Over the years, many of the nearly-90% white venture capital firms, including Andreesen Horowitz, have pledged to mentor founders of color while, for the most part, still sticking with their homogenous funding patterns. In turn, these promises to dedicate a certain amount of hours per week toward 'being allies' has become a go-to panacea to offset a portfolio's diversity pitfalls. Not only does offering moral support not directly put cash into under-funded hands, it also helps maintain control of their networks, and thus the status quo.
These problems aren't surprising, Lightship Capital general partner Candice Matthews Brackeen told Modern Retail, who identifies as Black. "Letting go of the reins is difficult for those in power." Lightship, which aims to back underrepresented founders in the Midwest with its first $50 million fund launched this summer. It is looking to start a second fund because "it's only enough to sustain about 30 startups," she said.
"Allyship is important," said Matthews Brackeen, explaining that her own mentor helped her start her first fund through advice and non-financial support. But the truth she's realized is that many consumer startup founders already have countless mentorship resources to turn to. What they need is actual capital. "We are all over-mentored and under-funded," she said. It also creates tokenized relationships.
In Matthews Brackeen view, it's no longer enough to offer time without VCs putting their money where their mouths are. What funds need, she said, are "more Black general partners and people of color who aren't already well-represented."
Insular networks lead to insular companies
New practices are being created as some leaders are trying to begin at the root of the problem. Black angel investor Del Johnson is a proponent of the "ban warm introductions" movement, which aims to forego network-based intros between founders and VCs. He explained that the use of warm intros affects the entire funnel, starting at the top with the LPs.
"They use network-based systems, schools and friends initially," Johnson said of the large alum apparatus of Stanford and Harvard that dominate the funds' staff. This pipeline results in an overall lack of visibility and diversity. So much so, even the people of color in proximity tend to come from a certain class and educational background, which often leads to monoculture.
"VCs and founders tend to think of themselves as 'a certain type of cult personality,'" said Johnson. "Many want to be perceived as thought leaders on VC Twitter." All these factors perpetuate an endless cycle of an in-crowd constantly get funded while others fight to get in. "Folks who aren't in that initial circle get permanently locked out," he said.
However, over the last few months, there's been newfound pressure on firms to dedicate sums for founders of color. Matthews Brackeen noted a recent this announcement by Corigin Ventures to commit $2.5 million of independent GP capital to Black and LatinX investing partners.
What lies ahead
The founders of color Modern Retail spoke with want VCs to understand the issue beyond one-off actions. The reality is that they need to think globally, Zedan said, noting that India and China are already big markets for consumer brands. Some firms may be beginning to realize this. Zedan pointed to Kleiner Perkin opening a branch in India.
When asked about the current movement to support Black founders, Gordon said despite the onslaught of initial "tweets and outreach," newfound efforts have yet to prove fruitful. He named an example of an Amazon Music vp who "reached out two months ago to set up a meeting," and has since gone radio silent since canceling it. Other VCs who asked for a pitch deck have also dragged their feet over the last few months, he said.
Meanwhile, there's an added invisible burden for those leading the charge. No firm wants a track record marred with bad bets. But the downside of the aforementioned VC inflation is that it also casts constraints on the funds taking risks on certain companies. Since its rise in popularity in the past few decades, venture capital has proven to be alluring — despite the model's high rate of investment failure. 
According to a study by Correlation Ventures, conducted between 2004 and 2013 and spanning across 21,000 venture-backed startups, 65% of them failed to garner a return. Even so-called "unicorn investors," such as Softbank's Vision Fund, have faced increased scrutiny for pumping billions of dollars into underwhelming ventures such as WeWork, Wag and the soon-to-relaunch Brandless. 
Which is to say: Now more than ever, VCs striving to focus on funding meaningful and diverse ideas feel like the need to prove outsized results. It points to an insidious systemic racism; Diverse founders have fewer opportunities to raise money and, when they do, are expected to produce better-than-average returns. 
"It's a lot of pressure," Matthews Brackeen said, pointing to the urgency to generate returns on Black-owned startup investments in the coming years. "But this is a moment of reckoning in the space."