'We are getting our ass kicked': Amazon sellers grapple with a fake review problem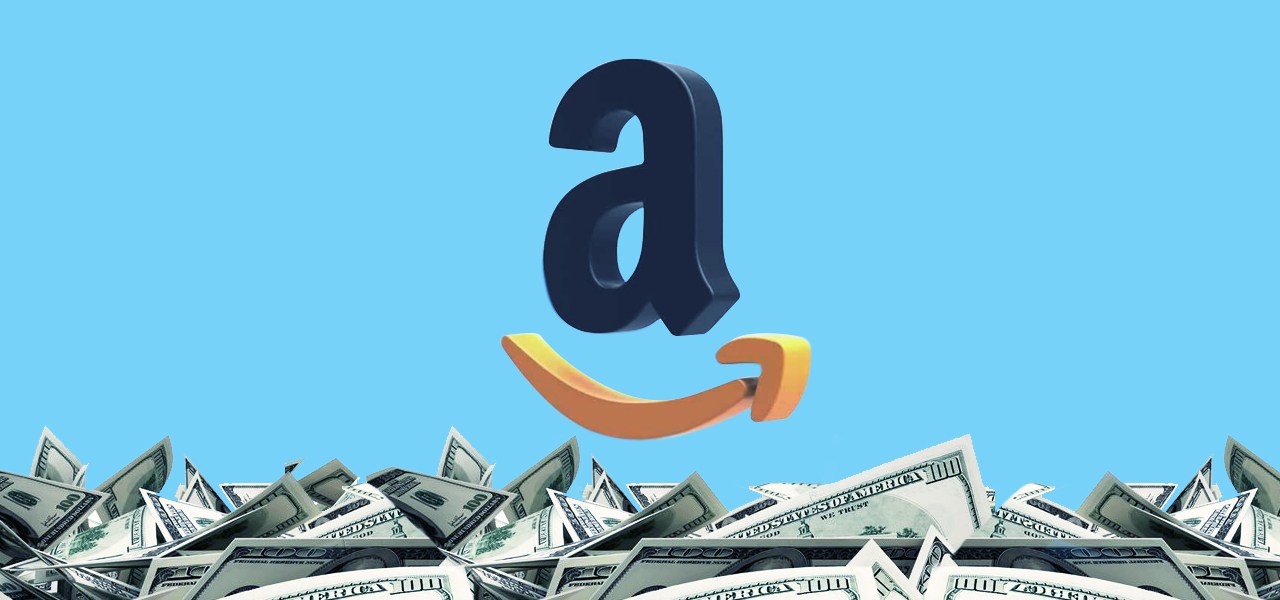 Ivy Liu
For the past year, Radio Systems, a Tennessee-based company that makes pet products has been in the middle of an online war with unseen competition.
The company — which has sold training collars, cat litter boxes, invisible fences and other pet-related products on Amazon for the past decade — noticed over the past year some strange anomalies on the platform.
Radio owns many pet product brands, including Invisible Fence and PetSafe — and has been on Amazon for over 10 years. It recently began to notice quick-growing competition from brand new companies that seemed to have no presence beyond their Amazon listings. One training collar sold by a Chinese company began getting more than 300 reviews every month, beginning in July 2019. A closer look at individual reviews showed that the company was soliciting reviews and offering free product in exchange. One five-star left last September said "[I]t said if I leave a review I would receive another free collar." Others expressed similar sentiments.
The effect was clear from an SEO point-of-view; new and hard to track down competition were suddenly generating hundreds of reviews a month, impacting Radio's search position. A drop in search ranking, in turn, will likely lead to lower sales — although given the dynamic nature of organic Amazon search results that's very difficult to quantify. What Radio Systems did know is that there was suddenly new competition — mostly from China — that Radio estimates made $20 million in sales in 2019, thanks in part to gamed search results.
This is just one example of a decades-long problem for Amazon. Any product on the platform has a rating that is calculated thanks to user input. As Amazon has grown and gotten more complicated, so too has its review ecosystem. Customers are asked to leave product feedback — which is both intended to inform future shoppers and provide insight to sellers. Amazon has a proprietary algorithm for how reviews are weighted — likely based on when the review was posted, the reviewers' past reviews and external feedback of the review — which informs a product's overall ranking, as well as the top reviews listed on the product page.
For years, certain sellers have figured out ways to game the system — offering refunds, or using computer programs to generated reviews — and Amazon has made incremental changes. Radio Systems's latest examples, however, show just how deep-rooted this problem is and how difficult it is to eradicate.
"It can be really difficult to detect this stuff," said Brett Johnson, Radio Systems's vp of customer experience, who said the company made around $500 million this past year, "a big number" of which came from Amazon. When he brought it up with Amazon, the platform asked for proof. So he and his company began keeping track of these reviews behavior using a suite of competitive analytics tools, and created a dossier of examples. (Johnson shared his documentation with Modern Retail.) So far he's tracked over a dozen products from these online brands that are no more than two years old. The product pages all saw marked increases in positive reviews, as well as numerous clear-cut examples of customers saying they were offered some form of a pay off. For example, one review left earlier this year exclaimed "Free gift" and another wrote "Great customer service by offering a free gift! That definitely leave a positive impression."
In addition to noticing competitors receiving an inordinately high number of positive reviews that say they received free product in exchange, Johnson also said he believed competitors were focusing on his own page too. On some of Radio Systems's products, for example, older negative reviews began becoming more prominent on the page. This was because someone — or something — began clicking the 'helpful' button underneath the review. This likely had an impact on business. For one, these older negative reviews will be higher up on the product page. What's more, given the algorithmically determined weight of a product's average rating, a review considered more "helpful" would have an impact on the calculation. This would then cause the product to receive a lower organic search ranking.
A persistent problem
According to Kiri Masters, CEO of the Amazon consultancy Bobsled Marketing, fake reviews are part of a new normal shaping the Amazon ecosystem. "There's some really bad competitive behavior going on," she said, "and it seems to be getting worse."
For years questions have surrounded Amazon's review system. It's one of its oldest features, and one of the easiest ones to game. The company FakeSpot, for instance, has been providing analytics for both consumers and brands about the legitimacy of Amazon product reviews since 2016. Sellers are likely faced with a cost-benefit analysis. They need reviews to gain traction on the platform and see a little bit of unethical behavior as a way to go about it. FakeSpot founder and CEO Saoud Khalifa estimated that a $1000 investment in fake reviews could see sales improvement by 50x. A 2019 report from his company estimated that as many as 30% of reviews on Amazon were suspected of being inauthentic.
In an emailed statement to Modern Retail an Amazon spokesperson wrote "We want Amazon customers to shop with confidence knowing that the reviews they read are authentic and relevant." The spokesperson went on: "We have clear policies for both reviewers and selling partners that prohibits abuse of our community features, and we suspend, ban, and take legal action against those who violate these policies."
Perpetrating brands can do it in a variety of ways; they can solicit reviews in exchange for free or refunded products (which Amazon's TOS banned sellers from doing in 2016), as Radio Systems's competitors illustrated. Or they can even program bots to swarm listings to leave unverified positive (or negative) reviews. Similarly, a black market of reviewers exists in multiple places online, where sellers offer to either refund or pay extra for positive reviews.
A new update as of last December to the Amazon platform has brands even more worried: Now users no longer have to leave a text-based review; they can only publish their starred analysis. This makes it even harder to determine whether or not a review is fake. "It's incredibly bad for the consumer," said Khalifa.
Whither Amazon?
Tackling the review ecosystem is certainly not an easy feat. For one, it's massive — over 10 million product reviews are published on the Amazon platform every week. Two, there are so many different ways to game the system that creating a holistic approach would be a behemoth task.
Every few years, sellers have alleged various forms of review fraud, and Amazon has made reactive changes. In 2016, for example, it stopped allowing for compensated reviews. Over the following years, the company has done a few mass purges of reviews it found to be fraudulent — as well as sued actors it believed to be behind review gaming operations.
Still, multiple brands Modern Retail talked with feel Amazon has yet to tackle the problem head on. "I've been handling Amazon since 1998," said one seller, speaking during Digiday Media's Amazon Strategies event late last month. "this has been an ongoing problem forever." They went on, "the unverified review poses a big problem." Other concurred, adding anecdotes about their own review woes. Both big brands and small ones had examples of competition — both random digital entrants and large known brands — seeking out unethical ways gin up more positive reviews.
For Johnson, the issues his company has had have been easier to fix because he has, he said, good relationships with Amazon. Other companies likely face similar struggles and don't have such a luxury. "A lot of people struggle on Amazon because they don't have Amazon's attention," Johnson said.
"A big part of our frustration is that for the past year Amazon has basically responded to our concerns with 'this is a really hard problem to solve,'" he wrote in a follow-up email with Modern Retail.
The answer Amazon seems to always give sellers is that these issues are out of their control. "Anecdotally, speaking with brands," said Masters, "there seems to be more inertia than ever." When sellers complain, sometimes Amazon will fix the problem at hand, but never create a solution to get to the root of it. Multiple sources Modern Retail talked to were mystified about why Amazon hasn't figured out a more robust solution. "Amazon figured how to create an incredible shopping experience with their Go stores where you can walk in, select your items off the shelf, and then walk out and they know exactly what to charge you for, but they can't figure this out?" Johnson's email message went on. "It's hard not to conclude that for whatever reason, they just don't want to."
Meanwhile, a cottage industry has taken root making the problems plaguing Amazon review's ecosystem even more difficult to tackle. Services have formed claiming to offer ways to reduce negative reviews, or better popular positives. A screenshot of an email pitch sent to an Amazon seller offered to up-vote positive reviews and "Push Down all of your Negative Product Reviews to attract more shopper and then boost your sales instantly."
Too big to fix?
This problem is certainly not unique to Amazon. Platforms of any size deal with bad actors. The difference here is one of scale.
It may even be causing an internal rift. Johnson recounted discussing his review problems with Amazon employees who were "at a loss for why Amazon isn't doing more." Organizational silos likely has something to do with it. "Amazon is a company of a thousand missions," FakeSpot's Khalifa said, "they don't look at everything specifically."
Amazon, for its part, says it is working tirelessly to keep reviews in check. The spokesperson described machine learning tools as well as investigators who analyze product reviews. "We are relentless in our efforts to protect the integrity of customer reviews, and we will continue to innovate to ensure customers can trust that every review on Amazon is authentic and relevant," the spokesperson concluded.
For many brands, these efforts haven't been enough. As Johnson put it, seeing more questionable companies rise to the surface — using fake review tactics to generate sales — puts his business in a difficult position. "We are trying to play by the rules," he said, "but we are kind of getting our ass kicked."