Walmart grows e-commerce sales 37% with focus on grocery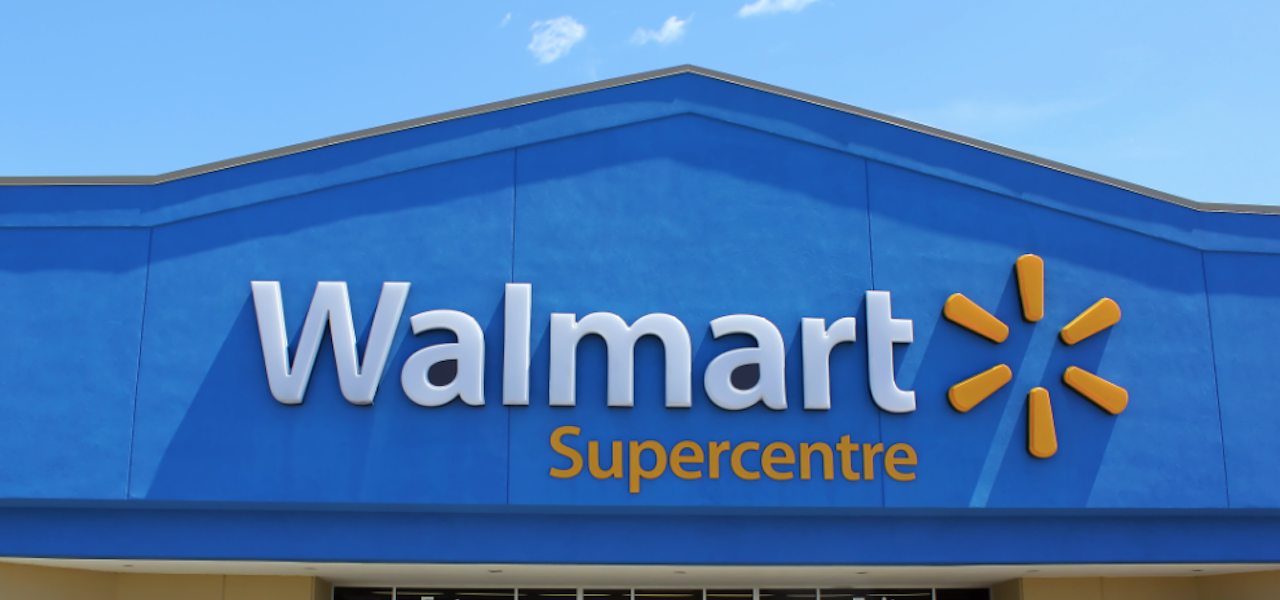 Walmart's e-commerce business continues to grow at double-digit rates.

The retail giant reported Thursday during its first-quarter earnings that U.S. e-commerce sales have grown 37 percent year-over-year. Walmart CFO Brett Biggs said in prepared remarks that "online grocery remains a meaningful contributor to e-commerce growth," as well as fashion and home. Revenue rose 1% to $123.9 billion.

Walmart's e-commerce strategy rests on a few key pillars: First, it's been building out a variety of omnichannel services like grocery pickup and the ability to place an online order with an in-store associate, to get customers who visit its stores to go to its website. Second, it's been broadening its assortment of premium brands — like Betsey Johnson and Levi's in Kids apparel, and more smart home products in baby — to get more big-ticket items into the baskets of e-commerce shoppers. Lastly, it's been building out a robust logistics network so it's better equipped to roll out faster delivery options — in 2017, Walmart acquired Parcel, a logistics startup that specialized in same-day and last-mile delivery to support its grocery delivery options. And in 2016, it acquired e-commerce marketplace Jet.com, and brought on founder Marc Lore to oversee its U.S. e-commerce operations.

Grocery
Walmart has made grocery the cornerstone of its e-commerce strategy, with the company now on track to enable grocery pickup at 3,100 stores at the end of the year, and grocery delivery at 1,600 stores. It helps Walmart take advantage of its wide store network, and it's a product that requires often weekly purchases. An April analysis from Cowen and Company found that around 11% to 13% of Walmart shoppers now use its grocery pickup services.
"Digital grocery remains a confusing space for shoppers — Amazon itself has four different ways of getting consumer packaged goods to customers," Bill Duffy, research director for Gartner L2 said. "Particularly on the website, they make it pretty clear that customers can get grocery pickup for free, and are educating customers on the fulfillment option and how they can get it."
Home and furniture
Walmart has also been particularly aggressive in diversifying its product assortment online in the home, baby, fashion, and pet categories. Last year, Walmart redesigned the home and furniture sections on its website to give customers the ability to shop by style, as well as by product category, to include more "inspirational" imagery, and to include design types written by in-house staff. One year later, Walmart said that it's seen a 35% increase in visits to its home category on its website.
In all of these categories, Walmart has been adding to its website more premium brands, private label, and exclusive brands that it's collaborated on with celebrities. In both pet and kids fashion, Walmart said that it's added more than 100 new brands over the past year. In baby, it's added thousands of new items, and also released a redesigned registry experience earlier this year that uses a chatbot to help pre-populate registries with suggested gift items based on what theme soon to-be-parents want for their nursery. And last year, it announced a partnership with Lord & Taylor to start carrying some of its brands on Walmart's website.
Omnichannel is costly 
E-commerce remains an expensive game. CEO Doug McMillon said during an earnings call in January that the company needs "to make more progress to improve profitability," and that should happen as Walmart is able to attract more repeat visits.
This quarter, Walmart said that it was also able to improve margins in e-commerce (it didn't say by how much) by building a more favorable merchandising mix.
One of the reasons why Walmart is rolling out next-day delivery is because it will cut down on shipping costs. The items that are eligible for next-day delivery will all be ones that Walmart can ship in a single box from the closest fulfillment center, instead of shipping multiple boxes over a longer period of time.
Sucharita Kodali, retail analyst at Forrester, also noted that Walmart still has some issues in delivering consistency in its omnichannel services — some of the in-store towers where customers can pick up online orders aren't open 24-7, and sometimes the listed availability of online merchandise can be incorrect.
"They made it easier for customers to pick up [online orders in-store], so they've become a viable alternative to Amazon — but they still have a long way to go," Kodali said.
Amazon meanwhile, is betting that its broader product assortment, and willingness to spend — the company said during its most recent earnings call it it will spend $800 million to enable one-day delivery across all its products — will help it stay ahead of Walmart. When Walmart announced that it was rolling out next-day delivery, Amazon noted in a tweet that "while others are trying to up their fast-shipping game," it already offered same-day delivery on millions of products.
—
Sign up for the Modern Retail Briefing to get retail news, analysis and insight delivered to your inbox every morning.