Vertical marketplaces are the next hot investment area as DTC brands look for more places to sell online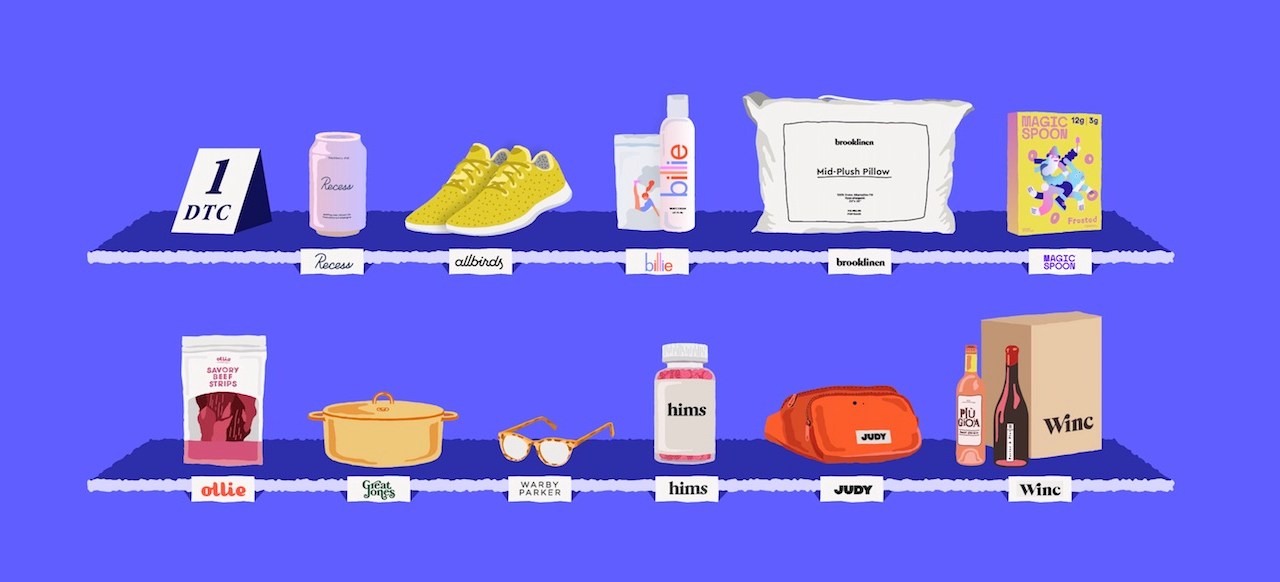 This is the latest installment of the DTC Briefing, a weekly Modern Retail+ column about the biggest challenges and trends facing the volatile direct-to-consumer startup world. More from the series →
This is the latest installment of the DTC Briefing, a weekly Modern Retail column about the biggest challenges and trends facing the volatile direct-to-consumer startup world. Join Modern Retail+ to get access to the DTC briefing — as well as all articles, research and more.
For many direct-to-consumer brands looking to sell and ship their products through someone's website besides their own, there's still only one dominant choice for them in the U.S., and that's Amazon. But investors are trying to find — and fund — new types of alternatives.
Of course, there are plenty of other places that DTC brands can sell through — Walmart, Target and Macy's have all launched their own marketplaces in recent years, and there's also a new crop of marketplace startups like Verishop, Bubble and The Yes. For marketplaces that find traction, investors are eager to fund them. Faire, which connects brands to retailers looking to buy their products wholesale, recently raised a $170 million round of funding.
But none of them come close to matching Amazon's scale. Last week's Amazon earnings underscored that. The company reporting revenue of $96.1 billion, up 37% year-over-year, which outpaces U.S. e-commerce growth.
Despite the emergence of dozens of direct-to-consumer startups in every category from cookware to mattresses to pet food, no marketplaces have emerged to focus solely on these direct-to-consumer brands. That, in theory, leaves an opening for a new marketplace to create an alternative to Amazon for these direct-to-consumer brands.
The consumer investors Modern Retail spoke with said that, given that the pandemic has accelerated e-commerce growth in the U.S., they're interested in investing in more marketplaces. But they're most interested in investing in specialized marketplaces that focus on one particular sector, like wellness products or grocery, rather than trying to fund a DTC alternative to Amazon. It's difficult for any company to try to match Amazon on the number of brands and products available for sale, let alone a young startup. But still, as direct-to-consumer startups continue to grow — globally, DTC startups have raised between $8 billion and $10 billion since the start of 2019, according to Crunchbase — they're clamoring for more places to sell their products online.
What's also driving the interest in marketplaces is the fact that as consumers buy more products online, even direct-to-consumer startup founders themselves anticipate that customers aren't going to want to buy their bedding, their cookware and their cleaning suppliers all from different websites. "When I think of my consumer behavior, I tend to like marketplaces," said Patrick Coddou, founder of direct-to-consumer razor startup Supply. "I don't have to go to five different stores to buy five different categories of things."
Coddou had previously experimented with selling on Amazon before, from summer 2017 until the middle of 2018, but eventually pulled his products because of frustrations over the fact Amazon could let competitors advertise against his listings, among other concerns. He said his company hasn't really considered selling through other marketplaces. He doesn't think there are any other marketplaces in the U.S. that can match Amazon's scale outside of perhaps Walmart, but he doesn't think it would be a good fit for his brand, given that Supply's razor sells for about $75, making it more expensive than the average razor.
While these new marketplaces can't match even Walmart or even Amazon on scale, what they can do in theory is offer startups access to a customer that they can't reach on Amazon — say, a consumer who is very interested in green cleaning products or discovering new fashion brands.
Andrea Hippeau, principal at Lerer Hippeau, is one investor who said she's more interested in investing in vertical marketplaces, "and less so the Amazon for all different DTC brands." The reason, she said, is twofold; "One is that a lot of those areas have been overlooked by Amazon and some of the bigger players." The second reason, she said, is that because of the coronavirus pandemic, people are buying new types of products online that they previously only bought in brick-and-mortar stores, which creates an opportunity for new marketplaces that focus on these products. She cited Lerer Hippeau's recent investment in Corro, a marketplace for equine supplies and equipment as one such example.
Jaime Schmidt, co-founder of early and seed stage firm Color, said in an email that she's most interested in investing in marketplaces that "offer experiences that enable powerful connection with the consumer through features like live video and real time sales opportunities." She cited Popshop Live as one such example, which raised $3 million earlier this summer (Color is not an investor). Though more of a social commerce platform than a marketplace — Popshop integrates with Shopify — the platform is akin to an online QVC, in that sellers can host their own livestreams showcasing their products to viewers. "I expect this platform to blow up," she said in an email. Schmidt has also invested in specialized marketplaces like Bubble, which carries health food that caters to paleo, keto and other types of diets.
By focusing on a specific vertical, these new marketplaces can also carve out a niche against the traditional brick-and-mortar retailers that are now starting to build their own marketplaces, like Walmart, who like Amazon is trying to build as large of an offering online as possible.
The interest in vertical marketplaces isn't entirely new — meal delivery platforms like Seamless and DoorDash are considered vertical marketplaces. But these new marketplace startups are increasingly focused on either selling products online that have never been sold before, or becoming a curator of all of the various DTC startups that have popped up in recent years.
There's also room for existing e-commerce startups to take on more of a curator role, though with a broader focus than a strictly vertical marketplace. Take Shopify, the e-commerce platform that over 1 million businesses run on. Some consumer investors and executives, like Web Smith, founder of 2PM have said that Shopify should launch its own marketplace, given the large number of businesses that run on Shopify. Shopify has slowly started to move in this direction through the release of its Shop app, which allows users to more closely follow Shopify merchants and track their orders from them. But the platform has yet to make any large marketplace movements.
Hippeau said that for any new marketplace, one of the biggest challenges will inevitably be trying to scale, particularly in a world where Amazon's scale is still unmatched.  "It's hard for startups to work with other startups," she said. "The power of Amazon is that is as big as it is, as a startup you can kind of go out there from day one and know there is going to be a consumer base."