VC Henry McNamara: 'The term direct-to-consumer is outdated'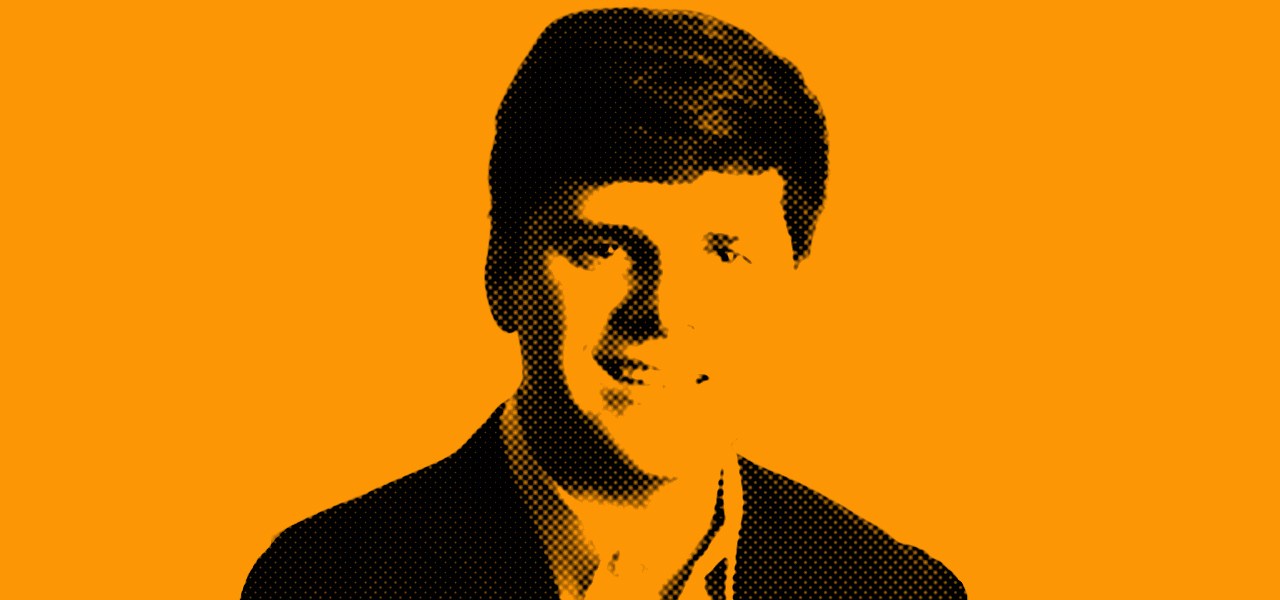 Henry McNamara, a partner at Great Oaks Venture Capital, wants founders to throw out the DTC playbook.
"A lot of people look at some of the digitally native brands that have scaled significantly over the last five years and think [they can take] a commodity product, and can throw influencer marketing into it and there's not much more to it than that. That's a pretty common belief," McNamara said.
In reality, McNamara and his team at Great Oaks, a seed fund that has invested in brands like Allbirds, Away, Dirty Lemon and Recess, are looking for differentiation, as well as scale. McNamara finds that product differentiation is the No. 1 influencing factor when it comes to deciding on a potential investment, along with consistent branding and a distribution strategy that relies on customer insight, not necessarily selling direct-to-consumer.
McNamara shared his perspective on the future of the DTC/DNVB category, saturation, expected scale and veering off of the internet's crowded toll roads, Facebook and Instagram. Responses have been edited for clarity.
Would you say purity in direct-to-consumer brands is over? What does that mean for the category?
The term direct-to-consumer is outdated. The term digitally native vertical brand is more appropriate because it doesn't necessarily imply direct sales as the exclusive channel. Online is an unbelievable channel to launch a brand to connect directly with customers, but finding the right channel mix for your specific market, industry, product and consumer base is vital. So I don't think there are any that are going to be 100% online, especially as it becomes more expensive to acquire customers and more crowded on some of the internet toll roads, like Instagram and Facebook.
That's how I think of modern brands — born online, but each company will find the right combination of channels and partnerships that's right for them.
Has this changed your standards when fielding new founder pitches?
The field goal posts have moved drastically in the last few years, especially with direct-to-consumer brands. There's no longer an arbitrage opportunity to acquire customers online. Things are so saturated and you're at the mercy of the lowest common denominator — there are brands out there willingly and knowingly overpaying under the guise of acquiring market share and acquiring customers that will repurchase and eventually become profitable, and never will. And that affects every other business in that space.
So we're highly skeptical of the brands, especially at this stage, that come in and point to a quote-unquote DTC playbook, which might have been effective for a commodity product in 2012 but certainly is not going to be effective in 2019. People have hopped onto this DTC playbook thinking they could just slap on a landing page, do a bit of branding and reap a higher margin and directly sell their products to customers without much differentiation from what more traditional consumer product companies are selling.
Last year, we've gone into distribution-dependent businesses. We invested in a cannabis brand called Besito, selling wholly through dispensaries. We invested in a canned rosé company called Bev, selling through traditional distributors state-by-state. We invested in Recess, a CBD beverage, which sells through traditional distribution as well as its own direct sales. These are brands, but they're not necessarily DTC brands. These brands came in very eyes-wide-open: The opportunity isn't about being strictly direct, but having a way to engage and interact with customers, knowing what customers want, and being digitally native but selling to and meeting the customers where they already are.
As brands shift away from a pure direct business model, how can they maintain what they set out to do, which is use customer data to operate in a different way than traditional brands have?
There are some elements [of DTC brands] that will look more similar to a traditional brand, which is OK, but it comes back to where we see the value is in having a direct line of communication with your customer, even if that communication doesn't necessarily lead to every single transaction.
I have a hard time in today's world seeing how a commodity can build a sustainable brand.
We're putting our money and making investments that support the idea that with a better understanding of what your consumer wants, you're going to be able to give a higher level of service, and you're going to be able to perform with a better product than a company that frankly hasn't changed much of what they're building or what they're doing, despite the fact that the millennial generation has very different wants and needs than the generations that came before it.
How do you make sure, as an investor, you're giving these consumer brands the right time and space to scale, while still wanting them to meet the expectations of the capital they've raised?
We're long-term investors. We understand that not every business is going to scale to $25 or $30 million dollars in the first year, and that's OK. I don't love to lump together all these companies in radically different categories. The mattress industry and the footwear industry are fundamentally different — each category has different purchasing behavior, consumers, incumbent selling strategy. For us, it depends on our entry point and where we think the company can realistically be. I don't think we would invest in a company that we didn't think had the potential to reach $100 million in annual sales. That would mean it's either too small of a market or not ambitious enough of a team. But we as investors also don't put a timetable on when we expect them to hit that level of sales.
Are there any areas either from a category perspective or a business model perspective that you think has become too saturated?
I would never say that any category is too saturated. But it would require both the right team and business model or product differentiation for us to be excited about a super-saturated category.
What worries me the most, or the pitches that I've had a hard time getting excited about, are when a company is selling a commodity product. A commodity product can be a great place to build a brand. But I have a hard time in today's world seeing how a commodity can build a sustainable brand. Product differentiation is something that we really need to see. What else concerns me these days in a pitch is when we hear that DTC playbook without much of a strategy on how you're going to acquire customers beyond paying influencers or pumping money into Instagram or ad words. That's not a strategy. A lot of people think a brand is just a landing page and a logo. But in our experience, [with] the most successful brands we've seen, it's really a promise, and trust that you build with customers so that they can depend on everything from the interaction they have with a customer service rep, to the product that shows up at their door. That's what we're trying to find.
—
Sign up for the Modern Retail Briefing to get retail news, analysis and insight delivered to your inbox every morning.