Unpacked: Why dropshipping is getting a second look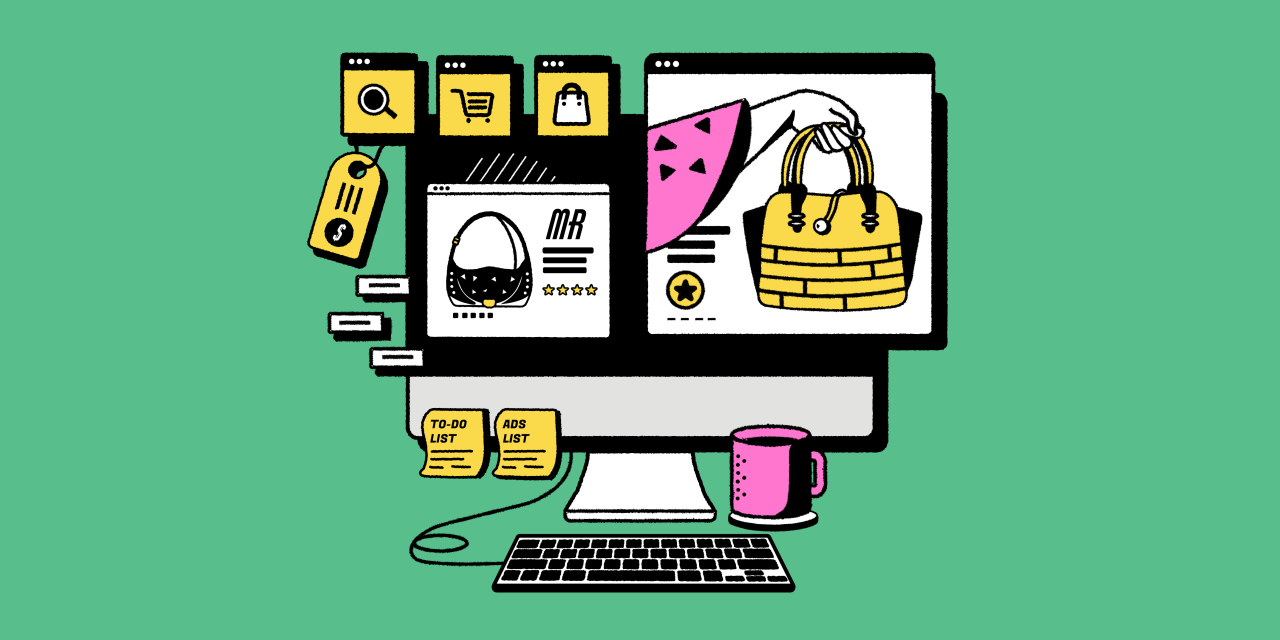 Ivy Liu
As more sales move online, some wholesale retailers are taking steps to reduce the amount of inventory they own.
Specifically, department stores and other brick-and-mortar retailers are starting to carry more products on a dropship basis, meaning that the brand, not the retailer, ships out the product directly to customers. Foot Locker announced that it started piloting a new dropshipping program with its largest vendor, Nike last quarter, while Nordstrom said during an investor day last month that it plans to carry more products on a dropship basis going forward. Other direct-to-consumer startups like Caraway and Gravity Products are also starting to sell their products on a dropship basis through the websites of retailers like Crate and Barrel and Macy's.
For both retailers and brands, selling more products on a dropship basis can be less risky than committing to a traditional wholesale deal, in which a brand commits to sending a certain amount of inventory to a retailer, and hope it sells out. However, both retailers and brands have to make some concessions. Retailers lose some control over the customer experience as they have to trust another company to get their product into a customer's hands in a timely manner. Meanwhile, brands get less marketing support than if they were to strike an exclusive wholesale deal with a retailer.
What is dropshipping?
Dropshipping is a type of fulfillment method in which the retailer doesn't actually carry the inventory in its warehouses. The term first gained popularity as a way to refer to individuals that would spin up a storefront on sites like Amazon and eBay and sell products they didn't actually own. Once a customer placed an order with their site, the dropshipper would then place the order directly with a manufacturer, who would then ship it out to the customer. Often, that resulted in longer-than-expected ship times for customers, as products had to be shipped from factories in Asia. Sometimes, customers would get scammed as they were promised products that didn't actually exist.
But when a retailer like Macy's or Nordstrom says that they're carrying more products on a dropship basis, it means something a bit different. In a traditional wholesale relationship, a retailer like Macy's would buy, for example, 10,000 units of a pot from a cookware company to either sell in its stores, or carry it in its distribution centers and then ship it out to a customer who buys the pot on Macy's.com. But in a dropship relationship, Macy's still lists the pot as available for sale on Macy's.com, but once the customer places the order, the cookware company, not Macy's, then ships it out to the customer. In this case, the cookware company still has a warehouse where it holds the inventory, unlike the first generation of dropshippers.
In most cases, brands have to apply to sell their products through a retailer's site on a dropship basis. In order to participate in Macy's dropshipping program for example, companies must have "efficient and dependable fulfillment operations."
The dropshipping case for retailers
Jason Goldberg, chief commerce officer at Publicis, said that the popularity of dropshipping has been cyclical over the past few years. Some retailers that launched dropshipping programs a few years ago, like Macy's, say that it remains a big part of their strategy. Others, like Target, have quietly let them all but fizzle out.
"Frankly I look at it as a tactic that comes in vogue most when retailers are economically challenged," said Goldberg. Because retailers don't have to spend millions buying that same inventory upfront, dropshipping can be more cost-effective for them. Retailers also avoid the risk of overbuying.
Nordstrom, for example said that it would carry more items on a dropship basis after a year in which its sales dropped dramatically due to the coronavirus pandemic. "We're just building in that flexibility of making sure that we're there to meet the customer demand, but also staying very focused on the discipline around our inventory management as well," Nordstrom CFO Anne Bramman said during an earnings call last month, in explaining the move towards dropshipping.
The move towards dropshipping comes as department stores in general are trying to reduce their inventory levels dramatically — Macy's CEO Jeff Gennette said last month that Macy's ended 2020 with inventory levels down 27% compared to 2019.
In addition to being more cost effective, Goldberg said that dropshipping can be a good way for retailers to carry products in new categories that they don't want to make a huge investment in — say, if Target wanted to start selling plants to compliment some of its other home decor items.
But, the risk for retailers is that by relying on a brand to ship the products directly to customers, they lose some control over the customer experience. A customer may place five different products off Nordstrom's website, and they could be shipped by different vendors that all arrive at different times. There also could be an uptick in customer complaints if a brand is particularly bad about shipping out products late, or if they get damaged in transit.
The dropshipping case for brands
Selling products on a wholesale basis has historically been an expensive and time-consuming endeavor for brands. Some retailers want brands to commit to creating an exclusive product for them before agreeing to carry it in their stores or on their website. A retailer might order hundreds of units from a brand, but not pay for that order until 30-plus days after it's been sent. If a retailer doesn't sell all of a brand's products within a quarter, they might mark down that brand's products, or send them back to the brand, which then has to eat the costs of trying to resell them.
"Wholesale does end up kind of tying the hands of the brand," said Rebekah Kondrat, founder of consultancy Kondrat Retail.
But by selling products on a dropship basis, brands don't have to manufacture product exclusively for any particular retailer, instead pulling from the pool of inventory they already have.
Some brands also use dropshipping to test out out how well their product does among a particular retailer's customers, and hope that the success will eventually convince the retailer to carry their products in stores. Weighted blanket brand Gravity Products has deployed that strategy, carrying their products on a dropship basis on Bloomingdale's and Nordstrom's sites before striking deals to get their products displayed in select Bloomingdale's and Nordstrom's stores.
"Early on in our brand's lifecycle, we felt signing up for dropship was the best way to show we could sell and move volume with retail," Gravity co-founder Mike Grillo told Modern Retail in an email. "It helped prove out the appetite for weighted blankets and Gravity Products specifically early on when there was still skepticism around the category."
Grillo's pitch to retailers was that "if they want to keep our products in stock on their sites, they need to own [the inventory]." But Goldberg said that brands successfully convincing retailers to carry their products in stores after starting out as a dropshipping partners is still the exception, not the rule.
He added that by selling on a dropship basis, brands are less likely to get promoted on a retailer's homepage or through its email marketing, because the retailer isn't as incentivized to move a brand's inventory as they would be if the retailer bought huge quantities of it.
Kondrat said that another drawback of dropshipping for brands is that most customer service complaints will still go through the retailer, not the brand, so brands might lose out on valuable customer feedback.
Still, so long as retailers need to cut down their inventory levels to turn a profit — and brands are eager for more places to sell their products — dropshipping is likely to become a bigger trend.
"The logistics are just so much easier," Kondrat said.