Unpacked: How the Inform Act aims to regulate third-party marketplaces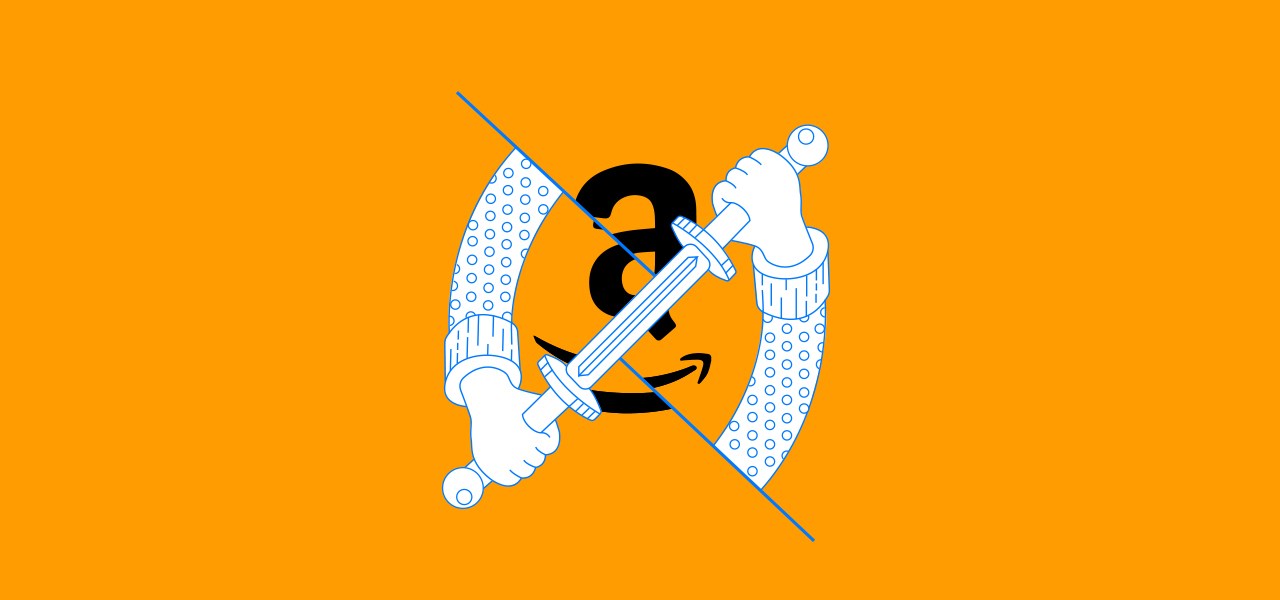 Ivy Liu
Last week, after three months of bouncing around Congress, an online marketplace bill called the Inform Act narrowly missed its clearest path to approval. Although lawmakers tried to append it to a massive piece of tech legislation called the United States Innovation and Competition Act, the bill didn't make the final version.
The Inform bills — of which there is one in the House and one in the Senate — are essentially disclosure measures stating that third-party marketplaces have to vet the bank information, government IDs, tax documents and other records pertaining to what the bill classifies as "high-volume third-part sellers." In addition, once the vetting is done, the platforms have to publicly disclose information about who their sellers are, including the names and businesses addresses of those high-volume sellers. Under the current draft of the bill, platforms would have to verify the accuracy of that information every year.
The stated goal of the bill is to help curb the sale of defective and counterfeit items on online marketplaces. This idea is to close what supporters see as a loophole in e-commerce — that businesses working with platforms like Amazon do not have to share the same amount of information as they would if they operated a physical retail store. James Bikoff, a partner at the law firm Smith, Gambrell & Russell and an advocate for the bill, compared the process of buying counterfeit items online versus in a store. Among physical retailers, "if the shirt turns out to be defective or counterfeit, I can go back to that shop, I know who sold it to me. I know who they are… [whereas] online, the problem is many of these third-party online sellers are not visible. We don't know who they are, we don't know where they are," he told Modern Retail.
The Inform Act represents the latest in an escalating series of efforts to regulate third-party marketplaces — and whether or not it passes, it seems to be creating movement around how platforms validate their third-party sellers. Elsewhere, across both state governments and the federal government, legislators have recently considered bills like the Shop Safe Act — which was first introduced last year, and which requires Amazon, eBay and others to implement stricter anti-counterfeiting measures — and, in California, AB 3263, which would hold platforms more directly liable for third-party merchandise that they host. The Inform Act fits into a tapestry of other bills that are trying to rethink e-commerce.
What does the bill say?
The Inform Consumers Act doesn't apply to every e-commerce seller — it centers only on what it terms the "high-volume third party seller." The original bill defined "high-volume" as any seller bringing in more than $5,000 in sales per year.
Yet despite the name "high-volume," the Inform Act, if passed, would apply to the vast majority of sellers. On Amazon, only 17% of sellers earn under $500 per month, according to a report from Jungle Scout, which would total out to $6,000 or less per year. That leaves the vast majority of active Amazon sellers topping the sales threshold set by the Inform Act.
The bill does have some important exceptions to its disclosure rules. It notes that if a seller "does not have a business address and only has a residential street address," then the platform — so long as the platform itself verifies the address details — need only disclose the country and region that a seller is in. The seller would still have to disclose their phone number and email to customers, however. And if the seller's only phone number is their personal phone, not a business number, then the bill requires that the platforms to tell consumers there is no phone number and only share a seller's email address.
Why the opposition?
Soon after the bill was introduced in March 2021, e-commerce marketplaces rallied against it. Amazon, Etsy and Rakuten provided the backing for a group called the Makers and Merchants Coalition, while eBay, Etsy and Poshmark launched the Coalition to Protect America's Small Sellers. Both groups are designed to challenge the new bill.
The main sticking point has been the question of disclosures. Both groups — and, by extension, many of the major e-commerce platforms — said that requiring high-volume sellers to disclose their business addresses would jeopardize their privacy. Etsy, for instance, claims that 97% of its sellers run their businesses out of their homes, and a spokesperson for the Amazon-backed Makers and Merchants Coalition has said that the bill would dissuade small businesses from selling on third-party marketplaces. "When you look at the unintended consequences of sellers trying to choose between their privacy and their safety and their livelihood, the result is you're going to have fewer sellers online," the group told Axios.
Still, the Inform Act does provide exceptions for sellers who run their businesses out of their homes, and does not require them to publicly disclose their home addresses. And Bikoff characterized the bill as trying to equal out regulations on online versus physical retail. "We're talking here about having a transparent sales practice, which we have with brick-and-mortar stores which we don't have with online," he said. "We need to have a system where that information is not hidden away."
One wrinkle of the debate is that Amazon, at least, has already worked its way toward adopting many of the proposed changes. Last September, Amazon began requiring sellers to post their names and addresses publicly on their seller profiles, and it has also begun sending postcards to a large share of its sellers — and hosting video chats with others — to verify their identities.
The Inform Act does go further, in that it also requires that sellers share emails and phone numbers where consumers can reach them. Amazon, for its part, wrote in a statement that "these bills open the door for new types of fraud and abuse" and that "the bills would require publishing the personally identifiable information of millions of sellers." And in an email to Modern Retail, the company said that requiring that business phone numbers be public would make its sellers more vulnerable to, for instance, scams.
At the same time, however, Amazon has already moved proactively to adopt some of the verification measures included in the bill.
Will it pass?
The future of the bill remains unclear. Many of its tenets are replicated in the Shop Safe Act, a broader bill targeting defective products sold on online marketplaces that contains a disclosure requirement within it. If that bill passes, even if the Inform Act disappears, then the end result for platforms and third-party sellers will look very similar. But Bikoff told Modern Retail that the Inform Act is "still alive" and he expected "there will be a push to have it passed."
Even if it doesn't pass, the bill illustrates the much broader scrutiny that Congress and federal courts are applying to third-party marketplaces, especially Amazon. In a pair of rulings, California courts have begun holding Amazon itself liable for some defective third-party products sold on its platform.
Meanwhile, Amazon has responded by bringing high-profile lawsuits against counterfeiters and defective product makers, and it has also increased third-party seller disclosure requirements on its own — highlighting, potentially, the growing pressure from these regulations.