Why traditional retailers struggle to figure out subscription services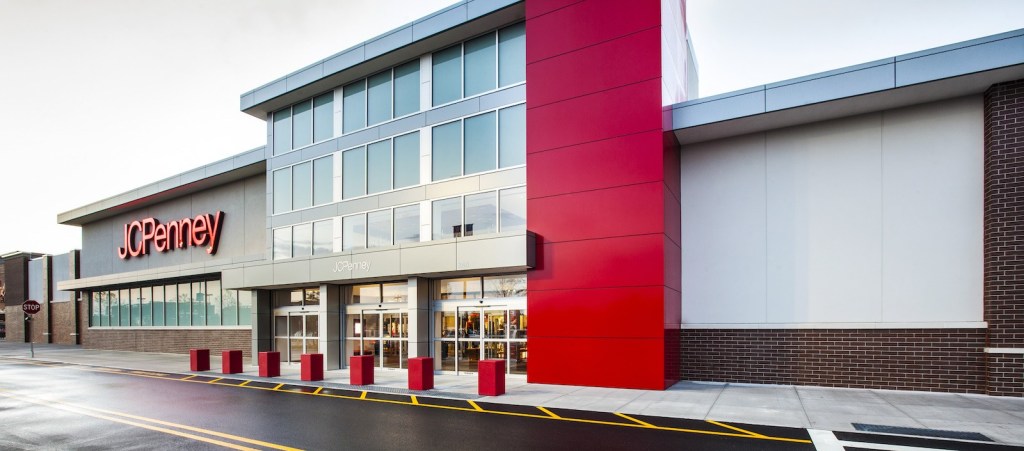 Today, JCPenney is pulling the cord on the men's apparel subscription service it tested in partnership with subscription startup Bombfell.
The service, which was live for two years, allowed subscribers to receive a monthly selection of clothes from JCPenney's "Big and Tall" brands. The program was priced similar to Bombfell's service, which charges a $20 styling fee, but JCPenney customers paid less for each item if they decided to keep more. JCPenney and Bombfell sent emails to affected customers two weeks ago. News that the service was ending first broke Wednesday.
Encouraged by the popularity of styling services like Bombfell, Stitch Fix and Rent the Runway, retailers like JCPenney have proven eager to develop their own services that allow customers to receive clothes on a recurring basis, either via subscription or rental services. American Eagle started piloting a subscription rental service this year. Express also launched a rental subscription service last year, while Ann Taylor launched its 'Infinite Style' rental service in 2017. Gap tried a subscription kids' clothing service last year but ended it after just 14 months.
The model is appealing, as traditional retailers struggle with declining foot traffic and market share shifting to online competitors. Subscription services allow for retailers to build a recurring revenue model at a time when many of them are trying to fend off digitally native competitors. If retailers include a style quiz or ask customers to pick and choose which items they want to receive from a certain selection each month, they can also get better insight into what clothing trends their customers are currently interested in. It also helps them move inventory more quickly.
"In our perspective, subscription is a feature and not a business model when it comes to physical products in the lifestyle space," Ashwin Ramasamy, the co-founder of Pipecandy, an e-commerce market intelligence company, said in an email. He said that the acquisition costs of customers through digital channels have gotten higher as more and more retailers and startups are getting into subscription services. He also said that many of the startups in subscription services have found it difficult to scale beyond a certain revenue level.
"Some niches, like kids' clothing and toys will continue to do well," Ramasamy said. "It's one thing to be a $10 million brand, and it's another to be a $100 million brand. We have seen growth stalling at the $25 million mark due to an insufficient total addressable market size that is interested in subscription clothing."
Then there's the issue of churn. Retailers not only have to sign up more customers every month, but convince existing ones to stick with the service. A McKinsey survey of 5,000 U.S. consumers last year found that 40 percent of e-commerce subscribers have canceled their subscriptions.
"There's fundamentally tension in subscription models — that is, how do you basically get people to pay for the service but not use it that heavily, because those are your most profitable people?" Forrester retail analyst Sucharita Kodali said in a phone interview.
With its subscription service, JCPenney may have also faced a unique challenge in that it was pushing a service geared toward men, when the majority of its shoppers are women. Kodali said that in a survey of 4,770 shoppers Forrester conducted in the first quarter of last year, female respondents who said they shopped online at JC Penney within the last three months outnumbered male respondents who said they shopped online at JCPenney during that same time period by a 2 to 1 ration.
Still, when faced with dwindling foot traffic in physical stores, it's not hard to see why retailers are still turning to subscription models. And solutions are popping up to make it easier for retailers to launch the service.
Snap+Style Business, a tech company that builds tools to help retailers get more data on their customers, recently launched a turnkey service with lingerie brand Cosabella as its first customer, that helps retailers build personalized subscription boxes, using surveys that ask them about their personal style and body type.
"By offering a subscription, [retailers] get high engagement; it builds brand loyalty and personalization. Because [customers] are the ones telling you exactly what it is they like and what they don't like," said Anna Jensen, the co-founder and chief business officer of Snap+Style Business.
And while some retailers have struggled, that doesn't mean that no one can find value in a recurring styling service — Stitch Fix has been profitable since late 2014 and went public in 2017.
Kodali said that if any retailers are going to find success in subscription services, it's likely going to be department stores, which work with enough brands to easily fill subscription boxes every month. But she said that retailers should also consider some kind of twist on a loyalty program, where they could sign up to receive store credit every month, but they could roll over that credit if they don't use it.
"The way that these subscription models work is, there's a huge reverse logistics element to it," Kodali said, referring to subscribers who might decide to return or exchange some items. "I know for a fact that JCPenney is a company that abhors reverse logistics. Why would they even have done this given that they have a cultural aversion to so many elements of this?"
—
Sign up for the Modern Retail Briefing to get retail news, analysis and insight delivered to your inbox every morning.