'Tons of fear': How DTC companies are dealing with Trump's tariffs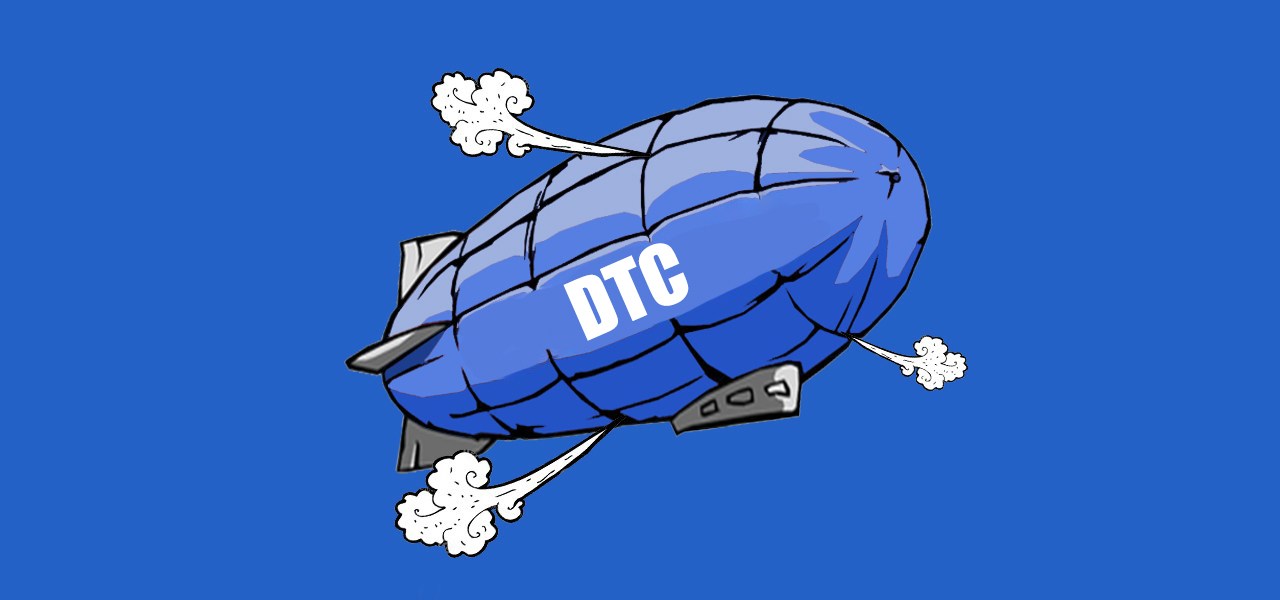 Direct-to-consumer companies, built to make for more efficient supply chains so they can give customers lower prices, are increasingly finding themselves in bind. As a result of the Trump Administration's increased tariffs in China, they are either being forced to increase costs or attempt to move production elsewhere.
Over the last few months, the Trump administration has been imposing higher duties on Chinese goods being imported into the United States. The rationale goes that by creating financial disincentives to outsource manufacturing to China, more companies will seek out solutions in the US. But for companies — even those not selling cheap goods — that use a DTC model to offset the price to consumers, things get a little gnarly.
It's an especially difficult situation for companies in the direct-to-consumer space. While bigger brands and retailers can take stands to insulate themselves from these costs, smaller DTCs have neither the resources to find new manufacturers nor the clout to negotiate prices. Similarly, the overall cost of retooling a supply chain could prove more costly than simply dealing with the tariffs themselves. This had led to DTC companies warning that prices may be increased — likely as a result of them being unable to make any manufacturing changes that could help offset the new taxes.
Direct-sourcing apparel company Everlane, for example, is based on a business model that it says is ethical and transparent, especially in sourcing. For all of its clothing, it clearly lists where the material is sourced and how much it costs. As the New York Times reported last June, the stiff import tax hikes could very likely lead to the company increasing some prices. One cashmere sweater, for example, would cost $11 more as a result of a 25% tariff.
"We will look at how we may potentially take some of the hit ourselves, which lowers our profitability and lowers the profitability of all the public retailers as well, and then we'll look at how do we move as quickly as possible if prices go up," said Everlane's CEO Michael Preysman to the Times.
Others in the industry are fearful too. Brands that cater to outdoor activities rely a great deal on goods from China, for example. Bike companies, for example, foresaw prices to go up as much as 25%, reported Outside.
In public testimony before the latest tariff went into effect, Rich Harper, the manager of the Outdoor Industry Association lamented the looming duty hike. He pointed to existing contracts smaller companies had already signed. "They will be forced to either absorb the costs of the higher tariff or pass it along to the consumer," he said. "Regardless, the effect will be to hamper the innovation the industry is known for and outdoor consumers demand. It will mean less money for the design, development and testing of new technologies and products."
According to Rodney Manzo, CEO and founder of the supply chain management company Anvyl, the current China situation exacerbates pain-points DTC companies regularly face. Anvyl's customers includes Harry's, Lola and Hims. For the last few months he has been helping clients come up with ways to potentially offset the new economic reality, including helping them find new manufacturers. While a recent survey from the American Chamber of Commerce in China said that 41% of American companies are at least thinking about moving manufacturing away from China, that move could prove more destructive than staying.
For companies looking to begin manufacturing products, what takes weeks in China may take up to a year elsewhere. Moving to an overhauled supply chain out of the country could significantly put a damper on business.
Manzo added that many Chinese manufacturers also offer secondary factories around the globe. Often, they have satellite locations in countries like Thailand, Vietnam and Malaysia. Some of his clients, for example, are now tweaking their production programs to rely less on the factories in China and more on ones elsewhere — while not necessarily switching manufacturers.
What this situation brings to light, he said, is that many DTC players need to rethink strategies beyond manufacturing to lower costs. Instead of raising prices on goods, some businesses are focusing on streamlining logistics and other costs as a way to offset the import tax. "What you can potentially do is capture the cost saving elsewhere in the supply chain," said Manzo.
Overall, businesses that rely on Chinese manufacturing may have to retool their overall strategies. Companies like Everlane, for example, market their business as being sourced from around the world. While that's a nice touch in press materials, it's also a helpful way to cushion trade woes like this current China situation. This latest political move highlights a greater need for supply chain diversification, concluded Manzo.
Right now, many businesses are frightened but not necessarily able to move their supply chains into totally new locations. Most are adopting a wait and see strategy, while trying to figure out smaller ways to cut costs that won't necessarily impact prices.
"There's tons of fear," said Manzo. "But there's also tons of inactivity."