'There's this incredible uncertainty': Sellers frustrated by Amazon's fulfillment service failing to keep up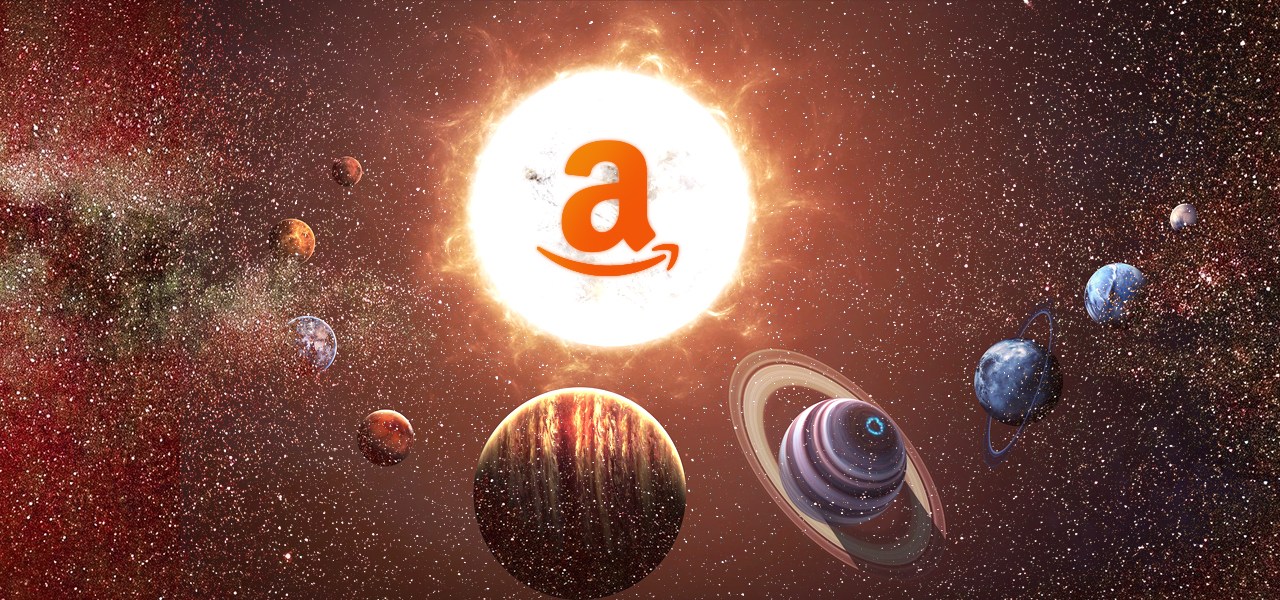 After posting record-high sales during its second quarter, Amazon is struggling to maintain enough space in its warehouses for inventory.
That's creating headaches for sellers who rely primarily on Amazon's fulfillment service to get the majority of their products to customers. Now, some sellers say it's taking longer for Amazon to check-in or stock items once they've arrived at a particular warehouse — a process that is being extended by as much as several weeks. That combined with new restrictions on how much inventory some sellers can ship to warehouses, puts some of these sellers at greater risk of selling out. As with many other challenges Amazon sellers encounter, the bigger sellers are better equipped to handle any changes.
In response to a request for comment for this story, an Amazon spokesperson said the new inventory restrictions were introduced in part, to "prepare early for the upcoming holiday season," and that " new social distancing and other safety measures" were impacting efficiency at some warehouses.
"Our commitment to our selling partners has never been more steadfast and we are taking steps now to help ensure all sellers using Fulfillment by Amazon have space for their products," the spokesperson added. And, that in response to check-in delays at warehouses, "we have hired 175,000 new employees and are receiving sellers' products as quickly as we can while helping keep our employees safe."
The past few months have made it clear to sellers that relying entirely on Amazon to fulfill orders is risky. In March, Amazon temporarily stopped accepting shipments of non-essential items, reserving capacity for essential items like masks and hand sanitizers. Amazon has since started re-accepting shipments of non-essential items to its warehouses. But, sellers can't swear off the fulfillment program entirely, because using it ensures that their products are Prime-eligible, and sellers say it is still often cheaper and faster than any other fulfillment alternatives.
"Amazon fulfillment used to be a much more predictable service that sellers could use," said Juozas Kaziukėnas, founder of trade publication Marketplace Pulse, which covers Amazon and other selling platforms and also wrote about the fulfillment issues.  "Now, there's this incredible uncertainty in quantity limits and shipping speeds."
Colin Darretta, founder of supplement brand WellPath, said that Amazon used to take about one week to stock WellPath's inventory once it arrived at an Amazon warehouse. "Maybe a month ago, we started to see the timelines really extend," he said, and now that process takes about about three weeks. Kiri Masters, CEO of Amazon consultancy Bobsled Marketing, said that for some of her clients, that process now takes more than 30 days.
"We spoke with folks over at Amazon, and basically what they told us is they are seeing unprecedented levels of demand, and it differs depending on which warehouse" said Darretta.
Now, WellPath has to place orders with its suppliers further in advance.
"For any inventory-based business, is a pretty expensive proposition depending on what payment terms you have with your suppliers," he said. Darretta said that WellPath does over $10 million in sales, and is venture-backed, so can handle placing order in advance. For "someone who has a $500,000-$2 million business on Amazon, and still funds a lot of their inventory purchases on a credit card cycle that's 30 days," it may be more of a challenge, Darretta said.
In July, Amazon also sent a notice to sellers that it was introducing new limits on how much inventory sellers could send to Amazon's warehouses, depending on what their Inventory Performance Index Score was. That's a metric that's calculated by Amazon, based upon how well sellers are managing their inventory. Sellers with an IPI below 500 now face limits on how much inventory they can send to warehouses, depending on what their score is. Amazon also introduced certain limits on an individual product level.
All of this, sellers say, puts brands at risk of potentially selling out on Amazon. Once a product sells out, its sales rank drops. "It's the absolute worst thing that can happen to you on Amazon," Darretta said.
Amazon has said that merchants can avoid selling out of their items by switching between using Fulfilled by Amazon, and fulfilling an item themselves, called MFN. Sarah Moret, CEO of natural deodorant brand Curie, said that because her company also has an outside 3PL that stores its products, she isn't worried that inventory limits will leave her unable to fulfill orders. Likewise, Darretta also said that WellPath has ensured over the past few months ensured that all of its products can be fulfilled by an outside 3PL, after running into some challenges when Amazon declared only some of its products to be essential in mid-March.
But again, not every Amazon seller can afford to do that. "I think generally in the industry what we are feeling and experiencing is this is creating a consolidation that [favors] the bigger and more sophisticated operators," said Ben Knox, VP of e-commerce at beverage brand Super Coffee.