The value of an Amazon business is surging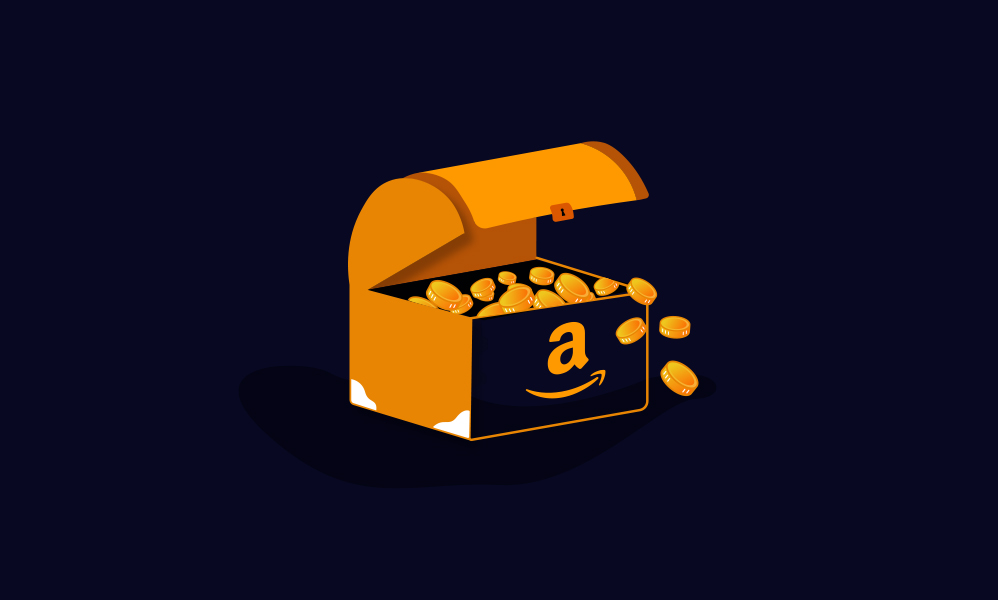 Ivy Liu
As Amazon acquisition businesses boom, the average value of a third-party business on Amazon is shooting up.
According to data from Empire Flippers, an online marketplace where sellers can list their companies for sale, the average sales price of a third-party Amazon business leapt by about 80% percent between 2019 and 2020, jumping from $298,558 to $538,742. "That's a gigantic increase in terms of how these businesses are being valued," said Greg Elfrink, the director of marketing at Empire Flippers. 2019 was already a growth year for Amazon businesses, he said, which saw their value increase from an average sale price of $212,117 in 2018.
Those numbers speak both to Amazon's record year of growth last year, which in Q3 saw revenues spike 37% year over year, and to the rise of venture-capital-backed companies, that specialize in buying up successful Amazon businesses and using their resources to grow sales. The largest of these companies, Thrasio, has raised nearly $900 million. Its pitch is that it can give Amazon sellers a lucrative exit, then leverage its logistics, pricing and branding acumen to scale their businesses far faster than any small seller could.
What started as a small, niche phenomenon in the early 2010s — individual hobbyists buying and flipping Amazon businesses on the hopes of making a tidy profit — has become a multi-billion-dollar industry. And as a result, the value of a third-party Amazon business is ballooning. This increase is evident on one-to-one marketplaces like Empire Flippers as well as in the bids of larger roll-up companies like Thrasio — but some experts see signs of a bubble.
The near-doubling of those sales prices isn't necessarily explained by sellers seeing increasing revenue and listing themselves for higher prices on Empire Flippers. In fact, e-commerce businesses generally are selling for higher revenue multiples. In 2018, the average e-commerce business on Empire Flippers sold for 23.1 times its average monthly profits. In 2020, that figure jumped to 30.2, according to the company.
Empire Flippers — which started selling Amazon businesses in 2016 and is used much more frequently by individuals looking to invest in a single Amazon business than by large corporate acquirers (though the large acquirers do sometimes buy from them) — is an imperfect proxy for the larger seller acquisition market. Businesses bought and sold on a site like Empire Flippers are on the smaller end of the overall acquisition market, and the individuals that buy them don't have as deep pockets as bigger rollup companies. But the tremendous growth on Empire Flippers does point to just how much Amazon sellers are seeing their product catalogs increase in value.
That is in part thanks to Amazon's e-commerce success overall. Last year, "a lot of our clients selling their businesses had the best months ever," said Elfrink. But it is also thanks to the investment entering the acquisition space. In 2020, seller acquisition companies raised just under $1 billion in order to buy up Amazon sellers. In the month of January alone, that number has very nearly doubled — this past month, acquisition companies amassed close to another $1 billion of capital, according to Marketplace Pulse.
Even a year ago, "buying and selling online businesses [was] a niche within a niche within a niche," said Elfrink. When Empire Flippers first started listing Amazon businesses on its marketplace at the end of 2016, so few people knew about flipping Amazon businesses that many assumed (incorrectly) that it violated Amazon's terms of service. But thanks to the money that larger Amazon acquisition companies have raised, "now what you're seeing is all these people who had never even heard about buying and selling online businesses, they see Thrasio, and they think, I want to do that," he said.
Yet whether the sky-high prices can last is another story. "I was just commenting to a colleague yesterday that we have only a solid two-year runway of frenzied activity," said Mark Daoust, founder of the e-commerce brokerage firm Quiet Light Brokerage, in reference to seller acquisition companies. He added, "I don't think this industry will ever go away" because of the opportunity that platforms like Amazon have given to people with unique ideas to build our thriving businesses. But "the gold rush portion where we've had for years these businesses swelling up," he said, might soon reach its high watermark.
Elfrink said he expects that the value of an Amazon business will level off, and maybe even dip slightly, in the coming months. But he points out that despite the massive growth, online businesses in general still tend to be valued less than brick-and-mortar businesses. "If there is a dip, it will probably dip just a little bit," he said. Big picture, he expects that soon "online businesses in general will be valued in a similar way to a traditional brick-and-mortar business."