'The term DTC is a misnomer': Brands recalibrate strategies as direct businesses become more complex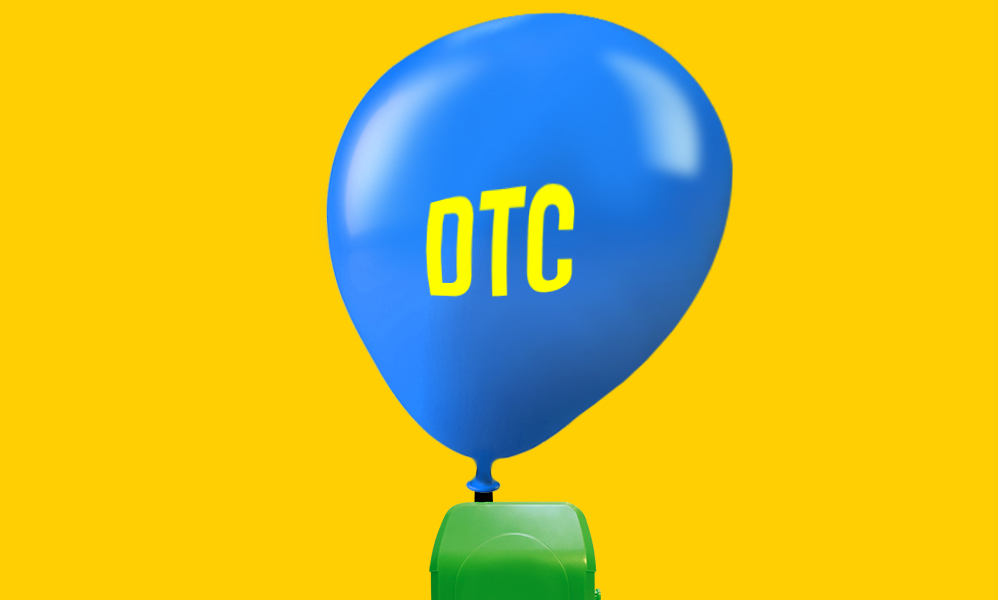 Casper, a direct-to-consumer mattress brand, toying with an IPO and valued at $1 billion, sells products in Target and is plotting an owned retail strategy. Dollar Shave Club, which launched in 2011 with a business model that shipped razors directly to customers, is now owned by Unilever, the exact company it set out to disrupt. Bonobos, a menswear brand that sparked the inventory-free showroom store model, is a Walmart brand. When Harry's, a direct-to-consumer razor brand, was acquired by razor company Edgewell, the most controversial piece of news that came out of the announcement was that at the time of the acquisition, half of the brand's sales were offline, largely driven through Harry's partnership with Target.
As the direct-to-consumer category's most defining brands are selling through wholesale channels and to big corporations, they no longer fit neatly into the DTC box. Direct-to-consumer retail, as a result, is facing an existential crisis.
It's something that younger brands are grappling with as they formulate strategies. Zak Normandin, the founder of beverage brand Dirty Lemon, recalculated the brand's future roadmap and formed Iris Nova, a consumer tech platform to launch new brands faster and set them up with retail partnerships. In December, the company received a $15 million investment round led by Coca-Cola.
"Omnichannel is the path moving forward, at least for now. But there's no playbook for how to build a DTC brand in this current time because things are changing so dramatically fast," said Normandin. "We have to be market-driven and react to the things that are happening, rather than stay the course of a specific strategy because that's how we launched."
A few forces have contributed to the shift in strategy. The taps of secured revenue growth from the sources of a sleek e-commerce store and paid social media marketing haven't quite run dry, but ground-up momentum to be gained has slowed as categories bloat with crowding and brands compete over the same audiences across once-reliable sources like Facebook, Instagram and Google.
For brands launching in today's direct-to-consumer retail makeup, assuaging the cost of customer acquisition and raising awareness in a crowded market, while still maintaining first-party data and feedback loops, is top of mind. Under the weight of the category and increasingly complex business models, the direct-to-consumer label is cracking in its purity, but startup brands still have a similar mission in mind as they navigate their categories: Build sustainable businesses by any means possible (even if that means wholesale) while keeping customer wants and needs firmly rooted in the center of that strategy.
"Everyone's confused as to what's going on"
Scrutiny of the DTC category typically stems from founders who don't want their brands to be labeled DTC at all.
"The term 'DTC' is a misnomer. If I had my choice, I would call them digitally native brands — not even digitally native vertical brands, because a lot of them are not," said Web Smith, the co-founder of men's brand Mizzen + Main and founder of 2pm Inc., an e-commerce research and consultancy firm. "These brands have the DNA of a digital-first retailer; that's the only demarcation you can consider now as brands are being spread across these lines."
New brands have to meet a much higher barrier of entry now that the early-days sheen of a direct-to-consumer strategy has worn off. That effect is particularly apparent in conversations with venture capitalists. That's not to say investor funding has dried up in the consumer category — CB Insights reported that in 2018, venture capital for consumer brands exceeded $1.5 billion, compared to $426 million spent in 2013 — but the Instagram-brand gold rush has come to an end.
"We look for entrepreneurs now who can clearly articulate the proper strategy for customer acquisition or distribution for their market, and that's going to be different for a beverage brand vs. an apparel brand," said Henry McNamara, general partner at Great Oaks Venture Capital, who has invested in brands like Allbirds and Away. "There's no magic bullet in a direct-to-consumer category that gives you a bigger opportunity than a traditional brand."
Brand founders have said that the most notable difference in current conversations with investors is that they now send mixed messages regarding the best path to growth. Six years ago, VCs were enamored by any DTC-style strategy, according to Sarah Paiji Yoo, the founder of cleaning supplies company Blueland, which launched earlier this year and raised a $3 million seed round. Yoo previously held the position of CMO at M.Gemi and Rockets of Awesome between 2014 and 2017.
"Pitching those brands, we were in a different period of time where the customer acquisition unit economics were more attractive. Today, we've had investors that came out on both sides on questions around topics like distribution," said Yoo. "Some want you to own the customer and get the higher margins. Others saying DTC marketing is too expensive so just be anywhere, everywhere, which is how you get more massive scale. There used to be a clear-cut approach coming from investors, but not anymore."
Go-to-market strategy for figuring out distribution and marketing mix is shifting from a clear and defined direct-to-consumer roadmap to something far less linear. Forks in the road have formed, and founders have to choose what's best for their businesses.
"We're much later in the cycle now of DTC, and everyone's confused as to what's going on," said Rana Argenio, the founder of 10 Grove, a new direct-to-consumer bedding brand that launched in May.
"There's no magic bullet in a direct-to-consumer category that gives you a bigger opportunity than a traditional brand."
CAC hacking
Even as DTC strategies diverge, there's one truth that holds for across brands: Building a business off of paid digital marketing alone is not something that's going to happen again.
"In these environments, there's a moment early on where there's an arbitrage opportunity, but once that cat's out of the bag, efficient markets lead profits to zero," said McNamara.
Brands are still spending on Facebook, Instagram and Google, because they still work. But the better they work, the more expensive they become to see the same results. Brands are also hesitant to put so much dependence into digital platforms known to shift strategies in favor of their own interests. As a result, newly launched brands are building strategies around organic media in order to cut acquisition spend. Kathryn Duryea, the founder and CEO of the ceramics brand Year & Day, launched on Instagram not with paid ads, but by getting products into the hands of influencers and celebrities like Instagram's fashion director Eva Chen and Mandy Moore. "The press that followed from there enabled us to raise a seed round of funding in May of last year," said Duryea.
Thanks to what Duryea called "organic brand building" following press pushes (Year & Day is a client of PR agency Azione) and the earned media from unpaid influencer promotions, Year & Day's paid media strategy has been able to act as a supplement and is still unsophisticated, according to Duryea.
"Word of mouth, influencers and press drove the bulk of sales in our first two years, and that resonates with a strong group. It's the cornerstone of our growth," she said, adding that "it's not a perfect strategy, but we think that great brands are going to be shared."
Companies are also looking to diversify spending by investing in areas that are less saturated, including direct mail, podcasts, out-of-home, radio, OTT video and TV, but the more channels and the more mainstream the channel, the harder it is to track what's resonating.
ThirdLove, which had revenues of $100 million last year, has most recently devoted marketing dollars to TV. There, reach is unmatched, said CEO and co-founder Heidi Zak, and other companies have caught on: The Video Advertising Bureau reported this week that the top 125 digital brands spent $3.8 billion in TV advertising in 2018, a 60% increase over the year before.
TV's barrier-to-entry is higher than a social media platform's, and Zak said that the brand only considered it when it had the money to do so. It's riskier: unlike a Facebook campaign, the brand can't reroute spending in result to customers' real-time responses. But TV serves as the ultimate validation of marketing, which makes the lack of traceability worth it, according to Zak: Running TV ads simultaneously with Facebook ads drives more people to conversion when they're seeing the brand across two familiar touch points.
"When DTC businesses started, it was almost a purist approach to doing the opposite to everything that was traditional."
"There's something about being seen in multiple places that's important to building a brand," said Zak. "Attribution becomes harder, but the way we think about it is, who is our customer, what media does she consume over her daily life or the course of her life, and how do we want to play with those areas. To put your customer at the center and go where she is, that's the goal."
Throwing out the new playbook
Deep into the DTC era of retail, distribution strategies have eventually led full circle: into the arms of the middlemen.
"When DTC businesses started, it was almost a purist approach to doing the opposite to everything that was traditional — a retail rebellion, you could call it. The attitude of physical retail was, 'Why would we do that? It's broken,'" said JB Osborne, CEO of marketing agency Red Antler that's worked with DTC brands like Casper and Keeps. "It was an idealist approach to a new way of doing business."
But swearing off wholesale is not a one-size-fits-all approach for DTC brands: It makes more sense for CPG companies than it might a new line of trendy dishes. So while Target and Walmart are gunning after digital brands to attract the customers that they appeal to, brands in other categories are thinking of new types of middlemen. Year & Day's products are used in The Wing and Soho House, while Dirty Lemon will only be found at select storefronts. "We're in high-end coffee shops, not Dunkin' Donuts," said Normandin.
Not all brands are giving up on selling direct-only. After a test at Bloomingdale's, Zak pulled ThirdLove out of its only retail partner because of a clash in customer experiences.
As distribution becomes more complex, maintaining the direct customer relationships and first-party data insight that defines the DTC category becomes more complicated. Yoo, the founder of Blueland, said that she sees customers that choose to buy direct over retail as the most loyal customers who can be tapped for surveys and feedback, while retail customers are supplementary to that core group.
Meanwhile, mutually beneficial relationships between retailers and brands, as they play out, are going to contribute to which retailers will stay relevant, and which brands can achieve a certain scale.
"In hindsight, looking back at the last eight to 10 years, it was a necessary moment to snap both the way people were thinking about building businesses and the way consumers engaged with brands, out of the entrenched behaviors and expectations," said Osborne. "What had to be reset was the dynamic of customers being in charge, because it slipped into this place where retailers were. Consumers have been empowered to demand more and are voting with their dollars and who they want to engage with. Brands are embracing that, and retailers have to in return. That's a win for the customer."
—
Sign up for the Modern Retail Briefing to get retail news, analysis and insight delivered to your inbox every morning.