'The Shark Tank effect is real': Copper Cow Coffee's Debbie Wei Mullin on growing a modern CPG brand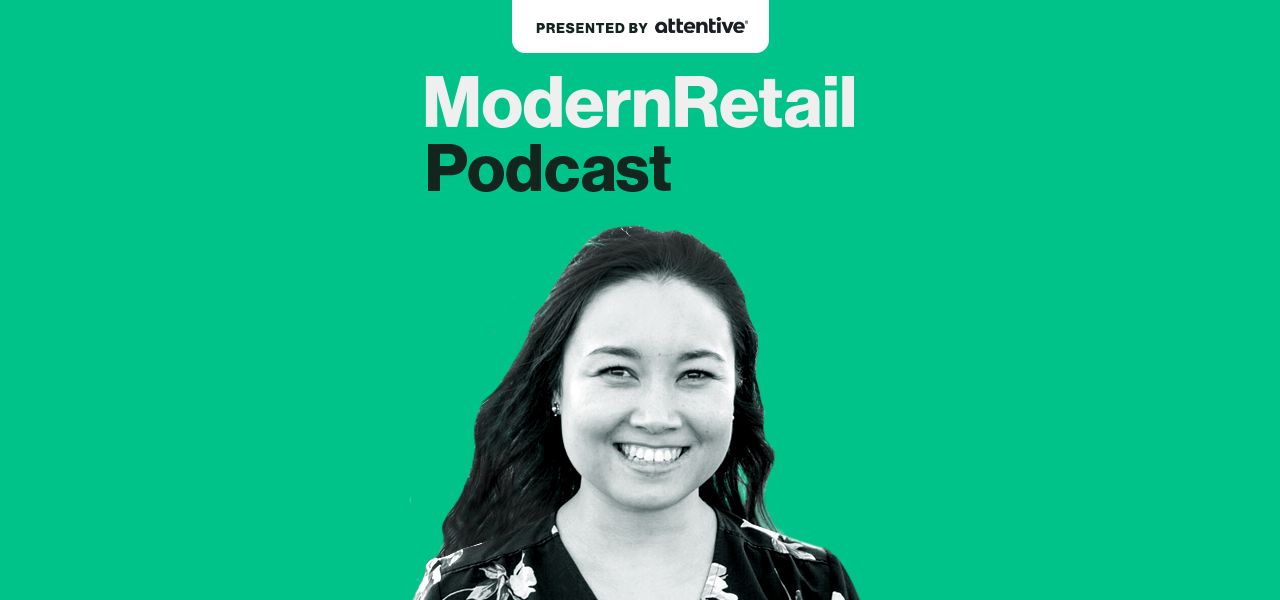 Subscribe: Apple Podcasts | Stitcher | Google Play | Spotify | RSS
It's been a crazy year for brands in the CPG space.
That's what Debbie Wei Mullin, founder and CEO of Copper Cow Coffee, said on this week's episode of the Modern Retail Podcast. The home-brewed Vietnamese coffee company has been around since 2017 and has been growing over the years. But the pandemic changed some strategies, as well as many of its revenue channels.
When Copper Cow first started out, it relied heavily on wholesale. It inked deals with both grocers the department stores as a way to get its name out. In those early days, it only had one SKU of pour-over coffee — and 90% of Copper Cow's revenue came from wholesale accounts, including Williams Sonoma and other high-end stores. Over the years, as Copper Cow built out its digital marketing and grew its product line, the revenue mix has changed. Today, only 20% of Copper Cow's revenue comes from wholesale.
The pandemic accelerated that revenue shift — before the coronavirus first hit, department stores made up 50% of Copper Cow's wholesale revenue. But when stay-at-home quarantines first began, that channel completely dried up.
"We had purchase orders that were sitting on the dock," Mullin said. Going forward, she said, "I don't see [department stores] being a core part of the business."
But even with department stores closed, Mullin said wholesale revenue still spiked. "Our wholesale sales grew immensely, even even with the department stores falling off — just because the grocery opportunity suddenly became much larger," she said.
Direct-to-consumer sales have also been growing — the brand appeared on the show Shark Tank recently, which gave it a boost.
For now, said Mullin, the focus is on growing — both sales and Copper Cow's SKUs. The e-commerce business, she said, was "the number one place for us to be able to really form community — and to be able to experiment with our products." With that, she went on, "we're excited to be launching some new products, to be able to try out a lot of new exciting flavors."
Here are a few highlights from the conversation, which have been lightly edited for clarity.
Finding a white space in the coffee industry
"Something that I really saw missing from the space of specialty coffee was something that made specialty coffee a little bit more accessible. Because a lot of the brands that I came of age with as a coffee nerd are super aspirational. They assume that you have time and energy to do tons of research — whether that's around the way that you're going to be brewing it, or the way that you select your coffee. And I think that people love participating in that level of quality of product. But I don't know if they really have time to actually put in the effort for brewing it that way and all the research involved."
Department store wholesale's coronavirus plummet
"I think about 50% of our wholesale sales [were] in department stores pre-Covid. It's such an interesting channel compared to grocery stores — where there are a lot of distribution demands that are very expensive around working with distributors, paying a lot of slotting or merchandising fees. [Grocery] is a powerful channel but it's very expensive. [Conversely], department stores were amazing — there was premium placements paid fully, there's no fees. It was such a great revenue stream when you're first starting out… It was really tragic in the beginning of the pandemic — we had purchase orders that were sitting on the dock; we were getting calls from major accounts saying 'we're not picking that up, sorry, we are on pause with new orders indefinitely.'"
"The Shark Tank effect is real"
"We're still just a few weeks into the effect, but it seems like a great and meaningful effect to the business for sure, in terms of getting new customers. But it's funny to see how even the product mix of what's bought is a little different than our typical demographic. The Shark Tank demographic is not one-to-one with who we would normally sell to — it's a little bit of an older demographic. We don't sell that much decaf, for instance. But we saw a huge spike in people wanting to buy these things that you don't normally see. So the Shark Tank effect is real. I think we're curious to see how it feels six months from now."