Podcasts
// January 28, 2021 ■ 4 min read
'The purchase cycle is very considered': Carvana's Ryan Keeton on how the pandemic changed used car sales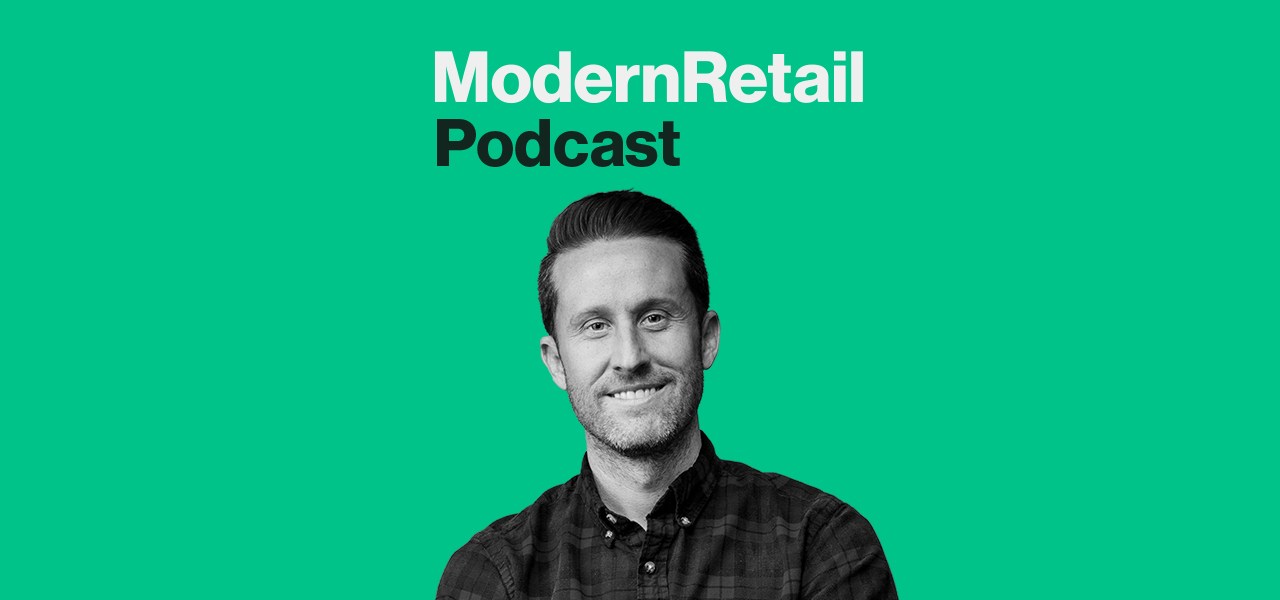 Subscribe: Apple Podcasts | Stitcher | Google Play | Spotify | RSS
It's been a big year for online shopping — online car shopping too.
Last summer, for example, Edmunds.com reported that used car and truck sales were the highest they've been since 2007. And online used car retailer Carvana was able to ride that wave (or, perhaps, drive that used '09 Camry). It reported year-over-year revenue growth of 41% at its third quarter earnings.
According to chief brand officer Ryan Keeton, the nine-year-old company was able to use the momentum it built over the last decade to capitalize on retail shifts during the pandemic. Keeton joined the Modern Retail Podcast this week and discussed his company's overall strategy.
Carvana relies on a predominately contactless experience, which has worked during a pandemic. But beyond that, this past year's strategy was about making sure the company was a household name. It was known to many as the online company that also had a car vending machine — which some thought of as a marketing gimmick. But as Keeton described it, the vending machines are "a very low cast way for us to get our name out there."
In 2020 Carvana also focused more on inventory diversification. The company had for years relied on wholesale channels from which most other used car lots sourced as well. But over the last few years, Carvana began trying to buy cars directly from consumers. 2020 was the first year that the retailer really let that program hit its stride.  When you buy inventory directly from customers, said Keeton, "you can really diversify that and find different vehicles that customers are looking for."
Which is to say that over the last 12 months, Carvana really tried to make itself stand apart from other used car sources. Part of that is continuing to double down on new inventory sources, as well as heavily marketing people all the time. "Our goal is to build a national brand," said Keeton, "to change the way people buy and sell cars."
Here are a few highlights from the conversation, which have been lightly edited for clarity.
Vending machines as billboards
"We thought a lot about a lot of different kind of options and what they would be and and came up with this car vending machine concept. If you zoom out, people are like 'oh, wow, that's a gimmick, man.' While I don't agree with it being a gimmick, I also agree that it's great for marketing and branding. You've got these huge glass towers in these high profile locations that are near freeways. It's a very low cost way for us to get our name out there. And from a press and media standpoint, it's very mediagenic."
Focusing on inventory diversification
"When we first started, because we didn't really have a brand name yet and we we didn't have the ability to acquire cars from customers, a lot of our inventory was coming from very similar channels that dealerships do; let's go to wholesale auctions — but let's use data and site traffic, because we're fully transactional, to better understand what is the right kind of depth and breadth of our inventory. But as we've grown and scaled, we've gotten more sophisticated over time. This last quarter, [the third quarter], was the first time that we actually bought more cars from consumers that we sold. And we're talking huge numbers here. I think we bought something like 75,000 cars from customers that quarter, when we sold 65,000. If everyone's going to the same source — those wholesale channels — you're gonna see a lot of the similar cars. But when you start getting them from consumers, you can really diversify that and find different vehicles that customers are looking for."
A full funnel marketing strategy
"Our goal is to build a national brand — to change the way people buy and sell cars. The purchase cycle is very considered. Someone buys a car every roughly four to five years. But I think people shop a lot more often. When they're looking around, they're like 'what kind of car is that? That's pretty cool.' Because of that, our approach has always been very omnichannel. We want to combine the high funnel awareness building channels where we get our message out and educate. Those are ones like TV, OTT, some digital stuff as well. And then we combine that with a lot of in-market direct response channels like SEM inventory listings. That way, if you're thinking about a car — you're actually in the market for a car, going to one of these aggregators, and looking at all these inventory listings — Carvana is there and present."