The pandemic has forced Nordstrom to invest more in its off-price e-commerce business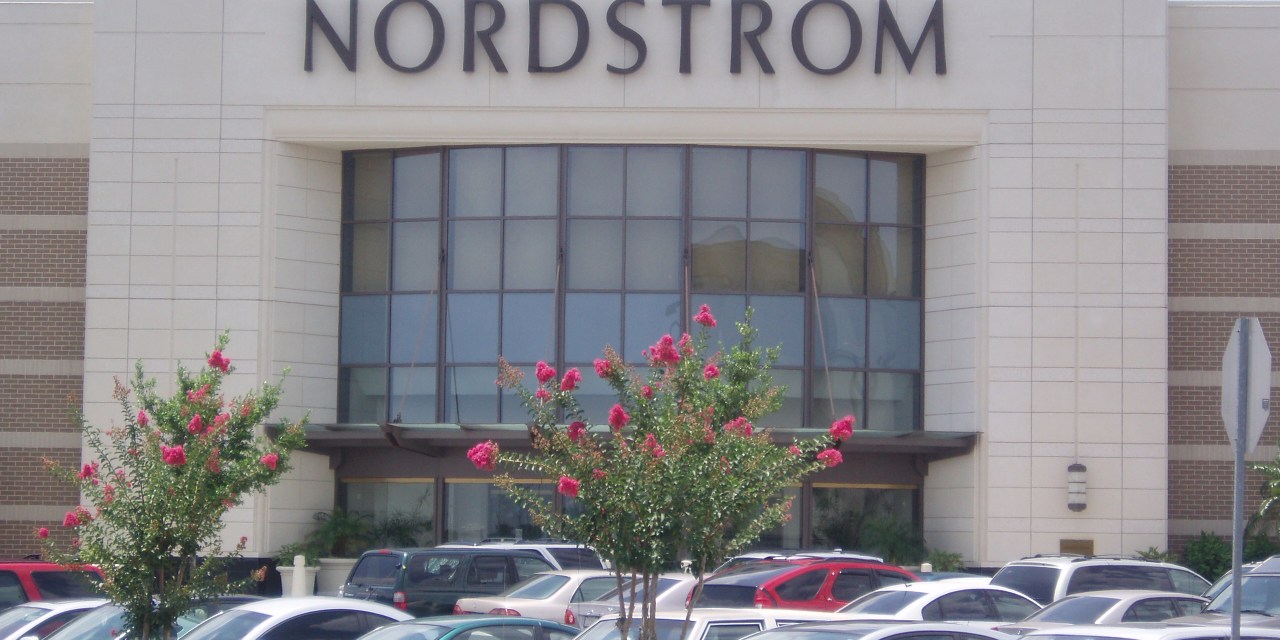 Off-price retailers have historically ignored e-commerce. The coronavirus crisis, however, has highlighted the shortcomings of that approach.
Nordstrom has been slow to invest in the e-commerce side of its off-price Nordstrom Rack business, as by and large most of the chain's sales still come from its physical stores. Last year, $1 billion of Nordstrom Rack's nearly $5.2 billion in revenue came from online. And other off-price competitors like TJX Inc. and Burlington Stores have reported that just a small percentage of its sales have come from e-commerce. Burlington, in fact, announced in March that it would shutter its e-commerce business, which accounted for just 0.9% of sales. But that proved to be a big mistake when stores were ordered shut later in March and April.
Nordstrom's earnings highlight just how many sales the company potentially lost out on during the past two months by not investing in Nordstrom Rack's e-commerce site sooner. During its investors call last Thursday it said that sales at its off-price Nordstrom Rack business fell by 45%, while sales at its full-price business was down slightly less, at 36%. "Full-price results benefited from having a more established e-commerce business," said chief financial officer Anne Bramman.
The department store chain did take steps in mid-April to get its e-commerce business for Nordstrom Rack up to speed, by enabling fulfillment from store for the first time, in order to carry more product on its website. The company said that 25% of Nordstrom Rack online sales during the quarter were fulfilled from store. Going forward, CEO Erik Nordstrom said the company would support a "continued shift from what was predominantly a mall-based business toward a more diversified model that includes digital and off-price," as well as "integrating physical and digital capabilities in off-price."
This is a sentiment felt by many retailers. While stores were ordered shut in the U.S. for as many as two months in some states, companies that hadn't invested in e-commerce were hurt the most. That included many off-price retailers. And as more Americans are likely to continue shopping online, at least in the near-term, off-price retailers like Nordstrom Rack are going to have to invest more in their e-commerce business. In order to do so, they have to figure out ways to recreate the "treasure hunt" experience online, as well as how to market products when inventory is constantly changing.
Nordstrom Rack's e-commerce business is bigger than that of other off-price retailers, though it's not a high bar to beat. TJX Inc. CEO Ernie Hermann has said that e-commerce constitutes roughly 2% of the company's sales, which given its $39 billion revenue last year would put TJX's e-commerce business at under $1 billion in annual sales.
Nordstrom — along with other competitors — has been slow go all-in on digital with Rack because it faces a unique set of problems. One of the biggest challenges off-price retailers face in trying to build an e-commerce business is inventory volatility, according to Jason Goldberg, chief commerce officer at Publicis.
"If you're Nordstrom and you buy some new evening gown you want to sell, you buy thousands of those gowns, and you are going to have it in stock for a significant period of time, so you can invest a fair amount in content for the digital shelf," Goldberg said. But off-price retailers have less visibility into inventory levels ahead of time, because they stock their shelves by buying excess inventory at the end of a season from other retailers. That also may mean they only have ten units of a certain item to promote, far less than a retailer's usual line.
Nordstrom Rack does have better visibility into inventory ahead of time compared to other retailers, because most of its inventory comes from the full-price Nordstrom business, and especially so now. Nordstrom said during the call that the company will be using Nordstrom Rack to clear some inventory that it couldn't sell while stores were closed.
Goldberg said that as such, Nordstrom may be in a better position to invest in content for the Nordstrom Rack website, because it can use photos and copy crafted for products when they were sitting on the full-price site when they eventually move over to the off-price site. And indeed, that appears to be Nordstrom's plan. Erik Nordstrom said that the company would be combining many of its full-price and off-price teams across different functions.
But, Nordstrom Rack and other off-price retailers will also have to figure out how to address short-term shopping behavior changes. For example, customers who are trying to limit their visits to stores as much as possible may want to see what is in-stock at a store before visiting, to ensure that they can still find what they are looking for. That may be something that's more difficult for off-price retailers to do, given that in-stock inventory changes very quickly.
On the flip side, with tens of millions of Americans out of work due to the pandemic, shoppers are likely to become more price conscious, and thus may be more interested in shopping from off-price retailers. Goldberg noted that according to Google Trends data, search volume for "TJ Maxx open" and "Nordstrom open" was roughly the same through the end of April. Then in mid-May, as more states started to issue ease stay at home orders, there were more people starting to search to see if TJ Maxx was open versus if Nordstrom was open.
"That's kind of an early indication that even much more so than usual, apparel demand is shifting to that value oriented off-price merchandise," he said.