The New QVC: Gen Z is driving a livestreaming boom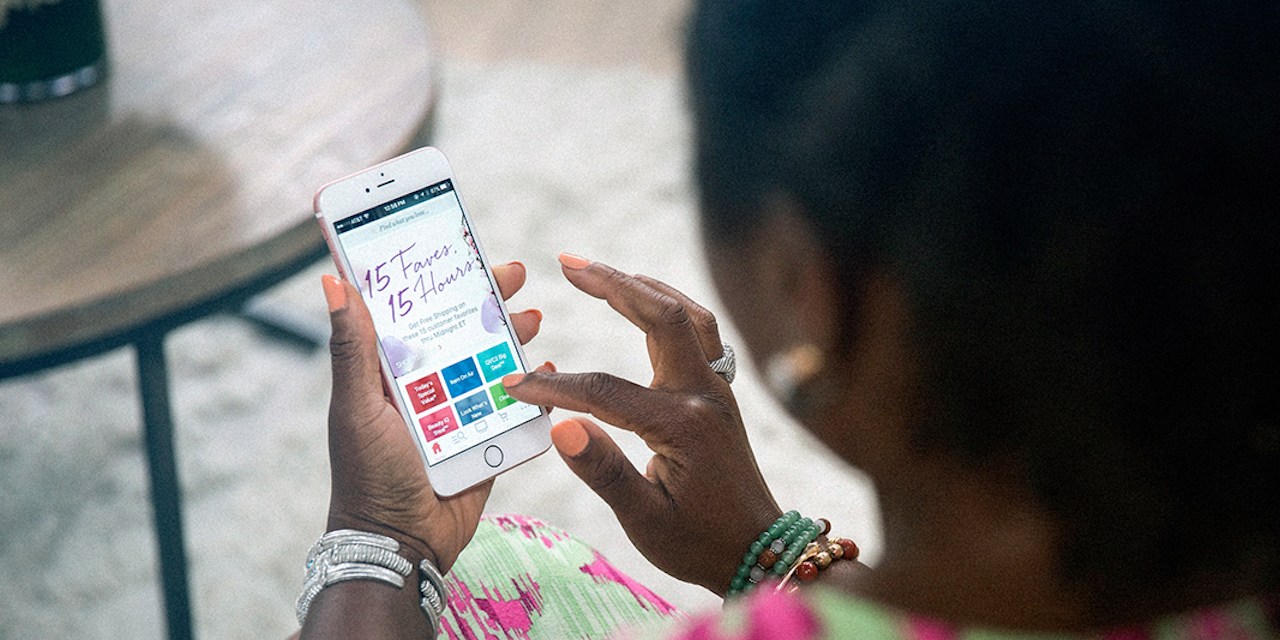 On Nov. 11, 2018, Zhang Dayi, an influencer and entrepreneur in China who has over 20 million followers across several social media channels, sold 340 million yuan ($48.5 million) worth of product in 24 hours for brands including her own apparel company Jupe Vendue and her makeup line Big Eve. Standing in front of an iPhone and bright stage lights, she came in and out of sight wearing new outfits while she — and members of her staff — described what she's wearing, from size, fit, fabric feel and even smell, answering questions millions of viewers might ask.
That potent mix of livestreaming and shopping has become dramatically popular in China, especially when major influencers are involved. Alibaba's Taobao Marketplace generated $4.4 billion in sales in 2018 through livestreaming. "Chinese consumers' comfort level with social e-commerce is significantly greater than their Western peers," says Christian Damsen, Traackr's svp of data partnerships. "Social e-commerce is not new to Chinese consumers, it's been there all along. Livestreaming is simply an enhancement to the existing social experience."
Companies like ShopShops are also catching on with the Chinese consumer. Founded by Liyia Wu, ShopShops is a livestreaming video-shopping marketplace with operations set up in Beijing and New York. The nearly four-year-old company connects Chinese customers with international brands, hosting two- to three-hour livestreams inside U.S. retailers like Opening Ceremony, showing off the latest product and giving viewers a chance to shop through video. On average, these live events bring in $8,000 for the brand partner per show.
And Gen Z, born into a digital world and comfortable with mobile, but also hankering for physical experiences, are driving much of the renewed interest in livestreaming.Gen Z is a big and important cohort: They have roughly $143 billion in spending power in the U.S. annually and devote a ton of time to browsing products online and shopping on their phones, according to advertising agency Barkley. This could all add up to Gen Z'ers in the U.S. becoming a perfect target for livestreamed shopping experiences.
"Anywhere that young people hangout on their phones, eventually that becomes a shopping platform, from TikTok to Instagram," says Sarah Unger, svp of cultural insights at Civic Entertainment Group. "Instagram is basically the new shopping mall for mobile."
Compared with China, U.S. shoppers have only just scratched the surface of this interactive form of shopping.
The concept of offering shopping opportunities via live television or video is of course not new in the U.S. Home Shopping Network launched in 1977, and QVC followed in 1986 — both with the premise of companies selling products to consumers through TV programs. Both QVC and HSN have remained leaders in the interactive shopping experience arena, with QVC cementing its relevance for younger consumers by adopting new technology and platforms.
"As we think about our business, the core fundamentals of live shopping haven't changed," says Todd Sprinkle, QVC's svp of brand creative and product. "What has changed is where we reach the customer. As new platforms become available to us, we explore all of these streaming platforms."
In 2018 QVC reached 96 million U.S. householdsthrough three television networks, 883 million digital sessions and 111 social media pages – and made $6.3 billion in revenue, according to the company. QVC may still be a dominant player in interactive shopping, but new entrants include app providers focusing on livestreaming shopping and social media companies building out their commerce capabilities.
What's happening in the U.S.
U.S. consumers are seeing all sorts of new ways to shop interactively. As Gen Z gains more spending power, brands and companies like QVC and Amazon are getting more savvy about new ways to connect with those shoppers. The U.S. is seeing a growth in apps built around shopping and purchasing via livestream, commerce powered by social media and evolution from legacy companies like QVC.
In February, direct-to-consumer platform Elliot shared its answer to the rise of livestreaming, with "DTC Live." The channel will give brands that use Elliot the capabilities to sell products via shoppable live video.
That same month, Amazon launched its answer to QVC's programming with Amazon Live. The program covers everything from fashion, beauty, home goods and kitchen items. Customers can watch these shows live and shop the featured products on Amazon's website at the same time, or go back at a later time to rewatch the shows but still shop products featured in the video.
While not yet focused on livestreaming, Instagram is ramping up its commerce play as well, with Instagram Shopping, and continues to test Instagram Checkout – a feature currently in closed beta testing that allows customers to purchase products from certain companies directly within the Instagram app.
Instagram also allows all businesses to insert shoppable tags, both in Stories and in-feed posts. Such tags label a product, say as a "sundress," and include its price. When users click on the tag, they are taken to a product page, within Instagram, and can then click to purchase the sundress from the vendor's website. A July 2019 report from The Manifest found 74% of U.S. Gen Z'ers polled use Instagram on a weekly basis.
TikTok, another social media platform popular among Gen Z'ers, is also ramping up its commerce capabilities. The platform started testing some features in November 2019, allowing certain users and brands to add links to e-commerce sites.
Other U.S.-based apps have moved into livestreaming, but haven't seen it take off with consumers. In April, Dote, the provider of a social media-linked shopping app launched a new feature called Shopping Party. These 15-minute video streams showed influencers promoting their favorite Gen Z brands, from Princess Polly to Brandy Mellvile, that viewers could then purchase in-app. But going into 2020, Dote slowly started to disappear from the internet, closing down its iOS app and shutting down its website with no warning or note to users.
Gen Z'ers' participation in shopping on mobile devices even via livestreamed events, doesn't necessarily mean younger shoppers are abandoning physical retail.It's simply bridging a gap between the physical and online world.
"While it's often assumed Gen Z prefers digital shopping, they actually lead the pack in mall and brick-and-mortar [store] visits," says Fisch. "As consumers' reliance on modern technology persists, malls and retailers have the opportunity to evolve in a parallel line."