'The modern Goodwill': How ThredUp positioned itself as the struggling retailer's resale partner-in-crime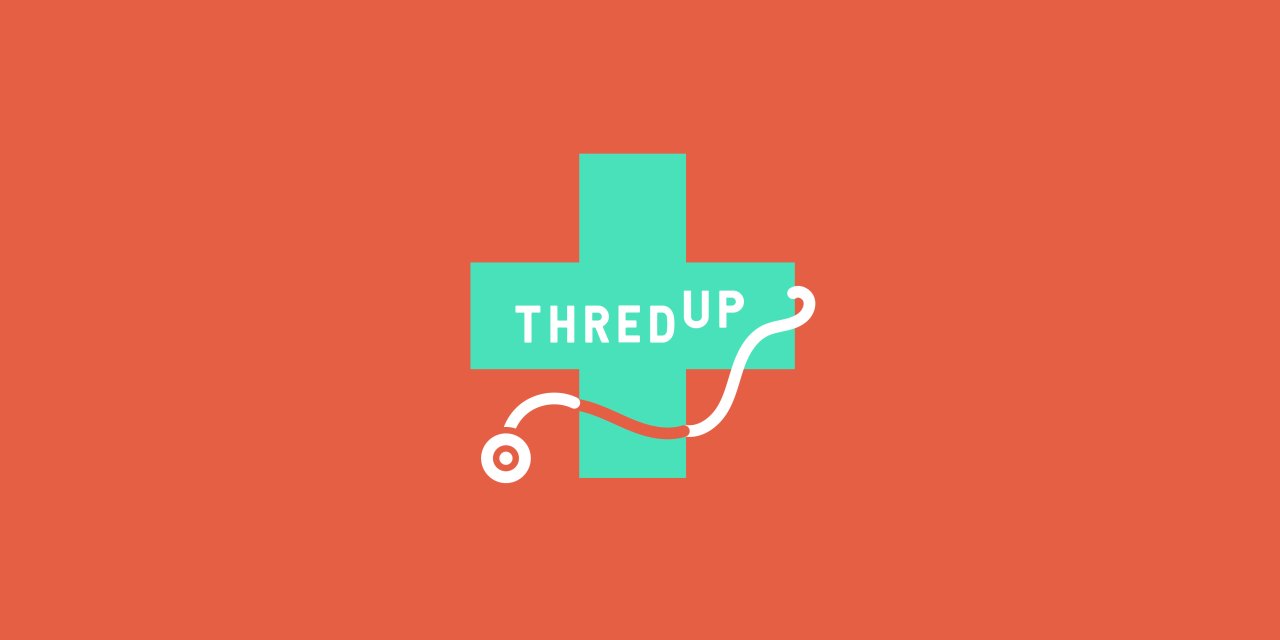 As the market heats up, all resale platforms are scrambling to find their growth paths. For Thredup, ailing retailers are proving to be a market on which to capitalize.
The 10-year-old company as a peer-to-peer platform for people to buy and sell men's shirts. Three years later it adopted more of the consignment model, having people offer up their clothes which the company would then price and sell itself. Now, ThredUp claims it has processed over 100 million items and, according to Reuters last August, its app saw 19,000 daily active users last July. Instead of focusing simply on building out its digitally native business, however, ThredUp has been taking its pitch to some legacy retailers.
In the last six months, ThredUp has announced partnerships with retailers including Macy's, JC Penney, J.Crew's Maxwell and now, Gap. Gap is the largest retail partner ThredUp has inked since it announced its intention to work with large stores to help the facilitate secondhand businesses. The Gap partnership the resale model to the stores, with ThredUp distributing its own consignment kits that people can bring home. There, they can fill up the bags with their own clothes, ship them out, and receive store credit at Gap stores. For other retailers, like Macy's, ThredUp sets up its own pop-up shops in select stores that sells curated secondhand clothes.
There are a number of big players in the online resale industry. For example: StockX, RealReal, Poshmark and ThredUp, to name just a few. Some have their own niches; StockX caters to sneakers, RealReal to authenticated luxury goods. And there's a widely-held industry belief that online resale and consignment is going to be the next big revenue generator for retail. For the private companies, it's difficult to parse who is the biggest. Poshmark reportedly brought in $150 million in 2018; RealReal's sales exceeded $207 million that same year. ThredUp, conversely, does not reveal its revenue, but says it sold its 100 millionth item in 2019, which came to $7.5 billion in "total processed retail value."
The industry may be growing, but digital resale is still relatively small. The entire secondhand industry hit around $28 billion in 2019, according to data from ThredUp and GlobalData. That's projected to nearly double by 2023 to $51 billion. That's a tall order, but ThredUp's recent moves do present that company's options for strategic growth.
The company's first retail partnership began in 2018 with the fashion brand Reformation. As part of it, customers could turn in their old clothes and receive Reformation shopping credit in return. That partnership, according to ThredUp, led to 400,000 garments being up-cycled. The company added that customers who participate in the program on average spend 150% more than what they earned on the clothes they consigned.
According to Neil Saunders, managing director of GlobalData Retail, there are strategic benefits to both ThredUp and the retailers. For ThredUp, it lets the company reach a demographic it likely hasn't seen before — that is, shoppers who may not be so digitally savvy to look online for ways to sell their old clothes. "ThredUp does have a good cross-section of consumers," he said, "but there's a distinct bias toward young customers." Expanding to stores like Macy's, JC Penney and even Gap expands the platform's awareness.
Conversely, most of ThredUp's partners thus far share one thing in common: they are retailers struggling to stay relevant. Macy's, JC Penney and Gap are all in throes of trying to reinvent both their image and their product selection; ThredUp presents a brand partnership that at least looks fresh and new.
At the same time, while other retailers like Rebecca Taylor have sought to build their own resale operations, it's a hard process for most to figure out on their own. For retailers that don't want to handle the headache of building out their own infrastructure, they can instead partner with ThredUp, which then sets up a presence in the stores that give away its resale kits. The customer then take them home and ship them out themselves. In a sense, this lets retailers look like they are participating in the resale boom when they're just offloading everything to the ThredUp platform.
"For the retailer side it drives traffic to their doors," said Jessica Ramirez, research analyst at Jane Jail & Associates. What's more, secondhand clothing is having a little bit of renaissance. More businesses are trying to align themselves with it — by either powering their consignment products, offering rentals or via strategic partnerships with brands like ThredUp or Rent The Runway. "For retailers," said Ramirez, "it's very a much a thing to be jumping on the bandwagon."
According to ThredUp, the primary point of these partnerships is to make more people aware that it's easy to participate in online consignment. "So far, our partnerships with brands and retailers have attracted new waves of conscious consumers, increased brand loyalty for our partners, and helped us divert hundreds of thousands of items from landfill," said Rebecca Oman, ThredUp's head of new ventures in an emailed statement. "Partnering with brands and retailers both large and small will have a huge ripple effect for mass adoption of secondhand."
While introducing more people to the concept is a part of it, the other big part is figuring out a strategic differentiator. "There are a lot more players that have crowded the market like ThredUp that are looking for innovative ways to boost growth," said Saunders. While others are focusing on growing their online business, ThredUp sees an opening by aligning with retailers that need an image boost. "It makes good sense that they used this approach," he said.
While the integrations are quite minimal — simply a pop-up within a store that gives customers bags they can fill up with clothes — the hope is to have it bring in new customers for both the retailers and ThredUp.
"It's interesting that they are partnering with people," said Ramirez, "Maybe it's the modern Goodwill."