'The last untapped retail behemoth': India is the next battleground for Walmart and Amazon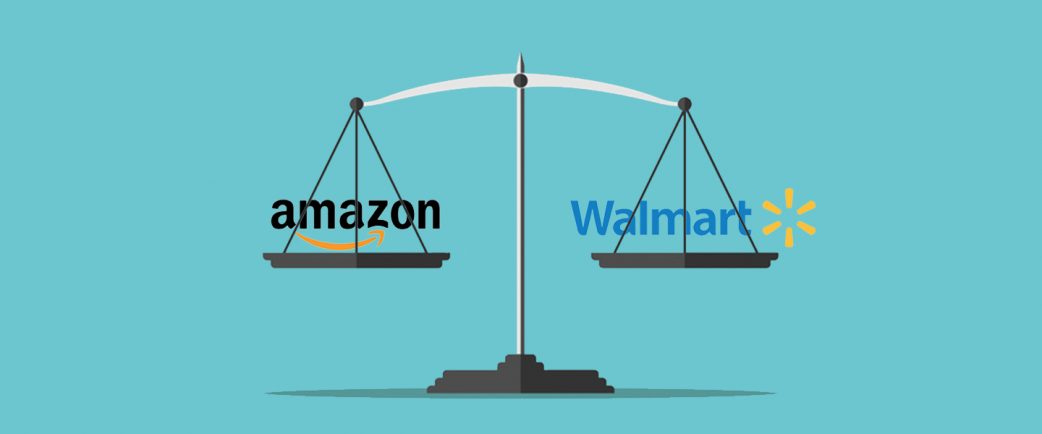 Walmart and Amazon continue to spend billions of dollars in India to control a greater share of its budding e-commerce market.
On Monday, Amazon announced a partnership with brick-and-mortar chain Future Retail, that will allow customers to order products from the company through Amazon India. With six different chains and more than 1,500 stores, Future Retail is one of the largest brick-and-mortar retailers in the country.
Amazon has had a 3.58% stake in Future Retail since February, and also has stakes in Indian supermarket operator More, and fashion label Shoppers' Stop. Meanwhile, its biggest competitor Walmart completed a $16 billion acquisition of Flipkart, the biggest e-commerce player in the country, in August. It was Walmart's biggest acquisition to date.
Amazon and Walmart both see India as a promising market because as of 2018, e-commerce only constituted 2.8% of all retail sales in India, according to eMarketer. But, smartphone usage is growing rapidly — one report projects there will be 829 million smartphone users in India by 2022 — meaning there's a huge addressable market.
"If you think about the Indian market it is essentially the last untapped retail behemoth," said Oweise Khazi, director of research firm Gartner's marketing practice. "China, Europe and North America have all been inundated [with foreign retailers].
To date, Amazon and Walmart's strategy has been to hook up with local players in areas in which they've been historically weaker — for Walmart, that's e-commerce, and Amazon, that's brick-and-mortar. It's unclear yet which strategy will have the upper edge, particularly as the laws regulating e-commerce activity in the country are constantly changing, and both companies are still losing money in India.
Both  Amazon and Walmart have relied on local partners like Flipkart and Future Retail in order to build up brand affinity in the country more quickly than if they were to open stores on their own, as well as to navigate some of the more unique challenges of the Indian e-commerce market like logistics. India doesn't have as robust of a network of highways and roads as other markets, so companies often have to rely on a patchwork of last-mile solutions in order to get packages to customers.
As of 2017, Flipkart had about a 34.3% share of India's e-commerce market, according to Euromonitor, while Future Retail is the second largest retail chain in India. But the two companies differ in a few other ways — according to Neil Saunders, managing director of GlobalData Retail, Flipkart is stronger in categories like apparel, electronics and home goods, while Future Retail is stronger in fresh food.
Through Flipkart, Walmart also has a stake in a digital payments platform called PhonePe, which Flipkart reportedly plans to spin off into its own entity.
But, Flipkart wasn't the first Indian company Walmart has tried to partner with, and the e-commerce giant's many attempt to make greater inroads in the country highlight how fraught of a retail market it is.  In 2007, Walmart announced that it was forming a joint venture with conglomerate Bharti Enterprises in order to open superstores across the country. But, the venture dissolved after the government started investigating the two companies over allegations of bribing local officials. Walmart said earlier this year that it would pay $282 million to settle investigations from the Justice Department and the Security and Exchanges Commission into bribes it had made in India and other countries.
Both also suffered a setback earlier this year when the Indian government passed new e-commerce regulations in 2018, effectively banning companies from selling products of companies in which they have an equity stake. To comply with the new rules, Amazon had to pull 400,000 products from its website in India, which the New York Times estimated account for a third of Amazon's estimated $6 billion annual sales in India.
In what appears to be a workaround around this new law, when Amazon invested in Future Retail, it invested 49% in Future Coupons Ltd, which owns a 7.3% stake in Future Retail. "In terms of the actual workings of the law, it is still pretty confusing," said Khazi. "It's still an area where the government itself hasn't been extremely clear about."
That's not the only challenge Amazon and Walmart will face. They'll also have to fend off competition from a new, well-funded local player In December, two subsidiaries of Reliance Industries, the largest company in India by market cap, announced the launch of JioMart to compete with Flipkart and Amazon. JioMart is working with local stores in the state of Maharashtra initially to launch grocery delivery.
"Both [Amazon and Walmart] have to be nimble and they have to be flexible," said Moody's analyst Charlie O'Shea. "As you make investments, you have to make sure that if the government decides to change its mind again, that your losses are not going to be meaningful."