Tim Armstrong's DTX Company is building a tech platform to boost DTC brand marketing efforts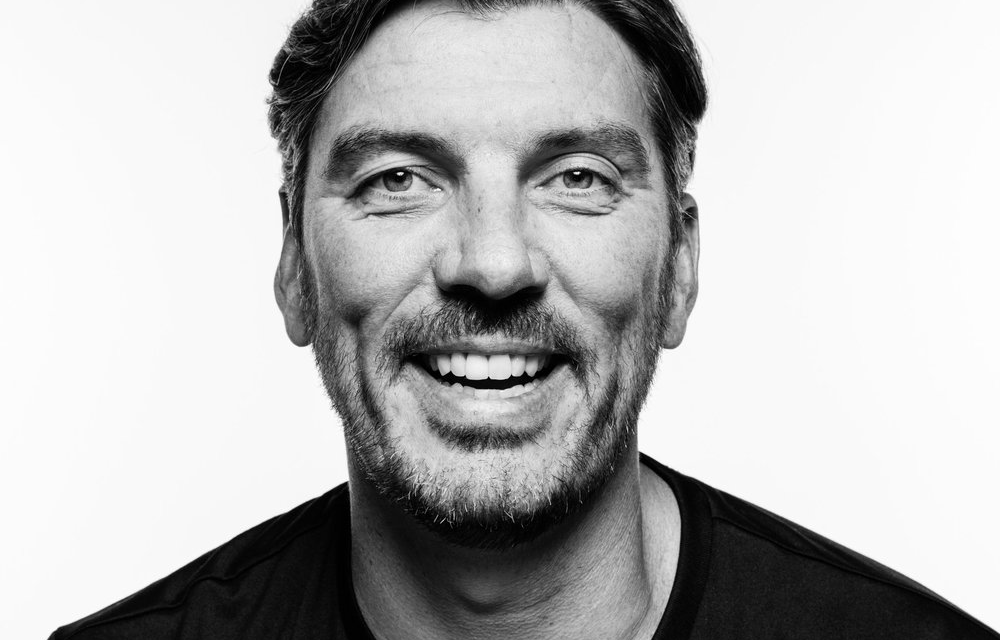 The next opportunity for the direct-to-consumer category: Building out technology ecosystems and backends that help individual brands grow.
The DTX Company, Tim Armstrong's DTC investment firm and marketing service, Wednesday launched a new concept called Unbox that will build a platform for brands in the program to reach new customers through events, offline retail activations, catalogs, TV and mobile, targeting areas largely untapped by young direct-to-consumer companies that have so far focused their marketing energies on the coasts. Brands currently working with Unbox include Care/of, Function of Beauty and Margaux.
Underpinning Unbox is an algorithmic approach to identifying high-value customers. By building a data network that shares resources and insights, Unbox plans to lessen the hurdles of customer acquisition costs on saturated platforms like Facebook and Google, helping brands increase awareness, gain new customers and increase the lifetime value of those customers.
"What's happened to date for a lot of these brands, is marketing spend doubled down on social. So customer acquisition costs increased and growth has flattened," said Jennifer Deason, DTX's chief finance and business officer whose role was announced today, along with the hiring of chief product officer Rich Przekop, chief revenue officer Jim Norton and vice chairman Paul Cappuccio. "With an ecosystem approach, we're envisioning a way where direct-to-consumer brands have the opportunity to distribute their products anywhere, any time, any place."
As direct-to-consumer retail has gained momentum but hit hurdles to scale, a new cohort of companies set on assisting growth on the backend, through means like shared data and logistics, has risen. Shopify, which has become the go-to website platform for DTC brands, has continued to build out its own services to support the growth of these brands over time, including setting up an Amazon-style fulfillment network and facilitating offline expansion. Competitors like Mailchimp, which broke off its partnership with Shopify to build out its own capabilities, want to do the same. Even brands are seeing the opportunity of joining forces: Iris Nova announced it plans to invest $100 million in startup consumer brands in order to bring more companies onto its text-to-order fulfillment platform, a system that would also share customer data across brands.
"If you're growing a DTC brand of any scale, you started on Shopify," Loren Padelford, gm of Shopify Plus, said in a recent interview. "So we've been along for this ride for companies that started at zero and are now up to billions [of dollars] in revenue, and they've been showing us this fascinating entrepreneurial journey: As you get bigger how does the complexity of your business change? Our product teams have step-by-step learned and figured out where the pain is and where the market doesn't have a solution."
Rather than backend logistics, Unbox's focus is on marketing. According to Deason, Unbox's goal is to create more opportunities for e-commerce purchases that don't require brands to push customers to their individual sites, something that's become increasingly difficult and expensive as categories fill up with competitors. The company is planning a series of programs, starting with a Midwest tour in September, that will target cities one by one and arrange different activations through brand curation and in response to individual brands' needs. Those include catalog drops and shoppable walls at events like conferences and football games, TV ads and content partnerships. Using mobile-first tools like QR codes and image recognition, Unbox will collect data on how customers are interacting with brands and share that back with the brand partners so they get a feedback loop on what's driving conversions and impressions.
"We'll know over time where in the marketing funnel we're helping brands the most and what happens on the consumer end when they encounter a brand, which will then build out algorithms for more targeted activations down the line," said Deason. "We'll watch where we move the needle — is it on customer acquisition, impressions, QR scans, etc. What we've heard from brands repeatedly is that customer acquisition isn't the only goal: It's everything from top-of-the-funnel awareness to lifetime value."
To create a data infrastructure necessary to build algorithms off of, Unbox will collect data points on every customer interaction someone has with a brand, whether they made a purchase or not, as well as run surveys. The company is partnering with Quad, a data and marketing company that focuses on DTC brands, to assist in its data collection. It also acquired AskTipster, a social discovery platform, to gather more insight on how customers find new brands.
"Partnerships are required in today's DTC landscape, and we're finding an ecosystem approach is going to be most effective going forward," said Deason.
The category's push toward consolidation — and a shakeout — is something Armstrong has anticipated, but his goal is to provide an opportunity for individual brands to survive without big companies taking all of the market share.
"There will be a scale shakeout like what happened in tech. That will eventually happen in DTC. But the form of the shakeout will change," said Armstrong in a recent interview. "I think you'll have a lot of successful brands and companies that will replicate more of what a P&G looks like, rather than giant, monopolistic, one-brand digital companies that own every piece of data on the planet. That's unlikely in DTC."