The dream of the DTC exit is fading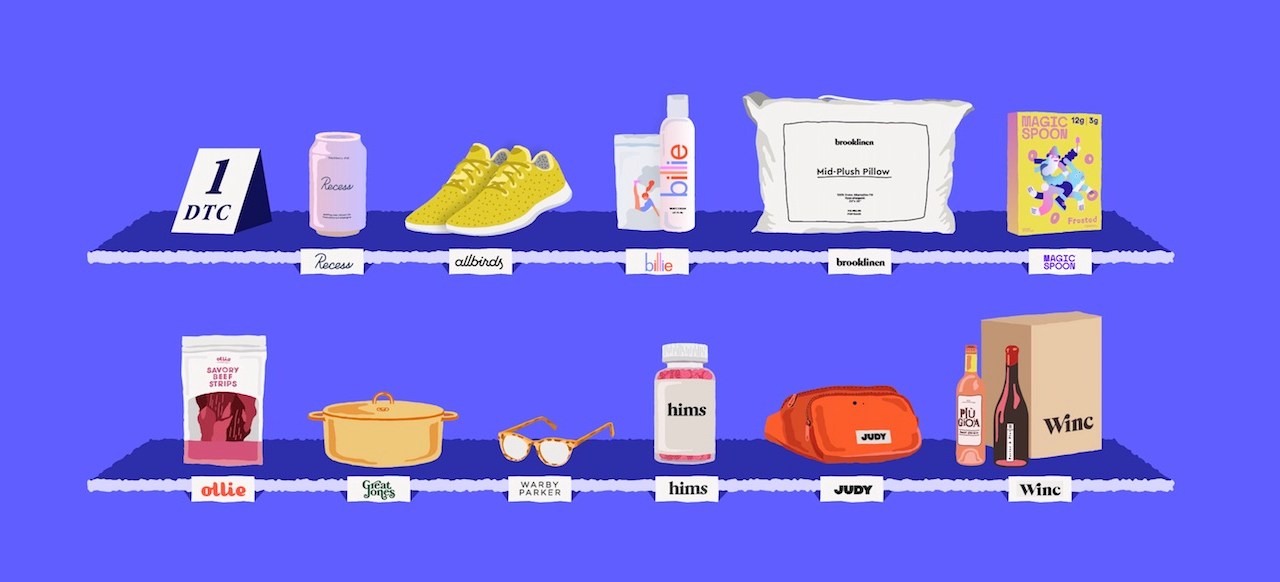 This is the latest installment of the DTC Briefing, a weekly Modern Retail+ column about the biggest challenges and trends facing the volatile direct-to-consumer startup world. More from the series →
Despite experiencing unprecedented sales declines, some retailers are still willing to open their wallets.
Lululemon proved that when it announced last week plans to acquire Mirror, a connected fitness startup that it had previously invested in, for $500 million.
The news was largely celebrated as a "win" for the direct-to-consumer community. I wrote here about what Mirror did right, and what other DTC startups can learn from the company's success.
But it may also gives some startups a sense of false hope. Mike Duda, managing parter at Bullish, which has invested in Peloton and Casper among other companies said that the acquisition of Mirror by Lululemon occurred under unique circumstances. Mirror and Lululemon already had a prior relationship, as Lululemon invested in Mirror in 2019. Thus, he thinks the acquisition is more indicative of larger companies that have a pre-existing relationship, "swooping in to accelerate longer term plans."
Mirror also had a very different business model than other startups in the DTC space. In addition to its physical product, the aforementioned Mirror, the company also had a recurring revenue stream built in, as customers had to pay a fee to livestream classes each month.  And, the company sold a product that had a somewhat proprietary tech advantage.
The Mirror acquisition shows that what retailers will spend hundreds of millions of dollars on has changed. It will likely further change as retailers' priorities have shifted due to the coronavirus. Before, retailers acquired direct-to-consumer startups to get their e-commerce experience, and perhaps get closer access to a set of more digitally-savvy customers. But, as these DTC startups have struggled with high customer acquisition costs, and more brick-and-mortar retailers have made gains in e-commerce, retailers have proven less willing to shell out hundreds of millions of dollars for direct-to-consumer expertise. And, as consumer spending has dropped dramatically — thanks to the coronavirus — retailers have even less reason to acquire a DTC brand. Instead, it makes more sense for them spend their money on entirely new revenue stream that they couldn't develop themselves, or on technology that will help them save money as they seek to keep the lights on through the pandemic.
"It is less common that you are seeing a retailer acquire a consumer brand for the purpose of extending that retailers' offering or assortment,"  Jason Goldberg, chief commerce officer at Publicis, told me. "Buying a DTC is not an obvious path to having successful, exclusive brands," for most retailers, he said.
One of the most notable examples of this about-face in acquisition strategy is Walmart. In 2017, Walmart spent $310 million to acquire digitally-native menswear brand Bonobos, and tasked its founder Andy Dunn, with helping the company identify other direct-to-consumer startups for it to acquire. Around this time, Walmart also acquired clothing brands Modcloth and Eloquii. The hope was that these brands could pool some resources, and become more cost-efficient. But ultimately, Walmart found it more cost-effective to launch its own brands that it could sell through multiple channels. Dunn helped Walmart launch an online-only high-end mattress brand called Allswell, which the company eventually decided to carry in stores. And, Dunn departed Walmart in December.
Even in the CPG space, where the industry giants have still proven interested in acquiring these startups to help them build out their own DTC capabilities, the price tags of these acquisitions have gotten smaller. Take Unilever's $1 billion 2016 acquisition of subscription razor startup Dollar Shave Club, and compare it to the acquisitions of razor startups that have followed since then. Edgewell's attempted $1.37 billion acquisition of Harry's was squashed over anti-trust concerns.
To circumvent these anti-trust concerns, public companies may have to acquire these startups earlier in their lifecycle. In January, Procter & Gamble announced plans to acquire women's subscription razor startup Billie for an undisclosed amount. P&G acquired Billie just three years after the company launched, and while it was still online-only. Meanwhile, Edgewell tried to acquire Harry's when the company was seven years old, and was already selling in Walmart and Target, which fed into regulators' anti-trust concerns.
Now, retailers have to be even more judicious about what they spend their money on. "This is going to be a down year for everyone — almost every retailer's goal is now not some growth over last year; it is to shrink less than competitors in their space," said Jason Goldberg. He predicts that retailers will spend more money on startups that allow them to build a new experience for their customers, or allows them to acquire a new technical capability, as the Mirror acquisition proved.
What this means, is that any DTC startups who have raised beyond say, a series B round, and had a dream of getting acquired by an apparel retailer, may have to rethink their plans. That's especially true if they tell potential acquirers that they won't be profitable for the foreseeable future.
"Strong balance sheets ignite more options," said Duda when asked if he thinks its still feasible for later-stage DTC startups to be sold in the next year or two. If a company does not have that, it's like playing musical chairs and the music permanently stopping with no available chair in sight."
How many DTC startups end up selling in the next year will also likely depend on how willing later-stage venture capital funds are to continue to fund consumer startups, Goldberg said. If an unprofitable company runs out of time to raise another round of funding, they will likely have no choice but to sell. And a retailer that's not in completely dire straights may be able to get a DTC brand — and a new set of customers — for cheap.
For startups who aren't yet ready to sell, this period will likely prove to be a cautionary tale. Which is to say that they shouldn't wait to get their balance sheet in order as the market for acquisitions may turn south at a moment's notice.
Still, it's not all doom and gloom. "For younger, digitally-birthed companies that are less than three years old, we've seen this period be an overall tailwind to our portfolio," Duda said. "And it will only help them navigate growth and maturation in a smarter, perhaps more sobering manner."