'Test of consumer demand': A muted back-to-school advertising season casts a shadow on the rest of the year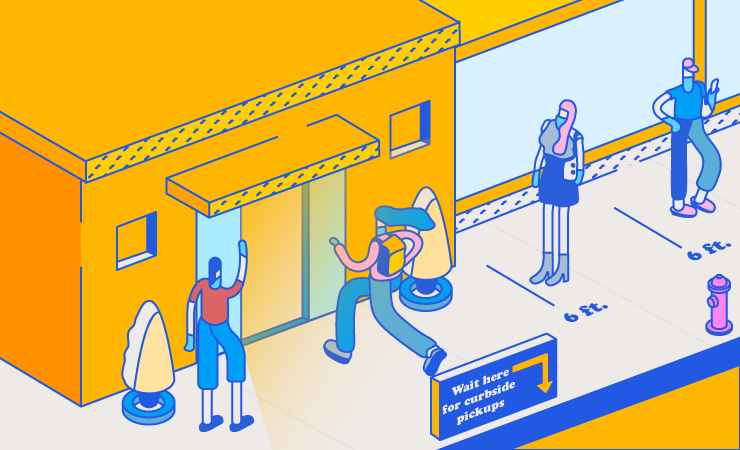 Back-to-school season was retailers' first major test in the coronavirus era, and not every company passed with flying colors.
While no major retailers have released exact figures about how sales were this back-to-school season compared to last, a few things have become clear. For one, retailers' spending on back-to-school advertising is down, and those that are investing are favoring digital and TV advertising. Additionally, retailers are having to prepare multiple sets of messaging and product assortments to cater to students who are still going into the classroom, and those who are staying home. Lastly, executives at companies like JCPenney and Macy's said that back-to-school season sales started off slower than they typically do. But, that the window of time during which people do their back-to-school shopping has grown as some schools have delayed the start of in-person classes. And that trend is likely to continue even for other holidays.
"Back-to-school was the first major occasion during the pandemic," said Neil Saunders, managing director for GlobalData Retail. "It is a test of consumer demand and of how things have shifted in terms of where and how people shop."
Saunders said that among the retail executives he has spoken with, their companies were doing more digital advertising this year compared to last, given that more people are doing their back-to-school shopping online compared to years past. Data from Kantar shows that among top 100 retailers it tracks, they spent $23 million on back-to-school television ads from June 22 to August 8, compared to $76 million during the same time period a year prior. But, another study in July from Numerator found that TV was taking up a greater share of back-to-school ads this year compared to last.
For those who did advertise, the focus has been on emphasizing flexibility, both in terms of the types of products customers could buy from them, and how they could order for them. Macy's tagline for its national back-to-school was "no matter how you school, let's be ready." Other retailers  like Walmart and Kohl's included on the back-to-school shopping lists displayed on their website all the different ways that customers could order items from them, like through curbside pick-up or same-day shipping.
Meanwhile, retailers who had a younger customer base have been experimenting more with technology and social platforms to create virtual shopping experiences. One such example is Levi's, which announced last week that it is hosting virtual shopping and styling experiences through the screensharing app Squad. Shoppers can sign up with a group of friends to learn about this year's fashion trends and how to pair specific items with a Levi's stylist. Kohl's meanwhile created a virtual closet experience that users can shop in partnership with Snapchat, which features different brand partners including Levi's.
"Despite not every student being back in the physical classroom, it was important for us to preserve back to school. Students take pride in their outfits and want new items to complement their style," Stacy Doren, Levi's vice president of marketing, Americas said in an email. Doren did not say how much Levi's was spending on back-to-school advertising this year compared to last. But, she said that this year Levi's is relying on "existing tactics that have been proven, including targeted display, streaming radio, and paid social," in addition to the Snapchat and Squad experiences.
Looking ahead to the rest of the year, a number of retail executives — including those at Macy's, Walmart and Target — have said that they are preparing for people to start holiday shopping as soon as October. Target has said that — in order to cater to shoppers who may not want to rush to crowded stores on Black Friday for deals — it will offer more frequent, albeit smaller deals scattered throughout the holiday shopping season.
As with the back-to-school shopping season, retail analysts expect that retailers' messaging will focus more on flexibility in terms of all the ways that customers can buy from them and all the products they sell that cater to the current moment, rather than doorbuster deals.
"Retail right now is largely a game of the art of the possible rather than the art of the intended," said Bryan Gildenberg, svp of commerce at Omnicom Retail Group. "With constraints on shopping, constraints on labor, constraints on supply, constraints on cash flow — it's much more about what you can do than versus what you want to do," he said.