Stuck indoors, people are trying to build their own Instagram pantries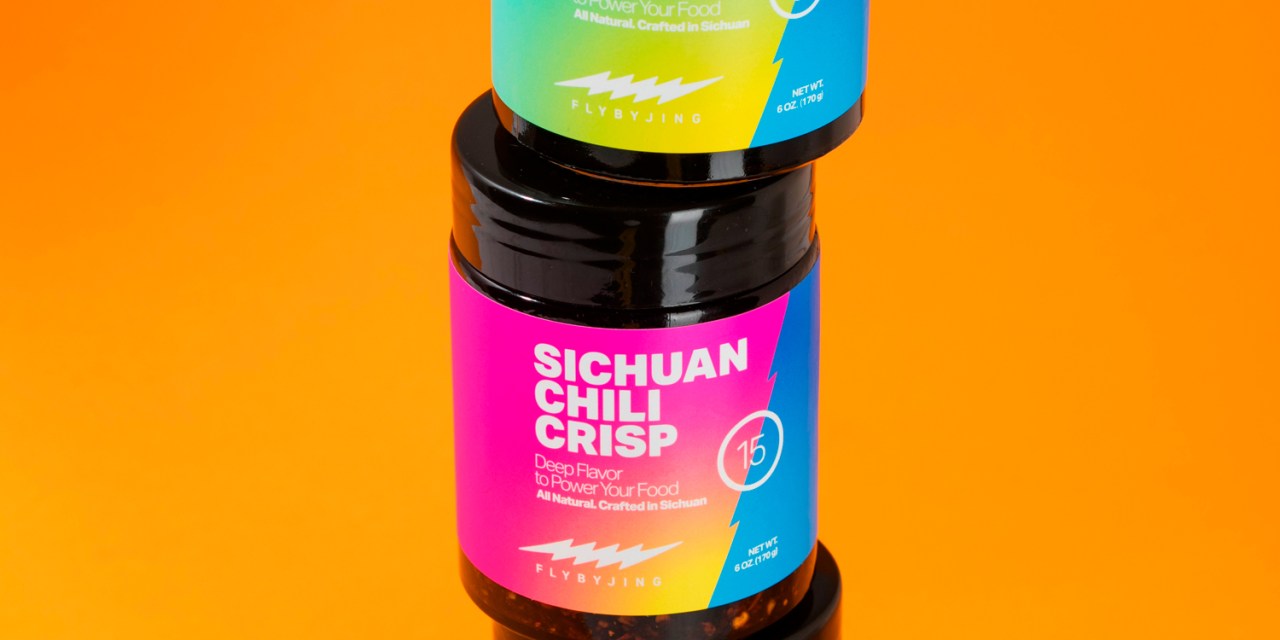 Around two weeks ago the New York Times published a short video showcasing the people behind its food vertical in their natural habitats: home kitchens. They had all just begun their stay-at-home sojourns, and were describing to the camera (that is, their phones) their go-to recipes. The very first shot featured food writer and Netflix star Samin Nosrat orienting her camera while her forehead poked into view. Behind Nosrat were a few jars of ingredients — including one called Sichuan Chili Crisp, made by the online Chinese sauce company Fly By Jing.
This was just one of many high-profile shoutouts Fly By Jing has amassed over the last few weeks. People are trapped at home and much of the influencer content has coalesced around chic homesteading. Food influencers are taking to platforms like Instagram Live to shout out the product, said founder and CEO Jenny Gao. This has led to even more organic mentions; "We've seen probably 10x the amount of people just posting about us," she said. The impact is real she said: "We've definitely seen a surge across the board in sales." What's more, people are stocking up on the product; more than half of the orders are for two-plus bottles, which is a lift from earlier sales trends.
Fly By Jing is a perfect example of the types of food more people are flocking to — higher-end ingredients that people can buy directly, rather than risk the current Amazon bottleneck. The company offers a selection of Chinese sauces. The founder described her products as "something that tastes like you got it in a restaurant." Other areas too have seen sales bumps as an effect of coronavirus behavior shifts. Online alcohol, for example, has been booming — as has digital grocery as a whole.
The shift here is slight but notable. People aren't simply buying their essentials online; they're seeking out nicer items they perhaps saw on a video or social post. Millions are stuck at home with nothing better to do but cook; why not finally buy those products endlessly and beautifully showcased on their iPhones?
Gao said the sales bump she witnessed may be attributed to people seeking out soothing products while cooped up in quarantine. "These are people who have seen our ads or had heard of us but hadn't pulled the trigger," she said. "The last two weeks have seen an increase in conversions online."
Sauces aren't the only products people are buying. The online natural foods platform Bubble has seen 10x growth over the last two weeks, according to founder and CEO Jessica Young. The site sells items ranging from CBD-infused supplements to veggie chips to flour alternatives — and has plans for product expansion in the near future. The startup also touts celebrity backers like Karlie Kloss. These influencer affiliations have been paying off of late, as numerous online personalities have been showing off their Bubble-bought products in quarantine.
With this, over the last two weeks, Bubble's average order value has skyrocketed by 400%. What people are buying is changing, Young said. Before, "we were very heavy in the snack category and the unique crazy foods." Now, people are stocking up on essentials — like lentils, beans and other similar products.
At the same time, Bubble has been receiving much more interest from brands hoping to have their items sold on the marketplace. Many, said Young, are companies that have experienced difficulties on Amazon, since the e-commerce giant has been prioritizing certain products which has led to huge shipment delays. "Their sales are being impacted," she said, and they can't diversify by seeking out brick and mortar retail stores. "We've had an influx of brands trying to get on the platform," she said.
Some of this might have to do with recreating now-lost experiences. Trade Coffee, which ships batches of coffee from micro-roasters, has seen "a material increase in new customer volume," said CEO Mike Lackman. Some of this may have to do with the fact that people don't feel comfortable going out to their grocery store or coffee shop to buy beans, but there's another element too. "People are trying to replace their out of home experience with something they can do in-home," Lackman said. Trade has been seeing more engagement on both its Instagram Stories and blog posts, "as people try to figure out ways to brew better coffee," he said.
According to Food52 co-founder and CEO Amanda Hesser, the company has been trying to track what customers want most and provide them with more of whatever that is. The website has been prominently featuring pantry receipts and other home-staying tips, as well as featuring videos so people feel less alone. Commerce sales, she said, are up 100% overall — and Food52's pantry section has seen a 50% bump week-over-week.
"Anything that's related to bread baking has seen tremendous growth," said Hesser. With that, the company began featuring a small flour mill on the homepage, "because we know people are looking for them." The company has completely upended the content it makes as well as the products it features to keep with the shifting demand.
For some of these brands, there's a moral element too. Some mentioned programs they've launched to give back to ailing food-adjacent businesses. Trade is donating proceeds to a GoFundMe for laid-off baristas; Food52 partnered with a canvas bag to produce a new line of face masks; Fly By Jing is donating 20% of its sales to organizations that are feeding front-line coronavirus workers.
"This is a moment in time when people especially need their resources," said Hesser. For these kinds of digital brands, they have these home goods, but there's an aesthetic element as well. "There is a lot of trying to make your home a better place," said Lackman.