Shopify's new Audiences tool tries to give brands better targeting in a post-iOS 14 world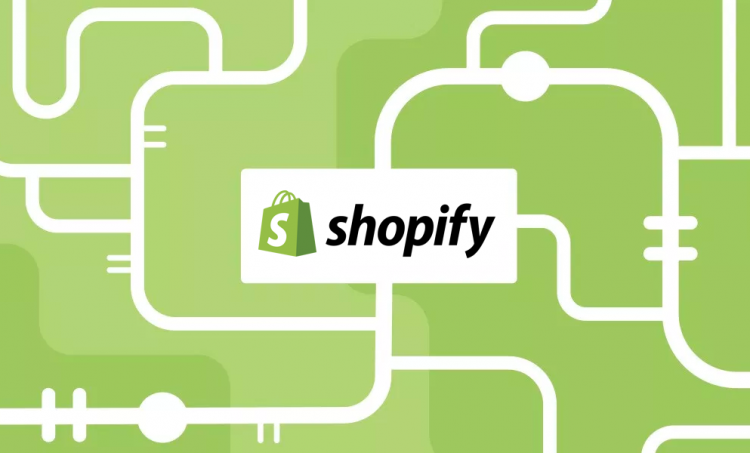 Shopify has unveiled a new tool aimed at making it easier for its merchants to find customers.
Called Shopify Audiences, the product lets brands choose products in their catalogs that they want to put in front of shoppers that are more likely to make a purchase. Using machine learning, the Audiences tool creates essentially a lookalike audience for that product that can then be deployed on advertising platforms. Right now, Audiences is available on Facebook and Instagram, but said it will soon expand to other platforms like TikTok, Snap, Pinterest, Microsoft Advertising and Criteo.
Customer acquisition and targeting remain one of the biggest issues online brands face. Much of this is because of privacy updates from leading platforms, as well as evolving data privacy legislation around the globe. "Ever since Apple started cracking on the data you could get from apps, [companies like Shopify] are trying to back-fill that," said Mark Lewis, founder and CTO of the e-commerce agency Netalico.
Indeed, this type of tool is illustrative of an industry-wide mad dash to make up for lost data. Many brands have begun slashing their Facebook budgets as they've reported rising acquisition costs and poorer results. Meanwhile, Facebook has said that the Apple updates would cost it as much as $10 billion in ad revenue this year.
With that, brands are hungry for any new type of tool or insight they can get their hands on. "Basically whatever other kinds of data you can get is helpful," said Lewis. He added, however, that even new tools like the are "not a direct replacement" for the targeting Facebook was once able to offer brands. According to Shopify, the company has been giving select brands beta access to the tool since late 2021.
As media buyer David Hermann told Modern Retail earlier this year, "Nobody I know has hit a point of acceptance, but personally found other ways of understanding the data better."
Shopify, for its part, says it didn't develop Audiences as a way to work around recent platform updates but to give merchants a more robust toolset. "Shopify Audiences will give merchants a new, effective way to find prospective customers — which is one of the hardest challenges in growing a business — while enabling merchants to meet obligations under their applicable privacy regulations," said Kaz Nejatian, vp of product at Shopify, in an emailed statement.
Still, this new Shopify tool could be some help for brands — and will likely be used as an additional marketing play for Shopify. Audiences is only available to Shopify Plus members and "it could be a good selling point for merchants to upgrade," said Lewis.
The big question, however, is what type of data Shopify is using to determine which people online have the highest intent of shopping. In the press release, the company wrote that its "machine learning builds an audience of high-intent buyers tailored per merchant, and the audience is directly and securely exported to their ad network of choice."
Modern Retail asked Shopify what type of data it is using to inform its machine learning, as well as if all Shopify merchant data is used (and, if so, how a merchant may opt out of such a program). "Broadly speaking, the algorithm looks at buyer behavior in a privacy aware way and product information," said Nejatian. "Shopify Audiences leverages our unique perspective on purchase intent from supporting merchants and their buyers." Nejatian added, "Shopify Audiences will only use the data of merchants who opt in, and those merchants are able to opt out at any time within their Shopify admin."
For brands, Audiences could become a new part of the e-commerce advertising toolkit. In the before times, it was much easier to find and target shoppers online. Now, software companies like Shopify are trying to see if they can capitalize on the shift.
"There are a lot of analytics tools that are trying to fill in the data that merchants have lost," said Lewis.