Saucey's guide to launching successful branded partnerships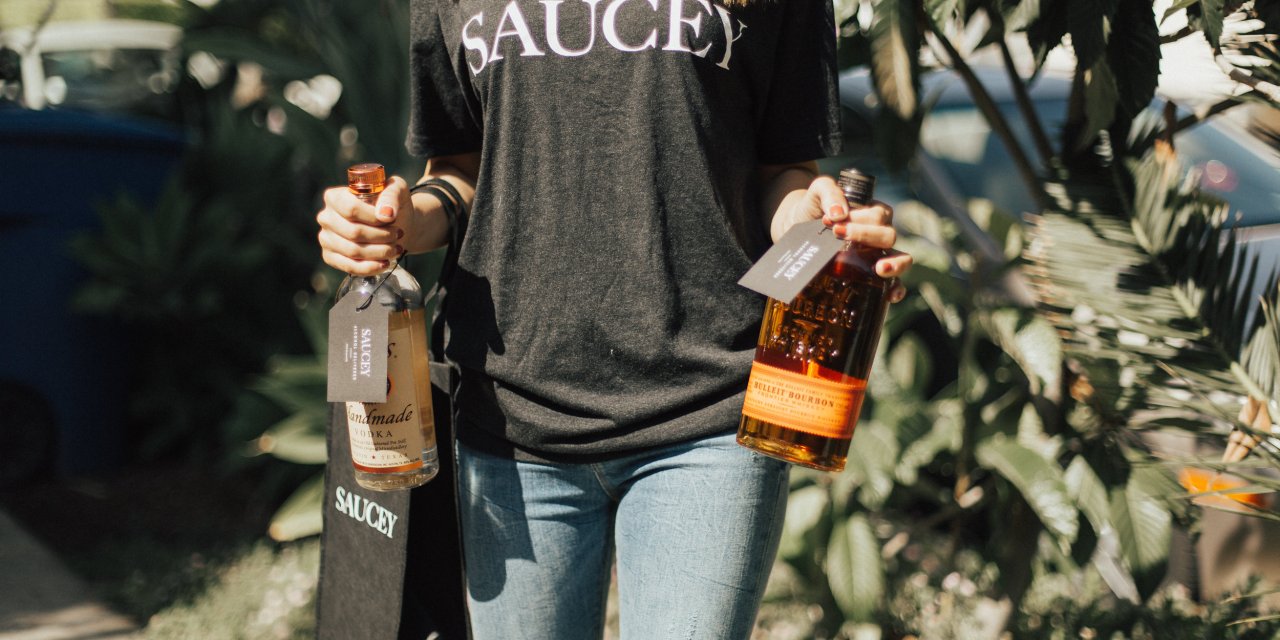 In 2017, Channing Tatum found himself driving around the streets of Los Angeles personally delivering bottles of his newly-launched vodka brand. It was part of a partnership the actor had inked with the alcohol delivery platform Saucey.
The company was only a few years old, but this was one of the ways it grew — by working with brands (and talent) to create campaigns that wouldn't work in a plain old liquor store.
At this week's Modern Retail+ Talk Saucey founder and CEO Chris Vaughn spoke about how the company, which launched in 2014, has grown and evolved its philosophy on working with brands. In the early days, the platform tried to find any big name in alcohol that would work with it. Today, the service is available in 40 different markets around the United States and finds itself sometimes turning down campaigns.
The key, said Vaughn, is figuring out how working with a brand can help his platform grow. In turn, he went on, Saucey has figured out how to pitch itself to brands as a way to get more customer insights. He described it as creating "mutually beneficial relationships that can be ongoing."
Here's what we learned:
Know what stage your company is at, and use that to your advantage. If you're small, think about how you can strategically help a partner. If you're big, don't over-extend yourself.
Think creatively about what a partnership can do. It's not only about aligning yourself with another successful company; the partnerships should be mutually beneficial
The day-to-day business must remain a priority. Even if a branded partnership will look good and help your company increase its credibility "it needs to not be a distraction from our business," said Vaughn.
"Be very realistic"
When Saucey was a much smaller company, it sought out numerous partnerships with bigger brands and was often turned down. "Obviously you would love to work a CocaCola," said Vaughn, "but why would they work with you? Nobody knows you."
The key to growing — and inking more deals — he said, was understanding "why someone would or would not talk to you."
Saucey partnered with smaller yet growing companies — like MeUndies — as a way to prove it's able make branded campaigns that work. The two companies worked together on a campaign involving underwear models advertising alcohol, and were able to drive 75 million impressions in one week.
These early successes drive future ones. Bigger companies, like AB InBev, reached out to Saucey "primarily because of the stuff we did with MeUndies.
Don't become an agency
"It's important to recognize that you can also get wrapped up in partnerships land and totally detract from your core business," said Vaughn. That is, just because brands want to work with doesn't mean you should.
The question a platform like Saucey asks itself with each potential branded campaign, he said, is "what do we want to accomplish?" From there, Vaughn figures out how the program will help reach those aims.
Companies should also understand their audience, and make sure partners understand it too. A branded campaign on Saucey, for example, shouldn't have the same tone as the brand's TV commercials; the partners should give the platforms enough autonomy to create content that speaks to their unique customer base.
Use the brands to your own advantage
There are also ways that a platform like Saucey grow as a result of its partnerships. The gold standard, said Vaughn, is a company like DoorDash. It has partnered with national chains like Jack In The Box and aired commercials (on Jack In The Box's dime) about the partnership. It was a win-win — the restaurant promoted a new digital feature and DoorDash got free national press.
"If you are a new channel or a new outlet," said Vaughn, the partners "have a huge media spend." Which is to say that platforms can form brand partnerships that help increase their awareness too.
For online platforms, now is the time to strike. On-premises advertising has completely stopped, and big brands are looking toward new digital channels. "These companies have been spending in a particular pattern for decades," said Vaughn. The last three months, he had, have been "a tremendous opportunity."
See the video:
See the slides: