'Retargeting gets even harder': Candid CEO Nick Greenfield on why the dental brand shut down its DTC business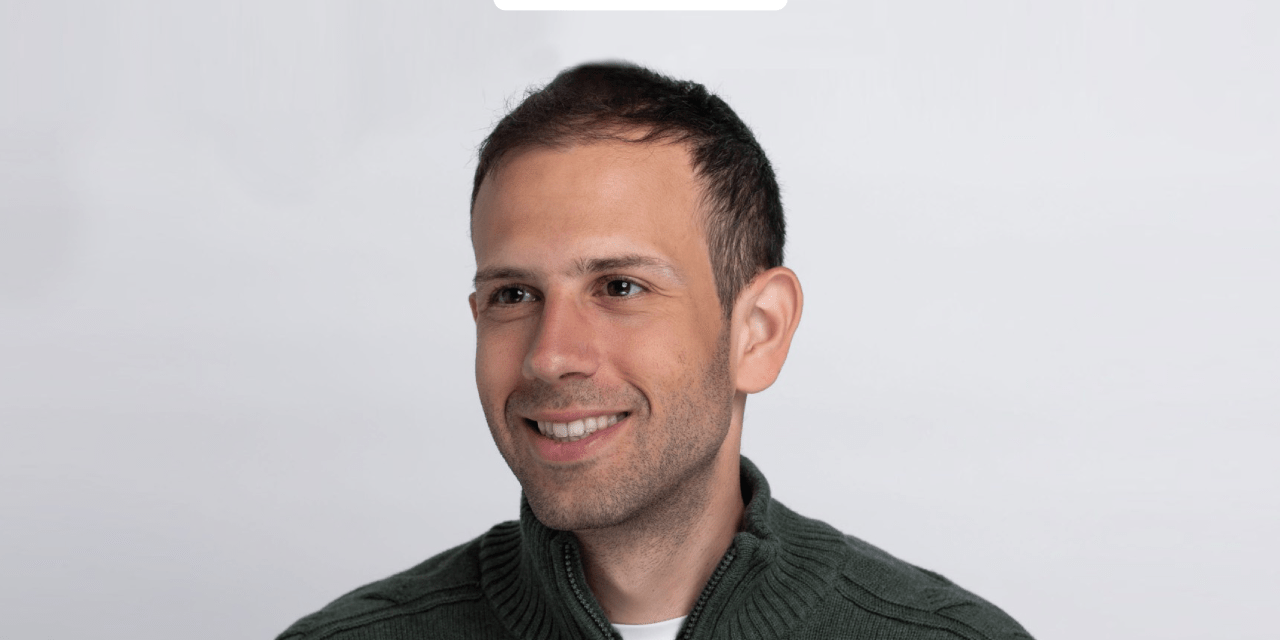 Last week, dental aligner brand Candid announced it was shutting down its online direct-to-consumer business and as well as all 45 of its stores in favor of its dental clinic model, CandidPro.
Candid's CEO and co-founder Nick Greenfield said that direct-to-consumer sales accounted for 99.5% of the four-year-old company's revenue at the beginning of 2021. Under this model, patients could either visit a Candid teeth scanning studio or mail-in impressions of their teeth for a later review by a Candid orthodontist. If the patients were a fit for treatment, the company would ship customized, 3D-printed aligners to these patients within three weeks.
Even by the end of 2021 he said, "that number was still well into the 90s." Still, the company's CandidPro model — in which local dentists and orthodontists refer patients to Candid and handle initial retainer scans and consults — grew "nearly 10 times" from August 2021 to January 2022. Moreover, Greenfield believes that the rising costs of online advertising and customer acquisition has made the DTC model increasingly impractical. In turn, Greenfield believes the "painful" hit to revenue is necessary for success "in the long run."
Greenfield talked to Modern Retail about the challenges of a DTC model amid iOS changes, the DTC New York startups he believed scaled effectively and the future of telehealth. This interview has been edited for length and clarity.
Why did you choose to shut down your DTC, e-commerce business in favor of your in-clinic model?
We started e-commerce only. We launched in early fall 2017, and then, in early 2018, we actually opened our first Candid studio. Over the course of the next four years, we opened 45 locations and then dozens of pop-ups that we had all around the country. During Covid, we actually had to shut down all of our locations, but we came back in a big way and actually reopened and grew [our brick and mortar] an enormous amount over the last year. Candid's business actually doubled year-over-year from 2020 to 2021.
About a year ago, we launched our CandidPro business. We went from two channels — direct-to-consumer e-commerce and our Candid studios — to a third channel, our CandidPro business where we offered a very similar high-quality, accessible product inside a dental practice. What we saw over time through survey work and as the business started growing was that 80% — or four out of every five — [of the] patients who visited our site actually wanted to get started with oversight from their dentist in-person. Even though [patients] would only do one or two [in-person] visits with CandidPro,  just knowing and having that peace of mind of meeting your provider was really, really important.
This is really where I think the future of healthcare is going: where you can have beginning of treatment and end of treatment with in-person [care], but minimize the time and the cost through the accessibility driven by telehealth.
How did iOS advertising changes affect your decision to move from an online, DTC model?
There are, of course, headwinds in direct-to-consumer. You can see this with the information available from the publicly traded direct-to-consumer companies. You look at SmileDirectClub — one of our biggest competitors. You look at Hims, Casper, right? These businesses that were online/offline, direct-to-consumer and especially healthcare-oriented have had growth challenges. The cost of advertising on Google and Facebook from when we started in 2017 to today is up more than double. That's just on the CPMs [cost per thousand impressions].
As iOS changes have come about, converting and retargeting gets even harder on digital channels. And with the consolidation on OTT [over-the-top media], the costs from the CPM standpoint on things like Hulu and Roku are up tremendously. So the cost to acquire a patient is very high and the ability to target patients is getting more challenging. Therefore, as a business that's focused on direct-to-consumer, if you have to spend more and more to acquire each incremental, prospective customer-patient, you've got to look for differentiated distribution channels.
If you look at who I consider to be the most successful New York-based, direct-to-consumer companies who've done things incredibly well, [I look at] Harry's and Warby Parker. Harry's has built a really significant wholesale channel through their retail partners and Warby has built a store-driven strategy, where most of that revenue growth is coming from them opening incredible retail experiences.
What we found with Candid was that our equivalent of that was the CandidPro channel, where we were able to dramatically increase access and scale really quickly through the doctor provider without having to rely necessarily on the whims of Facebook and Google policy changes.
Why did you decide to completely shutter your DTC business…versus slowing scaling down the channel and slowly scaling up CandidPro?
I'm a big believer in being highly decisive. And I think that if you see where this is going in three to five years, the more quickly that you're able to make those changes and set your entire company up to focus on one thing, the better. So we're now taking our organization from focusing on three different distribution channels to one centralized model. Making a change like this short term is obviously painful from a revenue standpoint, but it actually sets up the company to be much more successful in the long run.
How has your pivot from DTC effected your relationship with dentists, orthodontists and care providers?
As we've made our move into the CandidPro channel, more and more providers are familiarizing themselves with our unique manufacturing capabilities, our incredible treatment plans and our different philosophy on how you move teeth versus the competitors in the space. That has gained more and more credibility for the company.
So our relationship is very strong obviously with the dentists and then — when you think from a retail perspective — also with what are called DSOs. DSOs are the large group dental practices of 5, 10, 100 or 1,000 locations.
Now that we've made [this business model] change, these groups are also really interested in working with Candid. And we'll have some exciting announcements coming soon on that.