Pitch deck: How Target is pitching its advertising network to retailers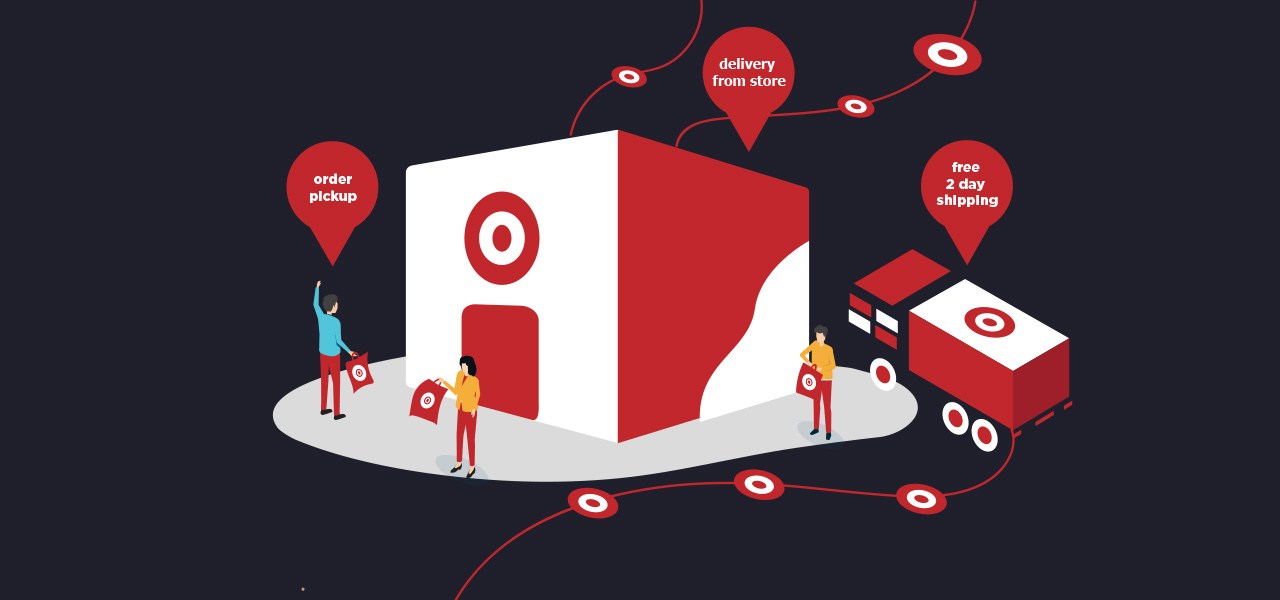 Target, along with Walmart, has been in a battle to prove itself as something more than just a brick and mortar retailer. Advertising is one of its more ambitious pursuits.
Last year, Target rebranded its advertising network as Roundel. Ever since then, it's been trying to bring woo deep-pocketed clients. According to a pitch deck Target has sent out to clients last year — which was obtained by Modern Retail — Target has amassed the profiles of over 147 million customers, and the company's online properties receive 41 million weekly unique digital visits.
These customer profiles are at the center of Roundel's pitch. Compared to other advertising campaigns — like television or Google — Target's audience is quite small. Target is now trying to prove to CMOs that its targeting and conversions are better than the competition. "What Target has to say [to brands]," said Jason Goldberg, Publicis's chief commerce strategy officer, is "'we may not be the biggest audience online, but we have a meaningful audience.'"
Indeed, the deck shows off all of the data it's able to collect about its shoppers — where they buy, how they pay, how often they shop — as well as touts its network of over 150 publishers and digital channels, including social media, audio and video. Similarly, Roundel highlights the economics and preferences of its customers — calling them "33X more likely to have graduated college relative to the rest of the U.S. population" as well as "outdoor leisure aficionados."
Target's digital program does seem to be growing. According to an earlier pitch deck Digiday obtained last year, Roundel boasted 135 million active user profiles, which was 12 million less than the 147 million this latest deck states. Similarly, the older deck claimed the retailer made 3,000 transactions-per-minute and this newer one upped that statistic to 5,000.
All the same, Amazon is clearly the retail media frontrunner. It's the third-largest digital advertising platform, trailing Facebook and Google. The e-commerce giant reported over $3.6 billion in advertising revenue at its third-quarter earnings. Target faces stiff competition from other retailers trying to monetize their digital assets as well. Walmart, for example, claims to have over 275 million weekly customers and just launched its own programmatic self-serve advertising platform. Other national retailers, like Kroger, have also been trying to significantly grow their digital advertising.
All of these retailers are realizing that online sales are less profitable than in-store, thus it's incumbent that they figure out a way to bring in more diversified revenue. At this current juncture, they are all pitching brands on their ability to promote products and convert customers. Yet, there's still a long way to go until they become a prominent investment on a CMO's budget.
"My sense is that there's not a huge amount of traction outside of trade advertising," said Goldberg. "When I talk to CMOs they are not thinking about their Target media yet — barely think about their Amazon media."
Below is the full deck, with certain omissions to respect anonymity.
Want to discuss this with our editors and members? Join here, or log in here if you're already a member.