Pitch deck: How Gopuff is encouraging brands to mention the delivery service in their marketing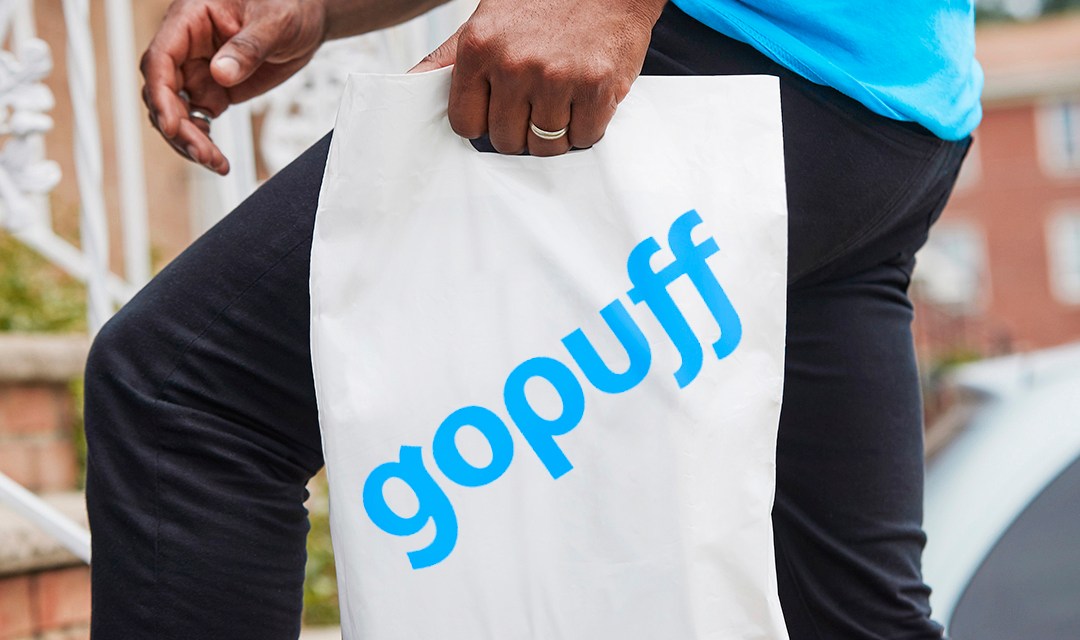 Gopuff
The grocery delivery wars are in full force, and platforms like Gopuff are trying to differentiate themselves with both customers and brands. With that, Gopuff has been trying to businesses to include the delivery platform in more of their marketing campaigns.
A Gopuff pitch deck sent to brands last year, which Modern Retail recently obtained, showcases these efforts. Entitled 'Regional Partnerships Marketing Playbook,' the document gives brands a guide for best practices for marketing and promoting their items that are also available on Gopuff.
According to the document, participating brands are able to reach users in a variety of metropolitan areas — including Boston, Portland, Chicago and Las Vegas. And the deck also lists a number of brands that participate in these types of regional partnerships, including La Colombe coffee and Jeni's ice cream.
From there, the guide lists ways for brands to market their products — as well as, of course, mention Gopuff at the same time. Some may opt to do giveaways that will be promoted in the Gopuff app as well as on social platforms. Other brands may offer exclusive deals, such as buy one get one free coupons.
Gopuff touts a variety of reasons why brands should run Gopuff-focused marketing campaigns, including "local relevance" and the fact that Gopuff is "values-based." The company also says it can share social campaigns on its own channels to help further promote these campaigns. "We often reshare influencer posts, or post from brand partners and partner with local influencers," the pitch deck explained.
In addition, the deck lists best practices for how to promote these campaigns on social media. For example, Gopuff tells brands that speed should be part of the value proposition — but they shouldn't necessarily give an expected time limit; "To best serve our customers, we don't advertise delivery speeds widely but we target to have orders on doorsteps in 30 minutes or less," the deck wrote.
While this deck focused mostly on ways for brands to market their presence on Gopuff, the delivery platform also included a plug for its growing advertising arm as well.
For a company like Gopuff, which is available in around 1,200 cities, these types of programs are necessary for its future. The company was planning to go public this year but, according to the New York Times, recently put those plans on hold. Instead, Gopuff allegedly is trying to raise $1 billion in debt and is cutting costs where it can via recent job cuts. It had already raised more than $3.4 billion.
Meanwhile, other delivery platforms are trying to catch up. Startups like Gorillas have been growing their footprints in cities like New York. As Adam Wacenske, Gorillas' U.S. head of operations, recently told Modern Retail, "this is a real young industry in the U.S." Still, some other players like Fridge No More and Buyk have already closed down operations.
For a company like Gopuff, the hope is to build out these ancillary services in such a way that brands increasingly rely on it. Thus, the pitch deck sheds light on ways it wants to work with brands to keep them on the platform.
See the pitch deck below: