Q&A
// May 13, 2020 ■ 6 min read
'Our DTC will always be tiny in comparison': PepsiCo's Gibu Thomas on the brand's e-commerce strategy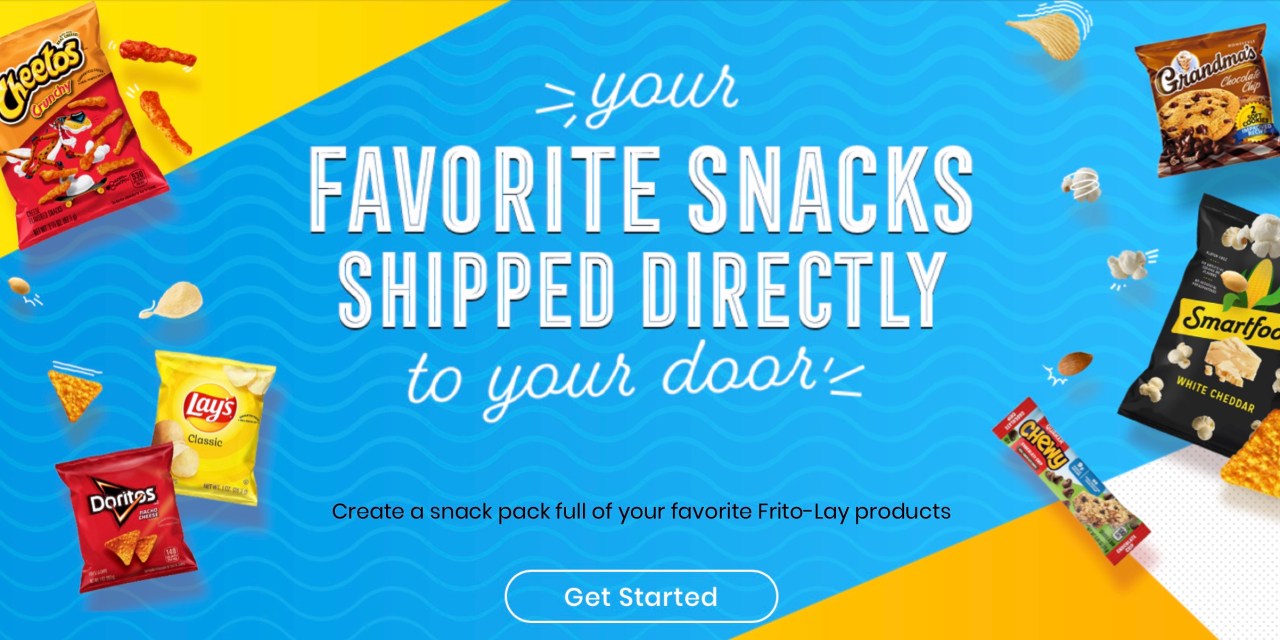 The coronavirus crisis is forcing CPG giants to invest more in e-commerce as more people shop online — and PepsiCo is no exception.
On Monday, PepsiCo announced the launch of two new websites through which shoppers can order products from its various portfolio of brands. The first, snacks.com allows customers to order a variety of products from PepsiCo's Frito-Lay division, including Quaker, Chewy and Lay's potato chips. It was already something that PepsiCo was planning on launching before the coronavirus outbreak. The second, pantryshop.com, was launched in response to the shifting consumer behavior that PepsiCo observed during the coronavirus outbreak. From this website, shoppers can choose from a variety of food and beverage bundles, like a breakfast-themed package, or a variety of protein bars and drinks geared towards people who want snacks for after they workout.
Gibu Thomas, PepsiCo's global head of e-commerce, said that it took the company 30 days to launch pantryshop.com after coming up with the concept. While he acknowledged that the coronavirus has accelerated e-commerce adoption in food and beverage, he still is looking at the company's e-commerce site as complementary to its overall retail business. PepsiCo's forays into the DTC space may provide a blueprint for other CPGs dipping their toes direct e-commerce.
Thomas, who joined the company in 2015 to build out PepsiCo's e-commerce division, spoke with Modern Retail about how the company will be judging the success of its first two direct-to-consumer sites. This conversation has been edited for flow and length.
How has the coronavirus impacted PepsiCo's e-commerce strategy?
I'm not sure it has impacted our strategy as much as it has validated our strategy. Over the past four plus years, PepsiCo has been aggressively investing in the e-commerce channel in terms of talent and capabilities — as well as partnering with our retailers. That way, as consumers are transitioning to this channel, we are making sure that we are continuing to drive the kinds of growth that we drive for retailers regardless of how consumers are shopping.
There's a lot of research that shows that the overall penetration of food and beverage e-commerce has accelerated by as much as five years [because of the coronavirus]. We always knew that inflection point was going to come — just like when every other category had migrated online prior to food and beverage, whether it was toys or electronics or books or any of these other categories.
When that happened, we felt incredibly prepared. We have an incredible frontline workforce that works with our retail partners to meet the demand during this unprecedented spike. 

Why did PepsiCo launch two sites — snacks.com and pantryshop.com, instead of one?
Obviously with people working from home, they weren't going to restaurants, they weren't going to gyms, they weren't sending their kids to school and people are pressed for time. And when you don't have the time is when you need convenient solutions, so having curated solutions that are directly addressing these new occasions was sort of the premise behind PantryShop. We had the idea and because of the investments we made, within 30 days we were able to go from concept to launching it.
With snacks.com — Frito-Lay is synonymous with snacking, so we also wanted to have a proposition where we gave access to the full breadth of the Frito-Lay portfolio. We also have a lot of [smaller] brands that have passionate followings. They are sort of more niche than, say, Lays, Doritos. and Cheetos. They are not as readily available. So we wanted to give consumers a destination to get those brands as well. That was also a project that we were able to turn around in a fairly quick manner, but that is something we had been planning to do prior before the coronavirus.
PantryShop is more broader in its proposition in the sense that it is across the breadth of PepsiCo's portfolio, so we have bundles that span snacks and beverages and nutrition brands. It would be a little bit more hard to explain to the consumer why you have Tropicana or Gatorade on a snacks website. It made sense to have the tradeoff of having two separate URLs, because we felt like the propositions were distinct enough. As with all of these things, we will look at consumer feedback and learnings, and we will iterate and pivot as it goes along.
What data points will you be looking at in the initial launch phase to determine how successful this?
We want to know if the proposition is resonating with consumers, and there are a lot of KPIs by which we can know that. We want to know if it is something they love enough to want to tell their friends about. Our goal is to iterate until we create a proposition that is sticky.
We will learn lots of things that will allow us to make not just these offerings better but also make our overall retail business better. If there is a certain bundle or solution that consumers like a lot, that may inform our assortment or marketing messaging strategy more broadly. Or if there is a [more niche] brand that doesn't have broad distribution that is doing massively well during this time, then that is a data point our retail partners would like to know because obviously they want to be able to meet the demands of this consumer base. Any [data] we think would help our retail business get stronger, we would share with our retail partners.
You do sell products through Amazon, so how do you see your direct-to-consumer strategy working with your Amazon strategy. Do you fear cannibalization?
I think it is very complementary. From a consumer standpoint, the only reason we expect them to engage with our direct-to-consumer site is if it is providing a unique proposition that is distinct from what they can access elsewhere. That's why we focused on curated bundles.
Now, in these curated bundles, if we find signals that they resonate, we will make those bundles available available in our retail channels, because obviously our retail channel has much bigger scale. Given the scale of our retail channels, our direct-to-consumer initiatives will always be tiny in comparison. So I don't look at this as something where the consumer would say, I'm not going to shop on Amazon. I just don't think that's credible or realistic.
Long-term what percentage of PepsiCo's sales do you envision coming from direct-to-consumer? Is there a certain percentage you have in mind?
Nope. Success for us is giving an additional choice to consumers at this time that hopefully resonates with them and that we can get some learnings off of.
The rate of change in this space is only going to accelerate — coronavirus was an artificial thing that we didn't anticipate that accelerated the channel significantly, and fortunately we had been investing for many years in preparation for that, so it allows us to be more prepared than we otherwise would have.

Nobody quite knows what consumer behavior is going to be like post-this phase we are in right now. I think speed and agility is going to be even more important than when you don't have certainty. Change typically benefits players that are agile and nimble.