Online order fulfillment is this year's hot holiday retail job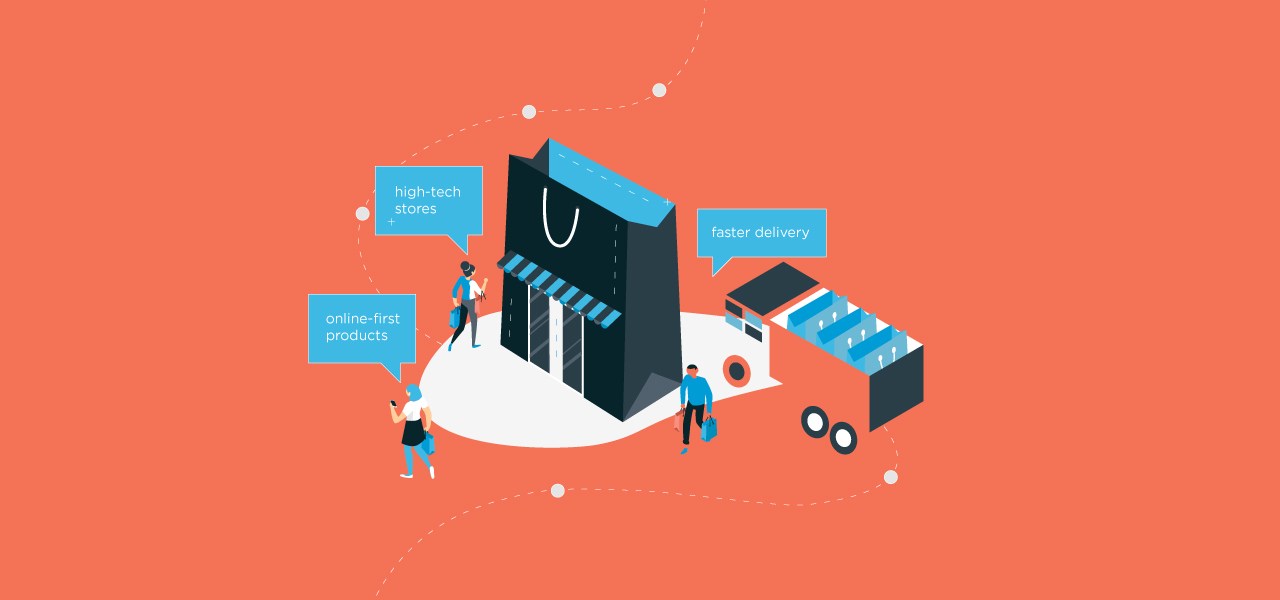 Big-box retailers are starting to announce their holiday hiring plans. Most share a similar mandate: hire more people to help them fulfill online orders.
Target, Walmart, Kohl's, Gap, Michael's and Dollar General are among the retailers who have announced within the past two weeks plans to start hiring in preparation for the holidays, with an emphasis on hiring for roles in its e-commerce fulfillment centers, or to fulfill orders in stores that were placed online. "We know customers will be shopping online more than ever this year and we're staffing accordingly to support increased digital fulfillment efforts," Kohl's chief people officer Marc Chini said in a press release announcing that Kohl's would be hiring for "seasonal associates at our stores, distribution and e-commerce fulfillment centers across the country." Walmart said in a press release at the end of September that it plans to hire for 20,000 workers specifically at its e-commerce fulfillment centers.
The expected surge in online orders — Deloitte is projecting that e-commerce sales will be up 25 to 35% over the holidays — also means that more existing store employees will likely get roped into fulfilling online orders over the holidays. Target said in its announcement that it would be training existing team members on "areas that are in higher demand during the holiday season, such as order pickup and drive up," and plans to have double the number of store employees working on these services compared to last year. As a result, the holidays will further morph the role of the typical retail job into one that no longer entails just serving in-store customers, but also e-commerce ones.
"Covid has kind of accelerated this want to train employees across different departments," said Rebekah Kondrat, founder of consultancy Kondrat Retail. "You kind of have to be a jack-of-all-trades."
It's unclear yet whether or not retailers will hire more or fewer retailers this holiday compared to last, but considering that retail employment was overall down by 13% year-over-year as of June, it's unlikely that many brick-and-mortar retailers are going to end the year with more workers than they had before the coronavirus outbreak. "I do think retailers are going to be pretty cautious [about hiring]" said Bryan Gildenberg, svp of commerce at Omnicom Retail Group.
But the companies that have reported the biggest sales increases throughout the pandemic have been among the quickest to say how exactly many people they are hiring. Target, which reported an 80% year-over-year increase in profits during its most recent quarterly earnings and a 700% increase in usage of its curbside pickup services, said it would hire 130,000 seasonal associates, the same amount as it did last year.
Meanwhile Kohl's, which reported a 23% year-over-year decrease in sales during its most recent quarter did not say in its announcement how many workers it plans to hire for. In an email to Modern Retail, a spokesperson for Kohl's only said that "we expect hiring to be comparable to past holiday seasons." Last year, Kohl's hired for roughly 90,000 seasonal workers.
The uptick in online orders is also impacting what other areas retailers are willing to staff up in. For example, Gap said in its press release that it would be looking to hire more people in its call centers in preparation for the holidays.
"One of the things that people forget that goes way up with the number of e-commerce orders is the number of phone calls and questions and order modifications you get also goes way up," said Jason Goldberg, chief commerce officer at Publicis.
As retailers hire for more people to fulfill online orders, it also means that they'll likely be looking for people with different skillsets than they have in the past. Kondrat said that while a key part of the job for traditional retail store employees is building a rapport with customers, retail fulfillment jobs are much more "compartmentalized."
"You may only be receiving packages, and you may be doing that all day," said Kondrat. "You repeat the same actions over and over again."
Gildenberg said that it may be a challenge for seasonal employees — who aren't as familiar with the store layouts as a long-time employee — to fulfill an online order quickly. He predicted that retailers that have inventory management tech that helps employees more efficiently fulfill orders will be better equipped to deal with the digital order surge over the holidays.
"This is going to show which retailers have the best underlying technology, and which ones don't," he said.