Q&A
// May 11, 2020 ■ 5 min read
Nike's Heidi O'Neill on the brand's digital — and coronavirus — strategy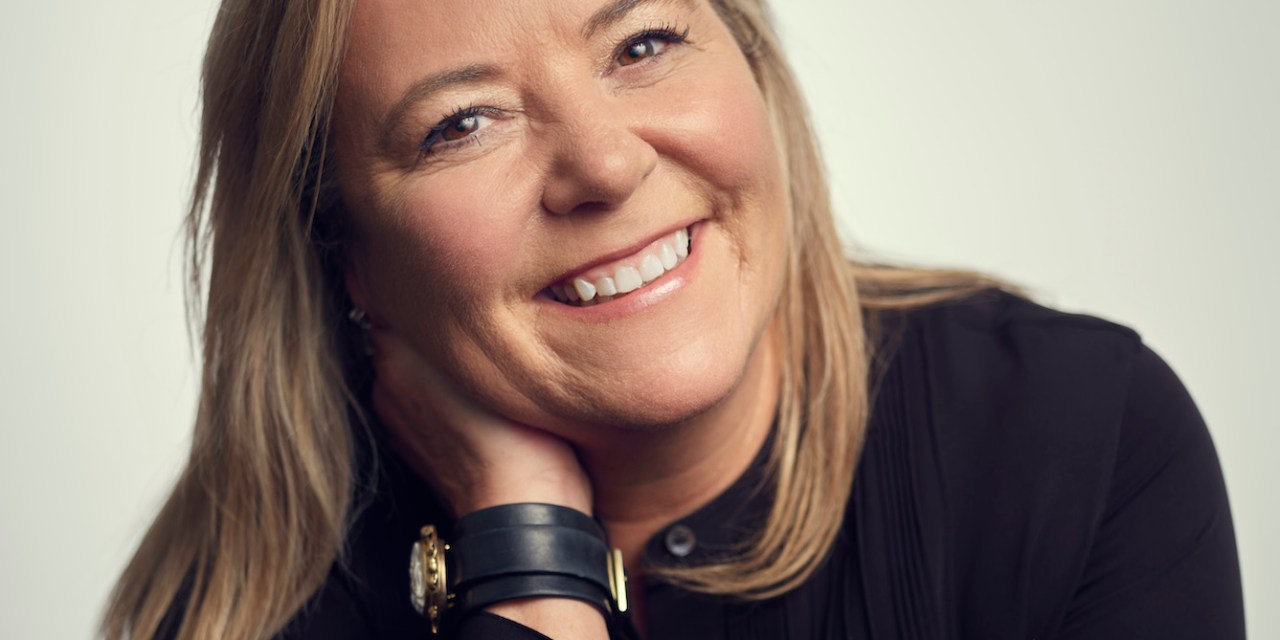 While stores remain closed, Nike's apps have been critical to making sure that the company remains top of mind for customers.
Over the past several years, Nike's direct-to-consumer strategy has been to build an ecosystem of apps that users turn to for everything from workouts to reserving product to try on in store. There's the Nike app, which is it primary e-commerce app, Nike Training Club, Nike Run Club, and SNKRS for footwear fanatics.
Towards the beginning of the coronavirus outbreak. Nike decided to make the premium workout section of its Nike Training Club app free, in order to encourage more users to download the app. Year-over-year, the number of new members and workouts started on Nike Training Club has tripled. Nike's also started livestreaming weekly Nike Training Club community workouts on YouTube, the most popular of which has garnered more than 1 million views.
Now, the next step is to figure out how to get new app users to remain loyal and active Nike customers — as well as how to get customers to keep using Nike apps when stores re-open. Heidi O'Neill, president of consumer and marketplace for Nike, said that the company has a six-step playbook for determining when to re-open stores. It depends on outside factors like local government and mall location rules, as well as if Nike feels that it's safe for employees in that area to start commuting back to work. As of last week, Nike had just a few stores open in the U.S.
O'Neill spoke with Modern Retail more about the company's digital strategy. Answers have been edited for clarity and length.
You and other Nike executives have mentioned that China gave Nike a coronavirus playbook. How has consumer behavior in the U.S. differed in the U.S compared to China?
What we are honestly seeing is the China playbook stands strong, unfortunately, as the pandemic travels around the world. We are really seeing more similarities than differences with consumers and what they need during this time. If anything, we just try to continue to build up our playbook and create more workouts, more experiences.
The biggest differences we've seen from China and around the world is just the platforms and how consumers integrate with us. Obviously WeChat and Douyin in China are really important. We are seeing YouTube and some of our streaming be important to our consumers in the U.S. We are seeing very consistent needs for families to want to work out, and for new types of workouts. 
How is Nike thinking about trying to make the most out of new app users? How are you encouraging them to check out other apps or buy Nike products?
Long before the current situation, we had been building a platform of connected experiences, services and apps; this has just been core to business strategy.
When we started seeing the impacts of the pandemic around the world, one of the first things we did was make Nike Training Club premium subscription services free for all U.S. consumers. 
Then we started building up our library of workouts — I think we now have over 185 online workouts — and we've expanded the workouts to make sure we are responsive to all fitness levels. We are seeing shorter workouts trending, so we have from 15 minute to 60 minute workouts now. The variation of workouts is more extensive, from yoga to core workouts to total body, and then of course I mentioned we layered in the streaming on YouTube, with our master trainers every week. 
Is Nike doing any commerce promotions tied to the digital experiences?
We haven't connected discounts to workouts, but what we are doing is obsessing over the consumer journey across the board. We're weaving our content from our activity apps into a much more kind of deep way into e-commerce experiences.
Something that's definitely working for us, with how much people are working out at home, is how much love they are building for our master trainers. We see a great connection when our master trainers recommend product. We are definitely trying to just get super personal, and through data and analytics monitor the types of workouts that are important.
[For example], we are seeing yoga workouts as really important, so we are creating connected experiences and journeys when we see a consumer interested in yoga, and connecting them to our yoga apparel. Then we see our yoga products trending. We are connecting those journeys from product to workout in ways that we've never done before.
As stores do open back up, what role will digital play in re-imagining the store experience? Are there certain tasks you envision encouraging the customer to do through the app so they don't have to interact with sales associates up close?
You'll see some of the experiences we built prior to the current situation becoming more important.
We had launched a feature in our stores called self-checkout, and now in this world, the self-checkout becomes contactless checkout. We had also launched a feature called scan-to-learn, so you can scan a mannequin and learn more about the product. That is also a great way to have a contactless experience in the store.
What you will see us do is really making sure we are scaling and promoting those features — and we will also be launching some new services in our stores. We will have contactless pickup where you can buy online and pick-up in-store with no contact, and we will be launching services where our store athletes will be able to serve as your personal shopper and concierge at home. While in the U.S. we are just starting to see stores opening, consumers are responding and you'll just see us starting to promote — and even elevate — those store services on our app experiences more so over time.