Modern Retail Talks: Why brand packaging is an essential — and overlooked — element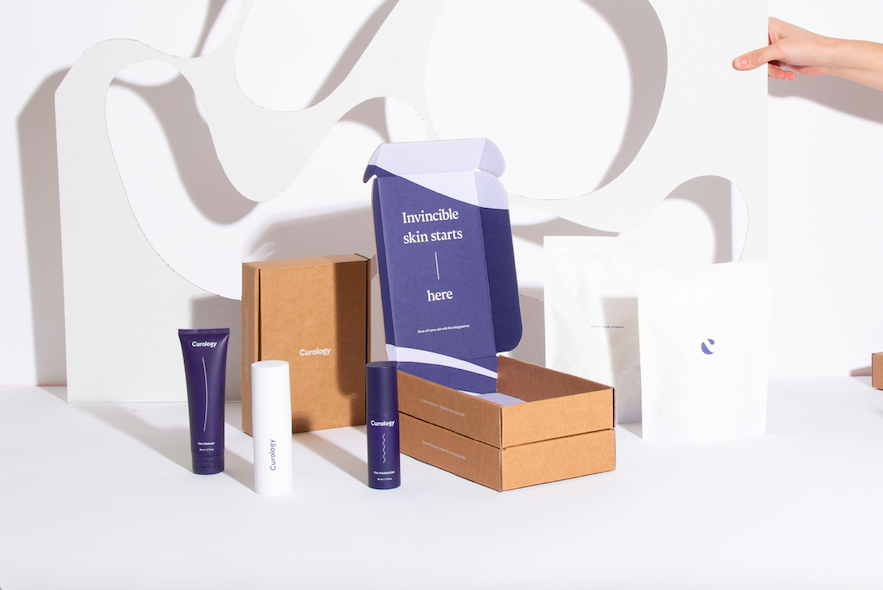 A brand's product may be perfect, but if it's packaged poorly all bets are off.
This is the one thing that Jesse Genet, co-founder and CEO of Lumi, implores companies to realize. Her business helps brands manage packaging. This may sound unsexy, but it can make or break both the bottom line and the customer experience.
On this week's Modern Retail Talk, Genet discussed how she approaches the difficult issue of figuring out how to best package a product. Her company works with brands like Curology and Empathy Wines. The secret to good packaging, she said, involves a lot more than just finding a good-sized box and putting the item in it.
"It can often be an afterthought in the product development process," she said. Meanwhile, "it impacts the customer experience, the cost profile and how successful a product can be."
During the program, Genet showed a few examples to highlight how the tide has changed when it comes to packaging. For one, brands are realizing less is more. "How much ink do you really need to use to make a positive impressions?" she asked. For one brand Lumi has worked with — Function of Beauty — that question helped it scale down what the DTC haircare company printed on its boxes.
Packaging also isn't only about aesthetic, but efficiency too. For example, she said, "the best brands who are thinking through their packaging really smartly are designing a package system." What does that mean? Companies that analyze data and know which products are most popular are able to design more efficient packages for those popular ones. This is one way to avoid waste. "Design around your most common order to make sure your system is efficient," she said.
As Genet put it, brands need to think about all of the elements involved — even the smallest things. It's about "a slight tweaking of priorities to make sure you're creating an unboxing experience but aren't overdoing it," she said.
This involves not only the products being sent out, but how brands deal with returns too. "There is no one-size-fits-all return strategy," she said. "Every product has a very different returns profile."
The overall lesson was that the most successful brands are the ones that think beyond their hero products and consider how best to present and ship to customers. Which is to say, that boxes may seem like throwaway paper contraptions, but they can help make or break a brand's overall user experience.
Watch the full video below to get a better idea of how Genet thinks about the overall issue.