Mizzen+Main is launching a new customer loyalty program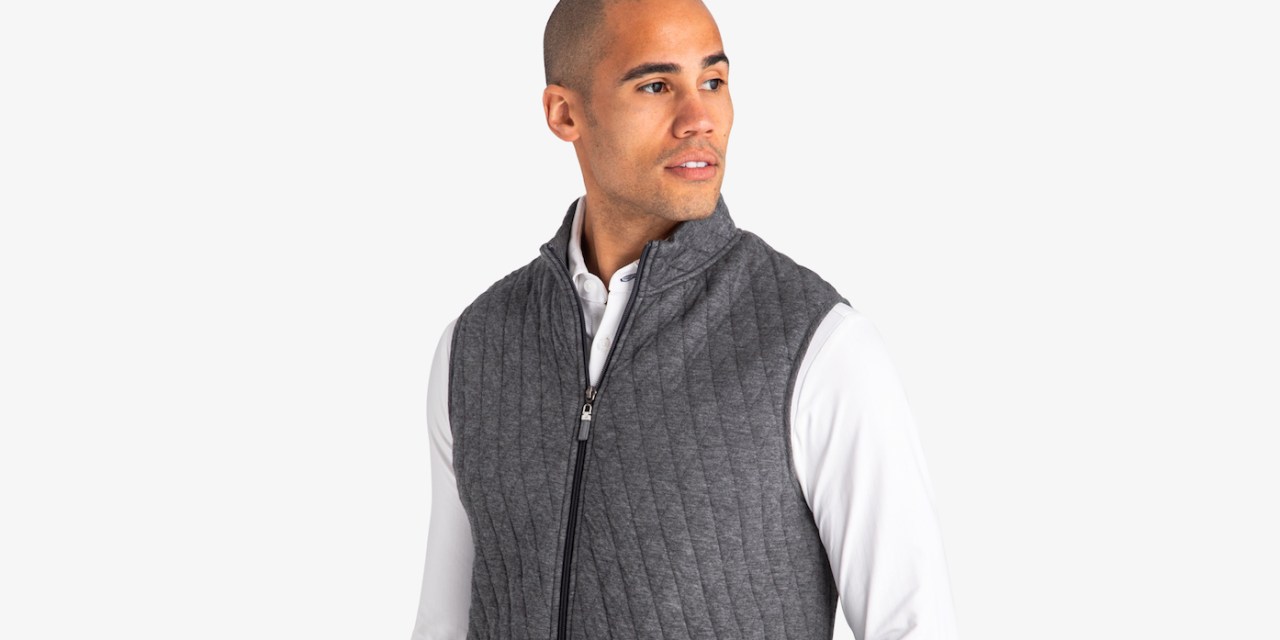 Direct-to-consumer brands like to trumpet the fact that they have more access to customer data than traditional brands. Now, as they grow and add more products, they're also looking to launch loyalty programs that give them better insight into how their customers behave compared to traditional loyalty programs.
Mizzen+Main, which sells men's dress shirts and pants, is launching a new loyalty program on Tuesday that it hopes will give the company more insight into when exactly its customers are looking to shop. Mizzen+Main has had a loyalty program for the past several years, but only one that rewards its highest earners.
Other brands like Reebok and Rebecca Minkoff have recently launched new loyalty programs that reward customers based on how much information they give the brand. Sometimes, they'll give customers points for liking a brand's social media pages, or reviewing a new product. But, in the rush to turn their rewards programs into data mining initiatives, there's a risk of rewarding customers for providing data that doesn't end up being all that useful to a brand.
"We're at a stage where brands are still trying to figure out what tactics work as they rethink the way loyalty programs should be defined," said Owen Frivold, cofounder of customer experience agency Hero Digital. "You see more [marketing] around exclusivity of access, more around enhanced customer experience." But, he added for many of these programs, "it's a little bit early on where there's not enough data yet to see which of these tactics is rising above the fold."
Stephanie Swingle, chief marketing officer at Mizzen+Main, said that the company is rolling out a new loyalty program as "part of a broader focus on customer engagement and retention."
"Customers who are engaged with the brand are giving us some of the most important feedback and insights, on things like our marketing, communications and our product," Swingle said. 
Previously, Mizzen+Main only gave customers who spent at least $2,500 with the brand access to a personal concierge, who could help the customer get access to expedited shipping or returns, and style advice. When Mizzen+Main launches its new loyalty program this week, it will have four tiers where customers get access to more rewards when they accrue 500, 1,500 and 3,500 points respectively. Some of the perks available through the program include a range of free shipping options, early access to product and events, gifts when the customer reaches a new tier of a loyalty program, and a personal concierge for top spenders.
Customers can earn points both by buying product, and for filling out quizzes. When the program launches, customers will receive 25 points each for filling out two quizzes. One is a personal shopper profile, where customers will be asked to provide personal info like name, email, phone number and date of birth. The other is a style profile, where customers will be asked to answer questions about what type of patterns and fit they like in shirts, as well as what occasions they usually buy dress shirts for.
Mizzen+Main has also tried to get more information out of customers within the past few months by A/B testing a virtual try-on experience on its website. Customers can input information about their weight, height and build, and get a 3D rendering of what a shirt would, in theory, look like on them.
The goal with the loyalty program is to create more quizzes for customers to fill out later down the line, to get more detailed information like what their hobbies are, what types of vacations they like to go on, who helps with shopping decisions in order to both better inform future products and how to market to that particular customer.
"We find that our customers tend to purchase from us when there's a specific event or it's imperative for them — they have an upcoming wedding or a job interview, or they have a job change that requires some more travel," Swingle said. "It can be hard to predict those times, especially in aggregate with a large consumer base." 
Swingle said that Mizzen+Main also hopes to take the information to better personalize what types of gifts customers receive from Mizzen+Main on their birthday or when they reach a new tier of the loyalty program. Some customers might get access to straightforward coupons, while others might get a physical gift.
She also said that Mizzen+Main will be closely tracking within the first few months of the program how many customers in the loyalty end up making repeat purchases, or add on purchases to reach the next tier of the loyalty program, with the ability to make adjustments as needed.
"What we find is often when we ask consumers upfront what we'd like to see, the behavioral data doesn't match," Swingle said. "Our hope is that within six months, the program actually looks a little bit different than what we launched with."