Unpacked: Is middle-mile delivery a logistics frontier or retail buzzword?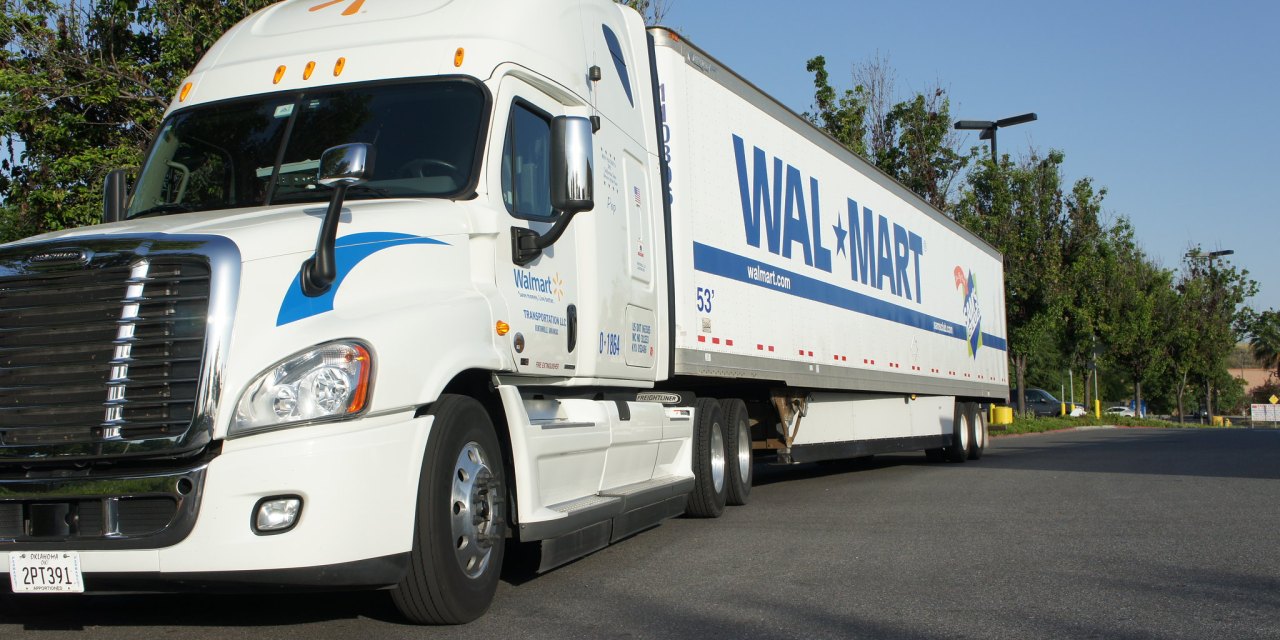 For retailers, the boring back-end leg of the supply chain has quietly sparked a flurry of innovation.
The "middle mile" — the part of the supply chain in which goods are shipped from a supplier's warehouse to a retail store — might not have the buzz or high profile of last-mile delivery, but a growing number of retailers see middle-mile logistics as a quick path toward slashing delivery costs. For these companies, focusing on this often-overlooked part of the supply chain could make them more competitive as the online delivery space grows more crowded.
One much-hyped way that retailers are doing this is through automation and self-driving vehicles. For example, the company, Gatik — a maker of self-driving software — just announced a new partnership with Canadian grocery giant Loblaw to deploy self-between Loblaw's Toronto warehouses and its retail stores in order to complete middle-mile shipments. That follows a recent collaboration between Gatik and Walmart to bring autonomous tech to the middle leg of the retailer's supply chain. Meanwhile, companies like TuSimple and Waymo have raced to build up autonomous trucking fleets this year. Others in the fulfillment game — like Amazon — have tried to streamline their middle-mile delivery by bringing it in house. 
But while startups have positioned the middle mile as the most likely spot for automation to take off, the reality is more complicated. "It's really a sideshow," said David Marcotte, svp of Americas at Kantar. Because of the massive PR risks associated with an automated truck accident, plus the relatively unremarkable cost savings that automating middle-mile delivery might bring, self-driving trucks — even on the backend — seem unlikely to take off anytime soon, he said.
What is middle-mile logistics?
"Middle mile" is a startup term, according to Marcotte. In the industry, the more common expression is "local distribution." Because of the term's novelty, the exact definition can get fuzzy, but it's helpful to compare middle-mile deliveries to the other steps in the supply chain.
Starting at the beginning, "first mile" refers to the transport of goods from a supplier warehouse — for example, moving a ream of toys out of the Mattel warehouse — and into a retail distribution center. Then comes the middle mile: when all those toys from a regional distribution center — for example — are shipped to a patchwork of local Targets. The last mile, by contrast, is when Target ships a small box of those toys from its local store to your actual home.
Retailers and e-commerce companies have given plenty of attention to the last mile of their delivery services to make their overall shipping services faster and cheaper. Amazon and Walmart each contract home deliveries out to postal carriers or individual gig workers through their respective Amazon Flex and Spark Delivery programs.
Middle mile, by contrast, has gotten less attention. Until recent years, most retailers — like Walmart — have relied on outside freight companies like Schneider and J.B. Hunt to handle their shipping between warehouses and retail stores or fulfillment centers. Others operate through a brokerage system, which Marcotte compared to a "reverse auction": a retailer will put out a job, and "various, independent consolidators or truckers put a bid out for it," he said.
What makes the middle mile unique?
On the surface, the logic for why retailers should focus more on their middle mile makes sense: these companies are eager to cut down on their shipping costs. Because of the skyrocketing demand for freight transport, middle-mile trucking can get pricey. As a result, some retailers are looking at ways to rethink this part of the supply chain.
One reason that companies like Gatik are betting on middle-mile logistics is that it's the only step in the shipping process that is entirely repetitive. For retailers, the suppliers they're going to buy from will often change — one day it's Mattel, another day it's Hasbro — and so will the customer address where they will ultimately delivery a given item. But one thing that won't change is the path from a retailer's fulfillment center to its own brick-and-mortar stores. Whoever the customer is, and whoever the supplier is, the middle-mile route is always the same. That makes middle-mile an ideal spot for the kinds of ambitious tech upgrades that still feel theoretical across the rest of the logistics sector.
Walmart, for one, has identified its middle mile as a hub of "milk runs" — repeated, easy-to-automate trucking routes. If the retailer succeeds in populating even just that one leg of the logistics system with self-driving trucks, the company estimates it might be able to cut middle-mile costs by half.
"Middle-mile logistics hold a lot of potential for cost savings in most networks," said Maggie Turner, the national account manager for service provider GlobalTranz.
The theory goes that, should automated trucking become a significant part of shipping, middle mile will be the space it shows up first. Turner called the middle mile "one of the most practical applications for automated vehicles to integrate into delivery networks," adding that "from a safety and industry adoption perspective [middle mile] makes sense and is generally where we anticipate autonomous delivery to start."
But will changes to the middle mile really take off?
Although automation is a popular fix, it isn't the only approach. This year, Amazon has worked to bring its middle mile largely in-house. Roughly two thirds of all of Amazon's middle-mile shipments are now handled through its Relay program, in which independent truckers book gig driving jobs — similar to driving for Uber.
The problem, according to Marcotte, is that all these middle-mile revamps — from gig approaches to automation — don't offer very big cost savings. It can vary widely, and certainly some retailers might be able to save more than others, but in general, middle-mile costs might only total 20% of overall logistics costs.
"At the moment they're focusing on endpoint delivery," he said, noting that convincing customers to pick up their online orders in store — which can cut out the whole last mile of the delivery chain altogether — offers much bigger savings. By contrast, "the movement of product from warehouse to warehouse is just not that big of a deal," he said.
The middle mile might in fact be the first place that automation really gains a foothold. But that future is still probably many years out. Marcotte noted that many startups, when they see a process that is repetitive, think: "Repetitive should be automated," he said. "They ask, can we take labor out of the question? But that doesn't mean it's a good solution."