How the coronavirus is affecting mall traffic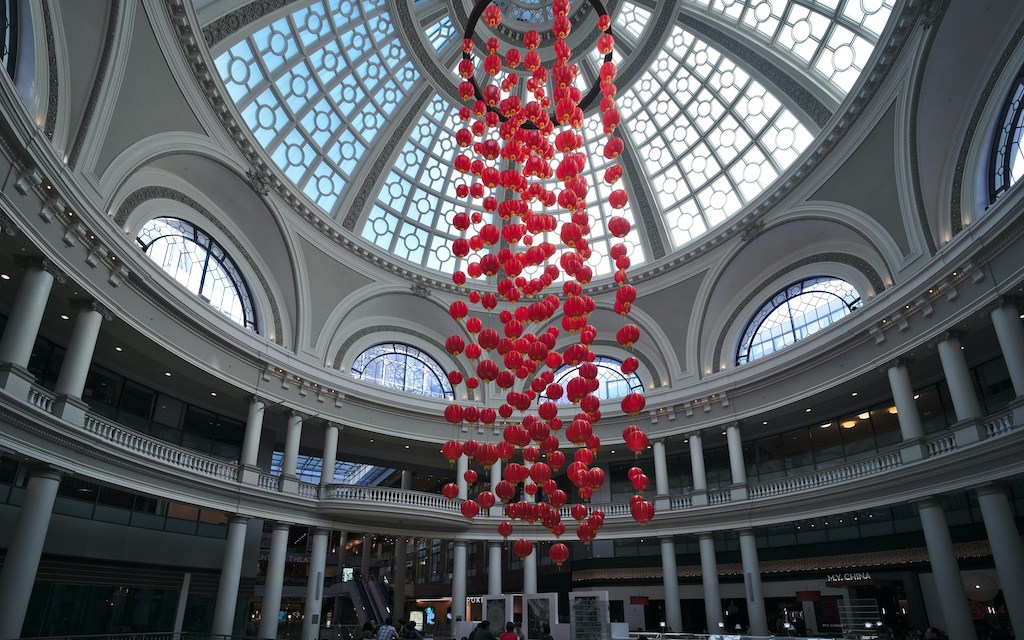 The coronavirus spreading across the world is a unique threat in that it affects both demand and supply. In retail, supply chains, especially the many that originate in China, have already been disrupted.
But on the demand side, with a number of people avoiding crowded areas, more containment plans on the way and even fewer reasons to be out shopping at all, malls are also at risk.
According to a shopper survey by Coresight Research, 27.5% of the 1934 adults questioned said they're currently avoiding public spaces due to the deadly virus.
However, this perceived panic of crowded areas hasn't made a substantial dent in overall foot traffic throughout the country's most frequented shopping complexes — at least not yet.
As the latest foot traffic report by Placer.ai shows, the end of February saw a 13.3% year-over-year visit growth at five of the nation's top shopping malls. The Galleria in Dallas and Aventura Mall near Miami actually saw a spike in visits at the end of February, compared to the previous week. Meanwhile, the Woodfield Mall in Illinois experienced a slight drop, amounting to several thousand visitors, during the same period. 
The group of malls analyzed also included Westfield San Francisco, which naturally saw the most negative impact in the past month due to the Bay Area's severe concentration of coronavirus cases. This correlated with the city's declared state of emergency, with Thursday, February 28 seeing a sharp drop of 15.9% in visitors compared to the same time last year. The decline in visits to the tourist attraction can also be attributed to the decline in domestic and international travel in recent weeks. Meanwhile, Westfield's Garden State Plaza in coronavirus-affected New Jersey saw a 6.3% increase in traffic from the same week in 2019, versus the 8.2% it got in the previous week.
So far one shopping center in the San Antonio, Texas area has been directly hit by coronavirus in early March. The North Star Mall was shut down after a COVID-19-infected visitor who was evacuated from Wuhan, China was reported to be on site. However, the mall and most of its shops quickly re-opened within 24 hours following a "deep cleaning," according to North Star's social media.
While malls across the country haven't closed down amid the outbreak, they're currently taking precautions to prevent potential spread among visitors and workers. For example, the Westfield San Francisco, located within the highly affected Bay Area, has placed hand sanitizer stations throughout the center, with the staff cleaning the facilities around the clock.
Similarly, Florida's Aventura said it has implemented several preventative measures, such as "enhanced cleaning and disinfecting of high-touch areas," in addition to hand sanitizing stations throughout the mall. The mall's shops are also asking employees to stay home from work if they experience flu-like symptoms. "All of our stores are open and no events have been canceled," confirmed a spokesperson for Aventura Mall. For now, management will continue to monitor information from the WHO, CDC and Department of Health, along with local schools and government officials before determining next steps.
Unlike the immediate impact seen by airport shopping, courtesy of airline cancelations, coronavirus will likely take several more weeks to spark substantial enough fear in shoppers that would result in a major shift in visits.
This consistency proves that we currently have a "resilient consumer economy," in which people are still out shopping, said Ethan Chernofsky, vp of marketing at Placer.ai. "When there's this level of hysteria going on, there's an assumption that most people aren't going out," he continued, noting that while physical obstacles such as inclement weather tend to physically keep shoppers home, they don't yet seem deterred from shopping at brick and mortar locations.
While February's data showcased shoppers' tendency to ignore emerging reasons to stay home, the rise in both coronavirus cases and the public's concern in the past week will likely be reflected for malls in the coming weeks. Furthermore, U.S.-based shopping centers are expected to feel a drop in customer numbers if the virus' rapid spread "worsens," according to 58% of respondents of Coresight's survey.