Layoffs, store closures and tanking sales: How one premium retailer is navigating the current crisis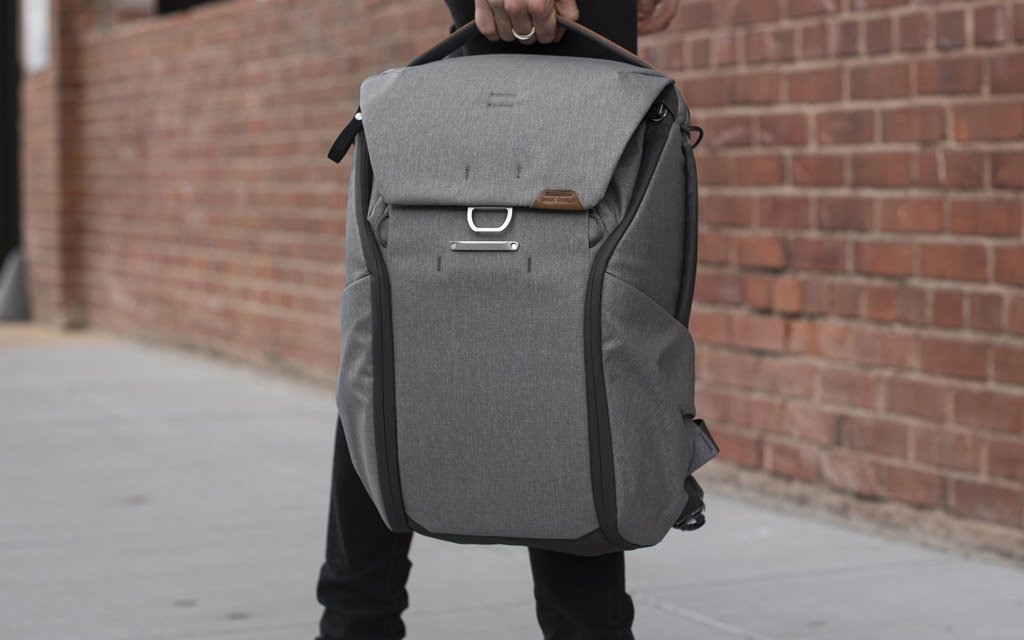 The last time Peak Design, which makes high-end bags for everyday use and cameras, held a company-wide sale was during a medical crisis in 2012. The then-one-year-old company's founder, Peter Dering, had an emergency appendectomy and no health insurance. "We had the 'pay for our founder's appendix' sale," said Adam Saraceno, the brand's vp of marketing. Today, Peak is having its second sale, also due to a health emergency — a global one.
The San Francisco-based company has expanded since its founding in 2011. It currently has 40 full-time employees, brought in around $60 million in 2019 and has grown by bootstrapping and funding every major new product via a Kickstarter campaign.
Peak is profitable, but the last few weeks have been tough. It had to lay off the entire staff at its retail store in California. Two-thirds of the units Peak sells are through wholesale channels — predominately professional camera stores and chains like Best Buy and REI. Many of those locations are closed, meaning sales are going down. Similarly, of Peak's direct sales, about half of them come from Amazon, and the bag brand is not considered an essential good at this time, meaning it's being de-prioritized by the Prime fulfillment chain. "We had our legs on Amazon cut off," said Saraceno. "Sales have tanked," he said, "it's rough."
All these elements put together — brought along by the novel coronavirus's spread and its effects — have made the last few weeks difficult, to say the least. For its seven-year history, said Saraceno, not a day had gone by when the brand wasn't "making more money than what we were spending." That's no longer the case. To offset some of these hardships, Peak is launching a cross-channel discount of between 20% and 40% on all products in tandem with its latest product launch (which won't be discounted). It's also donating all profits from its new product — a travel tripod retailing for a much as $600 — to coronavirus relief efforts and climate change initiatives.
Peak is certainly a unique company — and given its past profitability, it's in a better position than many others. But the decision to offer a discount shows the expanding playbook brands are accessing to remain viable in this new economic climate. Higher-end fashion and DTC brands have been allergic to any sort of discounts, for fear of sullying brand cachet. But a growing number of companies are testing out such campaigns — including BrassyBra, Staud and Morgan Lane, reported Glossy.
"Realistically, if your brand is struggling, all these rules about discounting go out the window," said Richie Siegel, founder and lead analyst of the consultancy Loose Threads. "I am not a proponent of discounts in a normal retail environment," he went on, "but this is not a normal retail environment."
In Siegel's eyes, brands now must implement as many new approaches as they can if they want to survive the next few months. Companies that relied on one message and a simply marketing approach may be left in the dust. "I worry that companies are being too precious right now," he said. "In one month or two months they are going to regret that because they have inventory burning a hole in their pockets."
The issue isn't just about selling inventory, but also trying to keep all parts of the supply chain afloat. Not only are brands seeing sales decline, but the stores that sell the stock are also in danger. On the other end, suppliers of these products are also being hit by the decrease in demand. "Our business supports a lot of people upstream and downstream," said Saraceno. "Our dealers are having a rough time."
He knows Peak's products are a tough sale given the current state of things. "It has entirely to do with the types of products we make," he said. People use the products when they're outside and enjoying activities — which most people in the United States cannot do right now. Not only that, but the products are premium, and the country is likely going into a recession.
Still, the brand wants to try and test out the discount. "We're being very transparent about the messaging behind the sale," he said. "It's our spring stimulus sale."
Any bump will be appreciated, though the company certainly isn't expecting things to return to normal. "Not everybody out there is in a position to be buying expensive bags," said Saraceno. But the hope is to rethink old strategies and figure out an at least sustainable way forward. "It's weird and tough times," he said.