'It wasn't really a perk': How Amazon Launchpad has been left to languish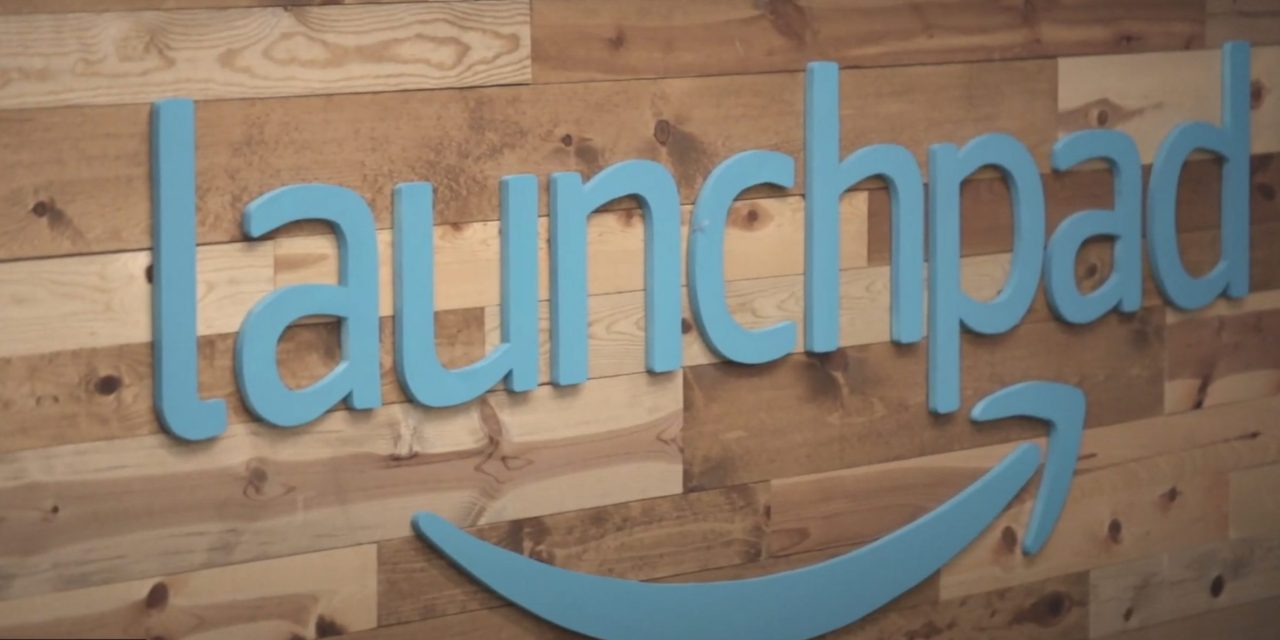 Most people probably haven't heard of Amazon Launchpad.
When Amazon first rolled out the accelerator program in 2015, the company pitched it as a way to help startups bring new products to market. Although there has never been a crowdfunding component, the products featured were supposed to feel like Kickstarter projects — unconventional ideas with a unique backstory that Amazon would market-test and offer a promotional lift.
Launchpad-approved sellers would have to pay a little extra — another 5% on top of Amazon's usual 15% cut of sales — in exchange for greater access to Amazon resources. But despite launching over 20,000 products, the program never gained momentum. Although there are some success stories — like the wifi system eero and the foldable electric scooter URB-E — few customers have ever heard of Launchpad. And some sellers who did work with Launchpad felt that the perks weren't worth the trade-offs. Ironically, Launchpad may have gotten crowded out by Amazon itself. As the company continues to launch more and more programs for small businesses, Launchpad seems to have fallen by the wayside.
How it began
Soon after Launchpad rolled out, Amazon signed on over 100 venture capital firms, including Andreessen Horowitz. Together, they formed a kind of referral system: if these VCs noticed high-potential trending products, Amazon would give those products prominent placement on its marketplace. Amazon also partnered with Kickstarter, offering hundreds of Kickstarter projects a spot on Launchpad. Fully-funded Indiegogo products had the same option. In exchange, Amazon takes an extra 5% cut of profits on top of its usual commissions, and in some cases requires that its partners sell only on Amazon or their own e-commerce stores, plus commit to a 12-month minimum contract.
It seemed, briefly, like Amazon might shake up the way that startups take off. Launchpad even earned a high-profile seal of approval from ABC's "Shark Tank," when Launchpad partnered with "Shark Tank" alums to sell several products featured on the show. But over five years later, Launchpad has languished.
Today, even in the seller community, the program doesn't have much name recognition, said Mina Elias, who sells supplements under the brand name Hydrolyte. "Generally, no one knows about Amazon Launchpad."
The concept, said Elias, who joined Launchpad a year and a half ago, was admirable. "They want to take brands and products that are innovative and give them a platform to grow faster," he said.
Launchpad, in essence, takes small brands with powerful founding stories and gives them promotional perks — including the chance to be featured in Amazon emails, on the Amazon homepage or in other editorial Amazon products. Startups would also get access to a company representative that would guide sellers toward building their brand.
Elias was after one perk in particular: Premium A+ Content, an Amazon feature that lets sellers blanket their product pages with interactive images and videos. It usually costs hundreds of thousands of dollars, but it was bundled with Launchpad.
But to Elias, Launchpad didn't live up to the hype.
Where Launchpad went wrong
When Elias started using Premium A+ Content, he barely saw a change in sales. "There was no statistically significant increase," he said, noting that he tracks his analytics obsessively. "I don't think I got a lift." That might be because — to really take advantage of Premium A+ — sellers need a sophisticated design team, which the small-scale sellers who are the target audiences for Launchpad don't generally have.
Meanwhile, the other perks fell flat. Elias said his Amazon representative sometimes took weeks or months to respond to him. And the really splashy benefits — like the possibility that Amazon would feature his products on its homepage — were not as accessible as they seemed. Launchpad sellers were competing against each other for those spots. "You keep applying every single month, and you never get them," Elias said. "It wasn't really a perk. It was a chance to get a perk."
Yet for sellers, the most frustrating part of Launchpad is that there is essentially no way to measure how well it works, said Andrew Cain, an Amazon consultant who has sold on Launchpad and has worked with clients who used it. "The fundamental problem with Launchpad is they don't give you any sort of reporting to make what you are getting with your 5% tangible," he said. "It's 5% of revenue for a completely black box."
Compare that to buying an Amazon ad: when a seller pays for an ad on Amazon, they can see the number of impressions and clicks, the clickthrough rate and the units sold. If the seller instead gives 5% of their profits to Launchpad, "there's no data provided from Launchpad," Cain said. "You don't get to see Launchpad specifically drove this many impressions or detail pages or users or sales." Launchpad, he said, has been promising for years to make reports available, but that still hasn't happened.
Lost in the mix
In the U.S., Launchpad might also be suffering from a kind of program fatigue. Since Launchpad, Amazon has rolled out a number of different "incubator"- and "accelerator"-style offerings. There's now Brand Accelerator, Small Business Accelerator and IP Accelerator. All serve slightly different purposes, but Launchpad may have gotten lost in the shuffle.  
Amazon said its program is here to stay. In a statement to Modern Retail, Nick Love, head of Amazon Launchpad, said, "Our goal is to continue empowering innovative new brands and small businesses to successfully sell on Amazon by helping them leverage our marketing tools, events, pilot programs, ecommerce expertise and large customer base."
But there is some reason to be skeptical. "Amazon has a history of launching all these programs, and if they're not wildly successful and extremely profitable, they start to fall off the map," said Cain. "I think that's what happened to Launchpad."
Still, some sellers are happy with Launchpad, and Amazon said that 40 of its Launchpad partners have surpassed $10 million a year in sales since joining the program. Launchpad can certainly catapult some products to new heights: landing a slot on the homepage alone can be a game changer. The problem is, it's a perk that only a few Launchpad members will ever get.
Travis Johnson, the global CEO of Amazon marketing agency Podean, said that he knows of many sellers who are happy with the program. And on the basis of Premium A+ alone, "paying 5% along with all the other benefits is worth it," he said.
Launchpad also might be especially effective in emerging markets. In Australia, for instance, where Amazon's local operations are relatively new, Amazon has given Launchpad a lot more attention. The company just doled out $80,000 grants to five sellers in Australia who were joining the program. "As they're entering in the market, there's always going to be a lot of local hostility or pushback on this big multinational coming in and disrupting their local retail industry," Johnson said. "As part of Amazon showing that they're supporting the community, supporting and helping smaller brands to grow, I think the Launchpad is a good way to do that."
Even critics of Launchpad say that it has plenty of potential — if it actually shared data. "It's a program that could be really cool, but man, you gotta show me a ROI for my 5%," said Cain. And although a reinvention of Launchpad might come, he doesn't see it happening. Among the sellers he works with, Launchpad has already lost relevance.
"We've seen less and less of it," Cain said. "My guess is over the next two or three years, Launchpad either suddenly goes away, or it peters out slowly."