Instacart is courting CPG brands by giving them more control over product display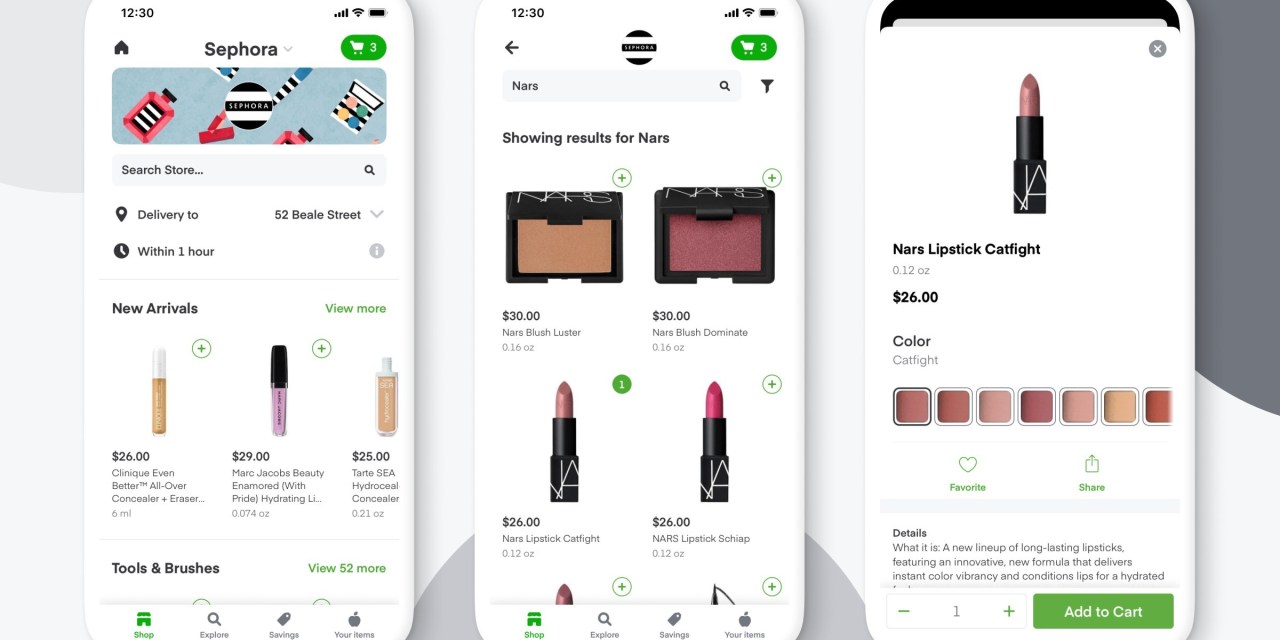 Instacart is giving brands more control over how they appear on the platform.
In early May, the company quietly added a new feature called "Product Library," which lets brands whose products are bought and sold on Instacart edit how their products appear on the platform. Through Product Library, brands can now rewrite descriptions, add new product photos and otherwise gloss up their presence on the platform.
That is notable because Instacart itself has not, until recently, really offered a way for brands to engage with it beyond by running ads (which major companies like Kraft Heinz and P&G have done). Because of the way the platform works, the main interaction on Instacart occurs between customers and the retailers from which they place orders. The brands themselves are more of a secondary party to any given Instacart sale. But the Product Library update showcases the extent to which Instacart, as it becomes an increasingly ad-focused company, has tried to make itself more friendly to brands
Until this spring, retailers wrote the description and chose the photos for each product, giving brands little agency over how they appeared within Instacart. While rare, that has at times meant that brands might be stuck with descriptions of their products that are inaccurate or don't have their preferred branding, according to Kiri Masters, founder of the agency Bobsled Marketing and the author of a book on marketing on Instacart.
In order to build out its advertising options, Instacart is giving brands a comfortable home from which to spend significant amounts of advertising dollars — and that starts with increased control over their appearance on the platform.
"My opinion is it was somewhat inevitable, because retailers don't have the capability or the same level of interest as brands for putting accurate information out there," said Masters. "The retailers are so not equipped to manage product data feeds," she said.
For now, brands can only control how their products appear. They still don't receive, for instance, any data on which customers are actually buying their products from Instacart in the end. But Ryan Craver, founder of the e-commerce agency Commerce Canal, said the Product Library is still "a huge deal." He pointed out that, previously, a series of retailers selling, say, the same chocolate bar might use different photos or descriptions from store to store, but "now as a brand owner you could push those kinds of product changes to every single retailer you're selling on [through] the platform." In the end, "you will be consistent in your brand voice in the ways you look," he said.
The context for the new Product Library is Instacart's fast-growing ads business, which Craver told Modern Retail is increasingly becoming a staple of some companies' marketing budgets, and not just for CPG and food brands. Instacart now has partnerships with H&M, Dick's Sporting Goods and Staples. The limitation is that only brands whose products appear in at least one of Instacart's partner stores is allowed to advertise — though Instacart is big enough now that this incorporates most every retail brand. "For those guys that are selling in those stores that Instacart provides services for, it's definitely become very hot," said Craver. "They've been reaching out to agencies, and setup has been very quick," he said of Instacart.
In a report earlier this week, Business Insider found that in 2020, ads accounted for 20% of Instacart's $1.5 billion annual revenue (or $300 million in revenue). The report predicted that the company was on track to bring in $1 billion in advertising revenue by the end of 2022. Instacart's success with advertising has inspired not just other retailers, like Kroger, to invest in advertising, but, as of this week, one of Instacart's closest rivals — the virtual convenience store goPuff — announced it was launching an ad network of its own. Advertising has particular appeal for companies like Instacart and goPuff because the profit margins on grocery delivery are so slim: selling otherwise free real estate in their apps helps to subsidize those lightning-fast shipping and delivery speeds that they have made core to their consumer pitch.
Giving brands extra control of their products not only increases the attention that brands will pay to Instacart as a sales and marketing channel, but it also might boost the incentive for brands to advertise on the platform in the first place. If brands control how their in-app pages appear, then the appeal of running ads that send customers back to those same product pages on Instacart is much greater. The new control that brands are receiving also allows them to rewrite their descriptions so they can show up in search results. "This richer set of product information also opens the opportunity for brands to begin building organic relevancy and SEO opportunities on Instacart," Michael Lagoni, CEO of the e-commerce tech company Stackline, told Modern Retail in an email.
Especially as rivals like goPuff are now entering the advertising fray, Instacart will face additional pressure to make itself more brand-friendly. "This is the first of a lot more sequential updates they're programming to make it more sophisticated," Masters said of the company's ad platform.
"I think they're in the first inning, maybe second inning in their offering for what ads are," said Craver, who noted that he expected the company to open up more types of ads and offer new targeting capabilities – including potentially an attribution option — sometime in the future.
Right now, the ad world has shifted from duopoly — with Google and Facebook far ahead of competitors — to a triopoly, with Amazon gaining significant ground. But Craver said that, to his mind, Instacart was not so far behind. "Instacart is probably one, with a decent amount of scale, outside the Big Three," he said.