'I don't have a good filter': East Fork's Connie Matisse on scaling a brand while staying true to its roots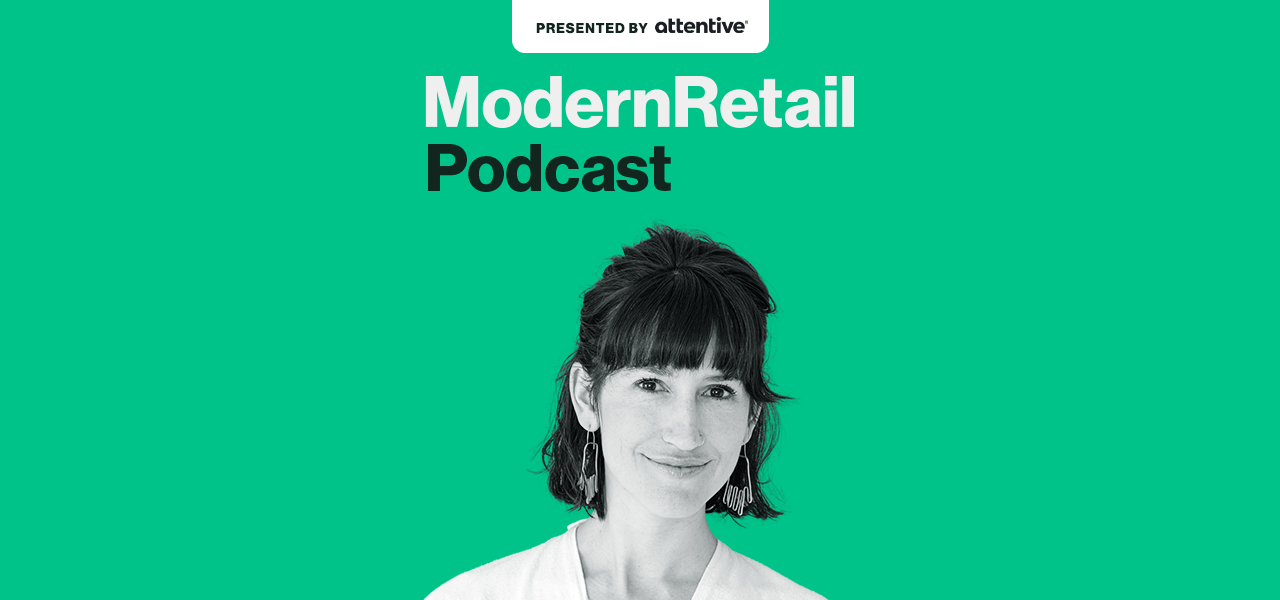 Subscribe: Apple Podcasts | Stitcher | Google Play | Spotify | RSS
A lot of changes have happened at Asheville, North Carolina-based East Fork Pottery over the last year.
For one, its CMO and co-founder Connie Matisse became the brand's CEO earlier this year. Her husband Alex had been chief executive since its launch in 2009, but the two decided that Alex would begin focusing on more longterm plans and Connie would become the day-to-day top leader. What's more, the ceramics company grew during the pandemic — and became profitable. "We are coming up on 11 months of consistent profitability, which is huge for us," Matisse said on this week's episode of the Modern Retail Podcast.
But economics are only part of the equation for East Fork. Indeed, the brand has been trying to make its name known while remaining both transparent and true to the company's core values. On the website, East Fork lists its values as compassion, equity, sincerity, accountability and adaptive tenacity. Much of that work involves making sure East Fork's workplace is equitable, which has been a years-long process for Matisse. The company has had to rethink how it finds talent, for example; it was about "recognizing that our recruiting and hiring practices were not working as far as like fostering a truly inclusive and equitable culture," said Matisse. Another part is telegraphing a transparent brand in an honest way.
For Matisse, East Fork's voice and ethos is an extension of her very being. "I don't have a good filter, I'm getting better," she said. "But that kind of lended itself quite easily to being really transparent, because it seems like the only thing to do."
East Fork began as a boutique pottery outfit and grew into a national brand. That came with a lot of growing pains. For one, it meant figuring out how to scale up production while not losing its identity. It also meant creating a business plan for a brand that began very organically.
All this put together makes for a stressful — but exciting — time for Matisse. "I've been working on my staffing plan for [the next] one and three years," she said. "I need to hire like 12 people in the next six months — actually, completely overhaul, restructure, create a sales and marketing and like build a whole new company in a year. So I'm a little freaked out right now."
Here are a few highlights from the conversation, which have been lightly edited for clarity.
On branding authentically
"[We launched] without any sort of brand strategy. We just started. Alex was making pots, I was helping share about what he was doing. It was all very organic. We didn't come together to fill a hole in the market. We didn't have to get a team of strategists together to say, like, what's our vibe, and what words do we use? And, what do we talk about? What do we not talk about? … It's more about like, we're going to engage in that conversation, we're going to do it in a way that's really thoughtful and understands the impact of the words that we're saying. But we're not going to shy away from any any conversation in particular. And so I've always followed Alex around with an iPhone and just documented what he does. And the brand has been able to be really fully human in a way that a lot of brands can't be — because it has been me and my full human-ness showing up to work every single day. "
Making equitable partnerships
"A major lesson I learned with equity practices, especially in marketing, is being really really clear about what you can and can't offer from the very first conversation. And [build] actual relationships with collaborators and influencers and whoever you're working with, so that it's not just transactional. It's like: here's what we want to do; I want to hear what you want to do. How can we bring those two personal needs together in a way that feels really good for both parties?"
Carving out a niche
"The pottery is so constrained by realities of production that it's very hard to add new products to our line. It takes like two years of thinking about that before it happens. With [our store], I was like, let's put a bunch of stuff in the store that can kind of tell a story about who East Fork wants to be as a brand in 10 years or whatever. And that was helpful for that — but it didn't like sell products. And so, as we started growing, I knew that we needed to focus our energies a little bit more. And I [realized], let's just stick to the kitchen and the table — that's all we can handle. I can't be in baths. I know that so many companies are [saying] let's get into every single room in the house as quickly as possible. It just didn't line up with how I liked doing stories and collaborations."