How Walmart is trying to win over fashion brands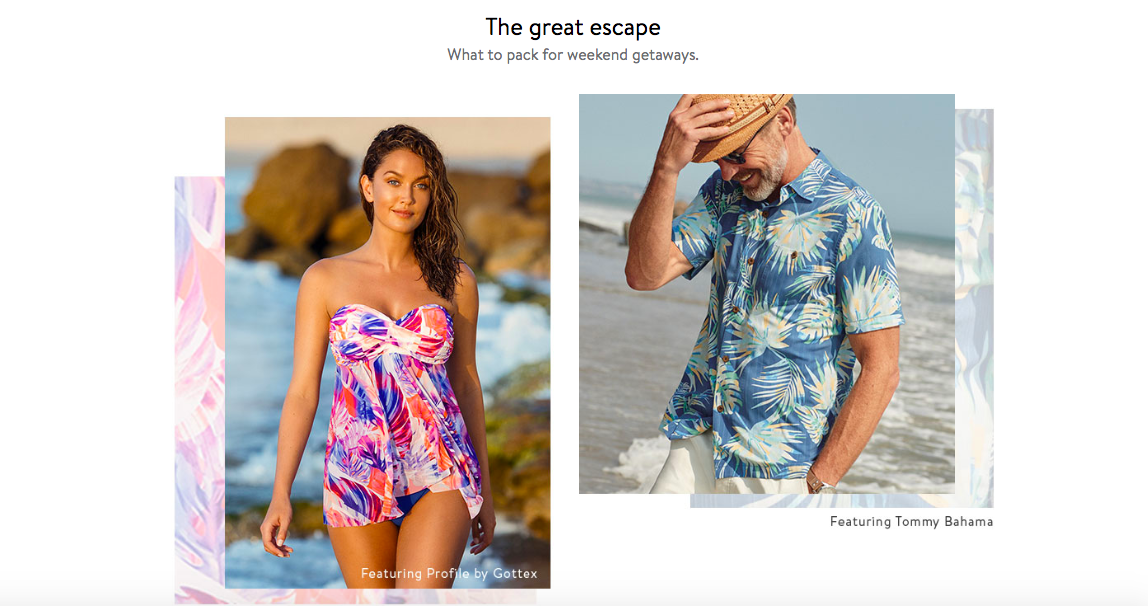 Help us learn more about you and your job. Take our short audience survey now for a chance to win a $25 Amazon gift card.
---
As Walmart has significantly expanded its online assortment over the past couple of years — in total, it added about 2,000 new brands to its website last year, according to Recode — it continues to see fashion as a key area in which it can fill a key white space through its e-commerce business, rather than in stores.
Denise Incandela, head of Walmart e-commerce's fashion group, said at the CommerceNext conference in New York City on Thursday that Walmart has historically built its in-store clothing assortment with the idea that cost and value are the most important criteria to its customers. But, she said that when shopping online "we know that our customer is looking for more than just value" and that "expanding our assortment has been the key strategy."
But in order to increase its assortment of online fashion brands, Walmart first had to convince premium fashion brands — many of whom may not have ever considered making selling through Walmart a key part of their growth strategy — to work with them. Incandela estimated that her division brought on about 550 to 600 new fashion brands last year. Some of the brands brought on over the past year include Kenneth Cole, Calvin Klein and Betsey Johnson. Walmart's been able to bring on many of these brands through partnerships with established companies and startups that work with a lot of brands. Walmart launched a Lord & Taylor storefront on its website last spring, and this year made children's subscription clothing box Kidbox available for purchase through its website.
Walmart's also acquired some digitally-native fashion brands like Bonobos, Eloquii and Modcloth to learn more about how customers shop for fashion online, though all three businesses are reportedly still unprofitable.
Walmart's push into fashion comes as competitor Amazon is also increasingly leaning into the category — earlier this week, the company launched a personal styling service for Prime members in the vein of Stitch Fix, where they can get new pieces of clothing sent to them each month that are supposed to be chosen by stylists to match their given style and fit preferences.
In response to a question about competition, Incandela said that she believes that Walmart can also continue to grow its fashion business by being a good brand partner.
"We want their DNA to sing online, establish a platform where they're excited to be online, and be good partners to them," Incandela said.
But being a good brand partner can only get Walmart so far, especially as some of the major fashion companies that Walmart has struck partnerships with struggle. For example, Lord and Taylor continues to see its sales decline, and parent company HBC said earlier this spring that a sale of the upscale department store chain was on the table. Incandela said that "irrespective" of the struggles at Lord and Taylor, they've been pleased with the partnership.
Incandela, who joined Walmart two years ago, said that she's been focused on adding more of an editorial arm to Walmart.com, as well as improving discovery and browsing on the website to win over brands. For example, Incandela said that one simple but important change Walmart made to the website was adding larger and better-quality images. The homepage for Walmart Fashion also now features checklists tied to important seasonal events like back to school and back to college, as well as a section highlighting outfits from Instagram influencers.
To get new customers to come to Walmart.com for fashion, Walmart has also leaned on partnering with popular celebrities to launch new lines. Incandela said that of the customers who have come to Walmart.com to buy jeans from a line actress Sofia Vergara launched with the company, 20% were new to Walmart.com and 26% were new to the Walmart.com fashion section.
Walmart has also tried to raise brand awareness by running two fashion-focused TV advertising campaigns in 2019: a spring campaign called "We Dress America," and an Oscars advertising campaign. In the Oscars spot, a handful of stylists put together outfits for Hollywood crew members. The looks were then available for purchase on Walmart.com during the Oscars.
"Our goal is to position ourselves as a fashion destination," Incandela said.