How the Walmart-Shopify alliance helps both companies win against Amazon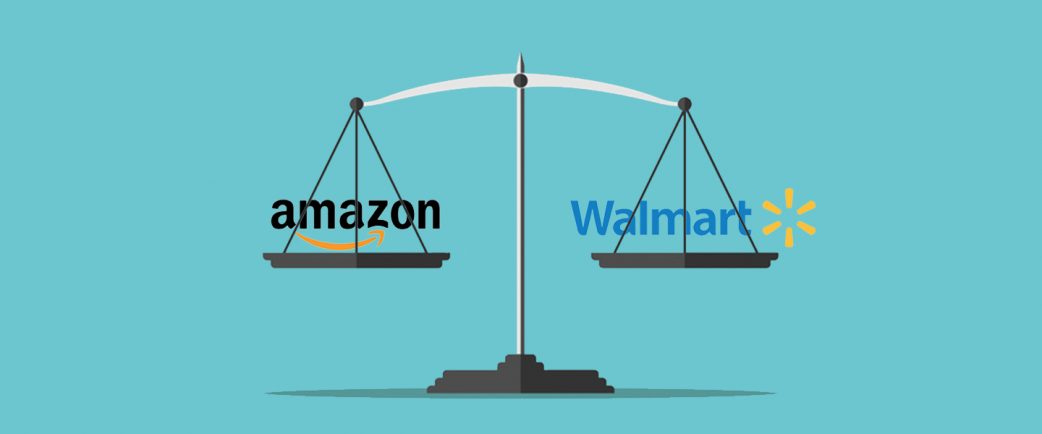 Walmart has a new ally in its fight against Amazon: Shopify.
The world's largest retailer has inked a new partnership with Shopify that lets select Shopify merchants offer their products on Walmart's marketplace.
The rationale behind the deal was to put both leverage both companies' expertise. Millions of online merchants are already on Shopify, and this partnership allows them to list their items on Walmart's online marketplace without using new external tools. Jeff Clementz, vp of Walmart Marketplace, wrote in a blog post that the integration is aimed at :third-party sellers who are interested in growing their business through new, trusted channels. (Modern Retail reached out for additional comment, but Walmart was unable to make an executive available for interview by press time.) 
It's a clear move by Walmart to try and better compete with Amazon. Walmart's marketplace ambitions have been slow but steady. When it first launched in 2009, it had fewer than 1 million SKUs available online. Today, the retailer's total e-commerce presence represents more than 75 million. In 2019, Walmart added 10,000 new sellers to its marketplace, bringing the total last November to over 32,000. Now, the big box retailer is trying to do two things at once: grow its marketplace but solicit merchants who will add to the value of the overall Walmart marketplace proposition.
This is an important development for Shopify too. The e-commerce platform has been building out its name as a back-end choice for merchants going online for years, yet it has historically focused less on developing its own sales channels. Now, Shopify is trying to continue growing but needs to prove that it can power retail businesses of any size.
Recently, Shopify has made moves to prove that it's ready to tackle the marketplace issue. It's partnered with other channels — like Facebook and Pinterest — to make it easier for merchants to upload their products onto those platforms. It also launched its own discovery tool, Shop, which was its first consumer-facing app featuring brands.
But this Walmart integration takes these efforts to a new level. In the early days, Shopify's pitch was that it could easily help any business go online for cheap. Now, the platform wants merchants to use it as a way to both sell products directly and be available on all the online platforms — especially the ones that compete with Amazon.
Walmart is of course still much smaller than Amazon on the e-commerce front. Amazon represents 38% of the 2020 U.S. e-commerce marketshare, according to eMarketer, followed by Walmart which represents 5.8%. Meanwhile, Walmart saw 44.2% online sales growth this year, coming in second to Target which grew by 52%.
As of now, the Shopify partnerships is only open to 1,200 merchants, reported Bloomberg. Brands are being admitted via an invite-only process. But the plan seems to be to grow the third-party marketplace even more; Clementz, in his post, wrote that marketplace growth "outpaced the overall business even as first-party sales were strong."
For Walmart, this is an area of needed growth, as well as a way to encroach even further on Amazon's territory. "Walmart has been progressively leaning into its marketplace," said Jason Goldberg, chief commerce strategy officer at Publicis. While it has been onboarding merchants for years, "one of the top complaints is that [Walmart's] tools aren't as good," he said. "It's not as marketplace friendly as Amazon."
The Shopify integration is a way to reduce the friction for brands to sell on Walmart. They can upload SKUs and manage inventory from Shopify, rather than relying on Walmart's internal tools.
In Goldberg's estimation, this partnerships is a way for Walmart to woo brands that historically avoided marketplaces like Amazon. "Partnerships with people like Shopify is a way to be selective at scale," he said. Many digitally native brands use Shopify as their e-commerce back-end; if they decide to seek out new marketplace channels, this is one more choice with potentially millions of customers.
Shopify too may be seeing this development as a way to further compete with Amazon. Mark Lewis, founder and CTO of the e-commerce agency Netalico, noted that Shopify often compares itself to Amazon as proof of its growth. "They even calculate their gross merchant value [in relation to] Amazon," he said. The partnership, then, is one way for Shopify to further offer its clients marketplace solutions; most recently, the company announced a new integration with Facebook Shops.
Still, Lewis noted that the impact may not be huge. He's worked with merchants who have tried out Walmart's marketplace in the past. "They just didn't get a lot of orders," he said. "It felt like it wasn't worth the hassle of integration."
Walmart seems to be trying to change that. The emphasis now is on building out a marketplace that rivals competitors in scale but is more selective in who participates. This may be the way for both Shopify and Walmart to prove themselves as different from the Wild West of the Amazon marketplace.
"[Walmart] perceives that one of its differentiators will be a higher average caliber of seller," said Goldberg. "Walmart has a vested interest in protecting the brand."