How the pandemic helped Zenni hit record eyewear sales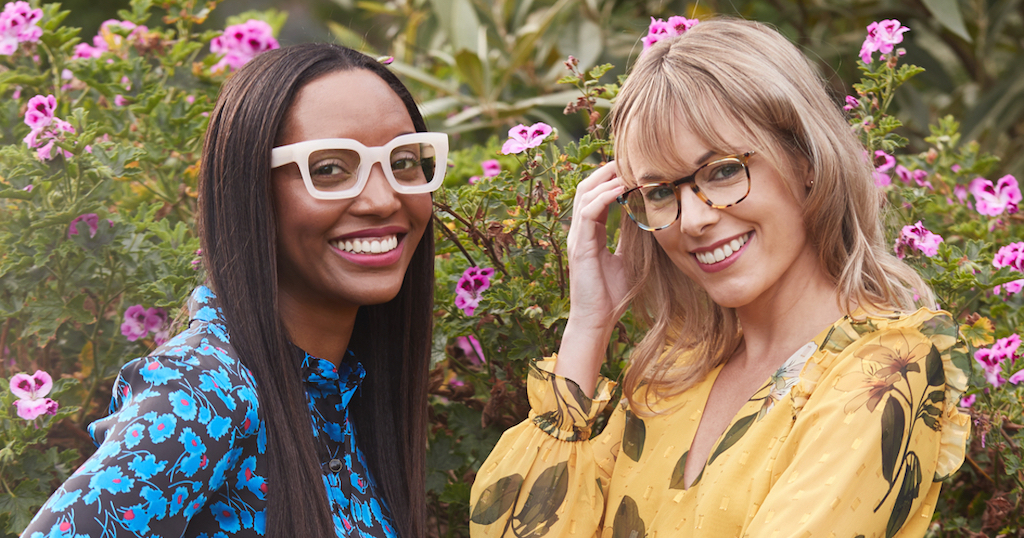 Zenni may be an older brand — it first launched in 2003 — but it's been seeing some newfound success. 
The online eyewear company, which sells prescription glasses that around $40, is currently tracking to $325 million, up $75 million from 2019. It's also recorded a 258% year-over-year revenue increase from Blokz, the brand's blue-light filtering lenses.
Zenni's chief product officer Bai Gan spoke to Modern Retail about the ways Zenni is building on the DTC eyewear momentum it received earlier this year. This interview has been edited for length and clarity.
How has the pandemic changed the way customers shop for glasses?
In the past few months, we've seen incredible growth, making 2020 one of our best performing years. Being in an FDA-regulated category, given the prescriptions component, that's a big feat in the DTC space. We'd initially seen a downturn around February, along the early Covid-19 outbreak impacting our China factory. However, starting in April and May, new customer acquisition and retention exceeded projections. That's when order volume went up by more than 54% year-over-year, and we saw a 35% growth in overall unit sales. With so many optometrist locations still only open at a limited capacity, customers are finding more reasons to turn an affordable e-commerce alternative. 
Was there a shift in what products and services were most popular?
One of the successful launches to come out of this period has been our Blokz lenses, which had been in the works for the past two years. Naturally, customers working or learning from home began looking for glasses capable of filtering high energy blue light and ultraviolet light.
One of the innate challenges of selling eyewear online is dealing with a lack of physical interactions. With thousands of styles to choose from, picking frames online can be overwhelming, especially for new customers. So we upped our virtual tryout tool to minimize this obstacle. This was done by adopting a 3D solution that captures the wearer's face, where they can turn their head and see how the frames look on the nose bridge. 
Did your marketing strategy change based on the shift in consumer demand?
As a sponsor of sports teams — including the Chicago Bulls, the Red Sox and the 49ers — we had to pivot some marketing when sporting events were paused. But ironically, the quarantine helped convert many customers exposed to Zenni marketing strategies over the years. 
This period has also presented changes in the market and the importance of reaching customers with different needs. Gaming and online schooling are a great example of that. So we made strategic shifts in digital spending and ad placements, especially ones highlighting virtual try-on and Blokz glasses. For example, we doubled down on esports and digital entertainment channels to reach customers exposed to increased screen time.
Do you foresee the coming months being different from your typical end-of-year sales expectations?
We are cautious of this growth rate, while trying to remember the importance of maintaining our vertically-integrated business model. This means enhancing global logistics and manufacturing to keep our growing role in the DTC eyewear segment. 
For many of these consumers, the tipping point has been annihilated by Covid, so we plan to continue serving them by updating services. This means providing a robust optometrist team and innovative virtual try-on features. At the same time, we're adding new eyewear products that go beyond vision, such as certified safety glasses and sports glasses, which just launched.